Russian Billionaires Are Selling Their U.S. Properties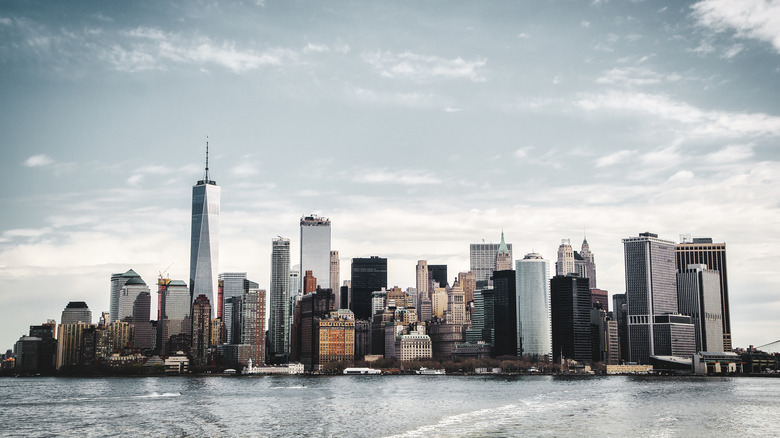 Isaac Cedercrantz/Shutterstock
On February 24, 2022, Russian President Vladimir Putin took his forces and invaded Ukraine. So far, thousands of Ukraine's people have been killed and thousands more displaced in the process, making this one of the biggest wars since the second world war. The invasion was triggered as NATO expanded its wings toward eastern European countries bordering Russia, which were once part of the Soviet Union before it collapsed. In attempts to keep NATO away from the Russian border, Russia started piling troops along the borders of Ukraine and threatened invasion. A few weeks ago, that threat became an action, according to Vox.
Over the past few weeks, Ukraine has received help from Allies regarding weapons and ammunition, but never going as far as directly participating in the war, due the risk of Russia's nuclear weapons. Behind the scenes, the U.S. as well as their Allies are working to cut off power to Russia. One way they are doing this is financially. The 2022 State of the Union mentions how they are cutting Russia out of the international financial system, making their war fund worthless, and going after the crimes of Russian oligarchs by taking away what they bought with their criminally earned money. Now, even wealthy non-oligarchs are fearing the consequences. Since the Soviet Union came to an end, many wealthy Russians invested large amounts of money into real estate within the U.S., but in their current situation, many are now quietly pulling their investments out of the U.S. (per Fortune).
Russians leaving behind U.S. real estate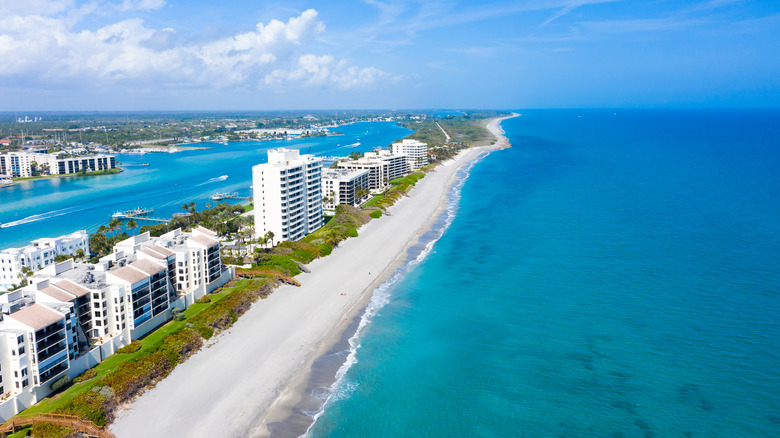 droneworldadventure.com/Shutterstock
From New York to California to Florida, wealthy Russians have spent millions of dollars on real estate investments in the U.S., but as the war between Russia and Ukraine drags on, many Russians are attempting to sell off their properties due to the fear of them being taken away from them. According to New York Post, major Russian billionaire Alexei Kuzmichev was reported putting his New York City home on the market, which was worth more than $40 million. It wasn't long until another Russian billionaire, Valery Kogans, put $250 million worth of U.S. real estate investments up for sale in a similar manner.
Beyond singular billionaire Russians, communities of wealthy Russians are also showing a high percentage of residential listings. For example, Sunny Isles Beach, Florida, is known for its population of wealthy Russians. At times, the area is even called "Little Moscow." Since the Russians have invaded Ukraine, "Little Moscow" has had a number of additional residential listings. 9% of the current listings in this area are new since the Russian invasion. Another residential hotspot for wealthy Russians is Porsche Design Tower, which now also has eleven additional units waiting for resale. Billionaires Row, as well as other wealthy areas across the country, are seeing this similar sale on real estate from Russian clients; many simply want to sell without being publicly listed.