Sylvester Stallone Just Bought An $18.2 Million California Mansion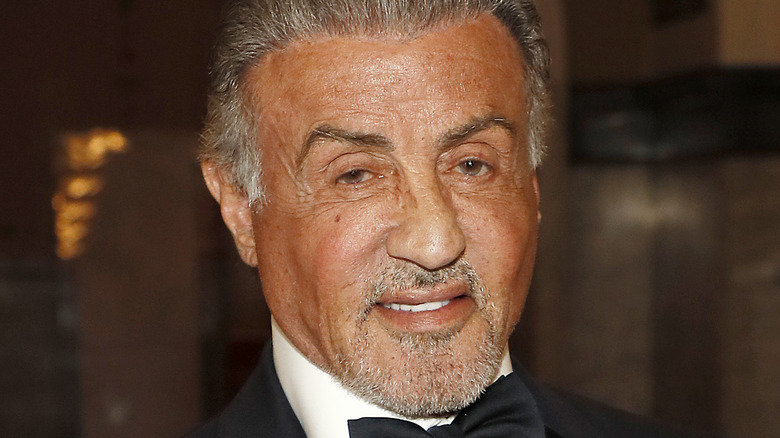 Paul Morigi/Getty Images
Rocky is back and even better than ever! It looks like Hollywood actor Sylvester Stallone has found himself a new Hidden Hills home and he couldn't have chosen a better residence. The "Rocky" celeb dropped $18.2 million on his new mansion and according to Realtor, he reportedly sold his former 90210 Beverly Hills property to Adele for $58 million not long before. According to Dirt, this is the largest price tag ever recorded for a house in the posh Beverly Park community. 
Prior to this purchase, the writer and director moved to Palm Beach, Florida, where he and his wife bought a $35 million waterfront home, which means they now have two million dollar residences on the east and west coasts. Even though Stallone paid $18.2 million for his new Hidden Hills digs, he still managed to save $40 million from his deal on the Beverly Hills home. Stallone is definitely enjoying the fruits of his labor, that much is clear.
Sylvester Stallone's Hidden Hills residence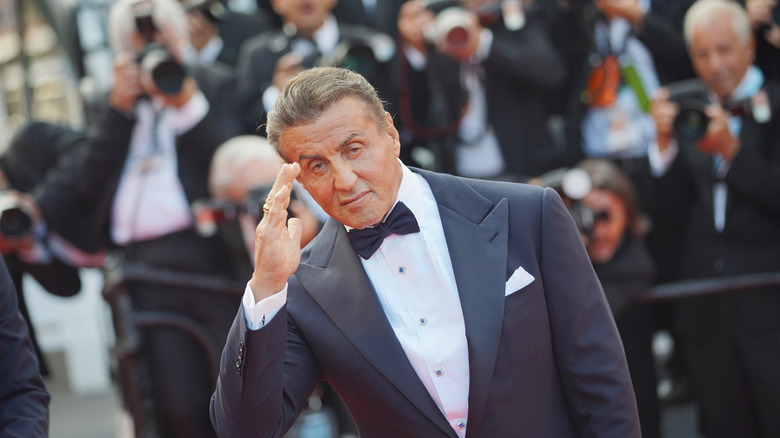 Denis Makarenko/Shutterstock
Sylvester Stallone's new home is more than spacious for the Hollywood millionaire and his wife, Jennifer Stallone. The Hidden Hills residence is 2-acres, which includes the main house the size of a mansion, guest house, pool house, barn, tack room, and arena. The house is newly remodeled and has both the privacy and pretty views that a celebrity may be looking for. The residence also includes a total of five bedrooms, a dining room, a gorgeous kitchen with top-of-the-line countertops, a greenhouse, a home office for working, a viewing room, and a room for storing wine.
According to Realtor, the master bedroom suite has a bathtub, its own balcony, spacious closets, and a bar. Other amenities are the pool and spa, a loggia, and a garage that can hold up to four cars. The home is guard-gated, of course, given it's in a community home to many athletes, actors, musicians, and other celebs. Finally, Stallone has some celeb neighbors nearby including the Kardashians family and Drake, whose estate is just down the street and went on the market a couple weeks ago.