Harry Potter Star Daniel Radcliffe's NYC Condo Is Available For Rent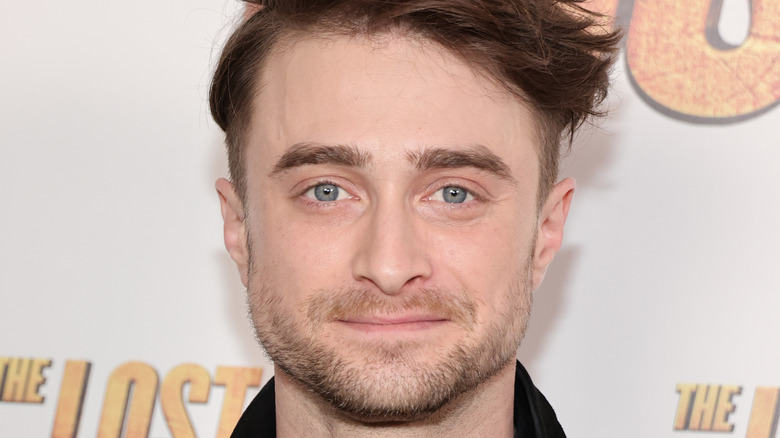 Jamie Mccarthy/Getty Images
For scores of springtime travelers, New York City remains their ideal getaway. New York City holds special weight for diverse groups of people in creative industries and for those who want to be in physical proximity to historic institutions that center cultural expression, artistic creation, and work-life opportunities. Given these magnetic draws, it makes sense that certain travelers choose New York City time and time again. 
To these points, prospective renters who are in the pursuit of both an NYC memory and an experience in a spacious, modular home, renting actor Daniel Radcliffe's Halstead Property condominium may be the perfect choice. Per Variety, Radcliffe, the Millennial actor widely-known for playing Harry Potter in J.K. Rowling's mega-series, is renting his NYC property for $19,000 per month. A look at both timing and trends suggest opportunity here. While many Americans choose roadtripping and others choose domestic flights to diversify their settings some, NYC remains a chosen destination. To these points, Radcliffe's condo can spark inspiration.
Details about Daniel Radcliffe's condo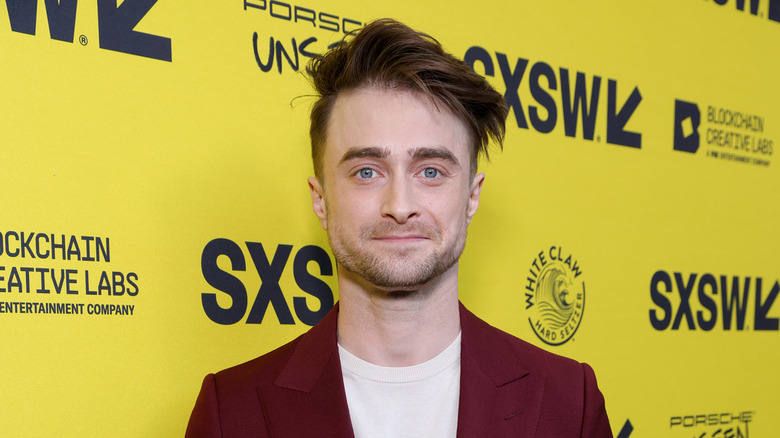 Rich Fury/Getty Images
Daniel Radcliffe's home features 1,843 square feet of living space, in keeping with broader shifts toward in-home, per-square-foot growth. As the New York Post reported, real estate supply and demand shifts mean more space in many of today's single-family homes. Further, as Statista reported, nearly 44 million people rented homes in the U.S. in recent years, reminding the nation that diverse renters also exist.
In a formal sense, Radcliffe's home includes two bedrooms, and two bathrooms, and a powder room (via Variety). In a more general sense, the chosen furnishings and décor present it as a luxe one-bedroom with airy, structural rooms and gender-neutral layouts. The interior showcases visibly mixed materials, including wood and granite touches, in addition to mid-century modern furniture choices. Indicative of the space's visual variety, a geometric-shaped, wooden coffee table adds interest to a blue and greyscale tinged living area replete with books, a large television, and a neutral-hued couch. Likewise, wooden floors, a wooden door, and a mixed-brown-shaded wooden dinner table and chairs bring a natural and warming element to the living space. And yet other elements include a black-and-white gallery wall, spotlighted behind the dining table. The wood-and-granite bathroom aspects also add visual interest to the space. Finally, home lighting ranges from crisply blue-tinged in the window-side and book-laden living area to warmly-lit, and thus facilitative of warm discourse, in the dining space containing the circular table and chairs.