Rents Are Spiking In This One Unexpected Part Of The US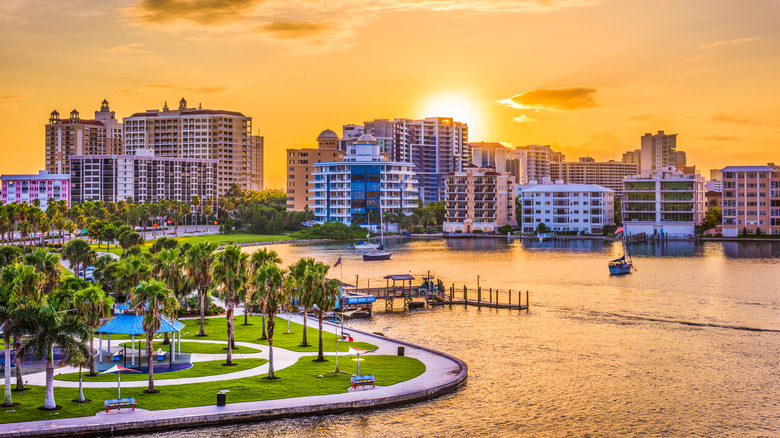 Sean Pavone/Shutterstock
Renting an apartment or house can often seem like the more affordable option, especially because the cost to buy a home in some areas is just too pricey. Beyond that, thanks to the fact that the cost to rent an apartment in New York City was dropping back in 2018, according to Curbed, it might have seemed like renting was going to become easier on your budget.
Of course, that still meant that renters were paying around $3,800 per month for a two-bedroom apartment in New York City, according to SmartAsset. As for the prices for the same kind of apartment in other areas around the country, it cost around $1,720 per month in Denver, $2,400 in Chicago, and $2,900 in San Jose. San Francisco topped the list of the most expensive places to look for a two-bedroom apartment at the time with homes of that size being rented for a whopping $4,400 per month.
These days, rental prices in some parts of the country are on the rise and you might be surprised by one area where the cost to rent a home is seriously spiking!
It's getting pricey to rent in the Sun Belt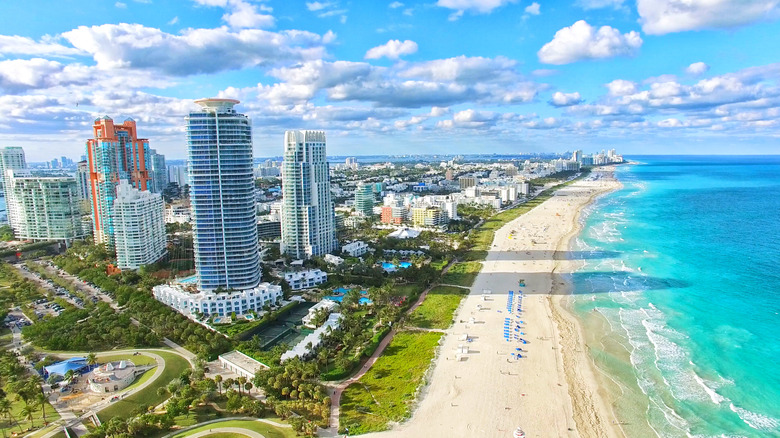 Mia2you/Shutterstock
When you think about places where it's super-expensive to rent a home, you likely imagine cities like San Francisco and New York. It's definitely not cheap to rent in those locations, however, those aren't the only places where prices might put a strain on your finances. As Realtor.com points out, rent is quickly increasing across the U.S. That might not be good news for anyone who's looking for a home in another area of the country where rent is also surging.
In the Sun Belt, the rental market is absolutely sizzling and for a very good reason. Chris Morenza from Miami's Florida One Realty explained to Realtor.com that it has to do with the changes brought on by the pandemic, saying that the ability to work remotely has made it so that people don't have to live in New York even if their jobs are there.
But what do people have to pay to live in such a sunny area? In just one year, rent in Miami rose by a staggering 55%! Morenza offered examples of how competitive the market in the area is, noting that one rental went for $2,400 despite originally asking for $2,150, and another rose from $2,000 to $3,000 when a new renter moved in. Morenza added that rentals are going so fast that a place listed online late at night was shown first thing the next morning and leased by the middle of the day.