Here's Where You Can Visit The Apartment From Dexter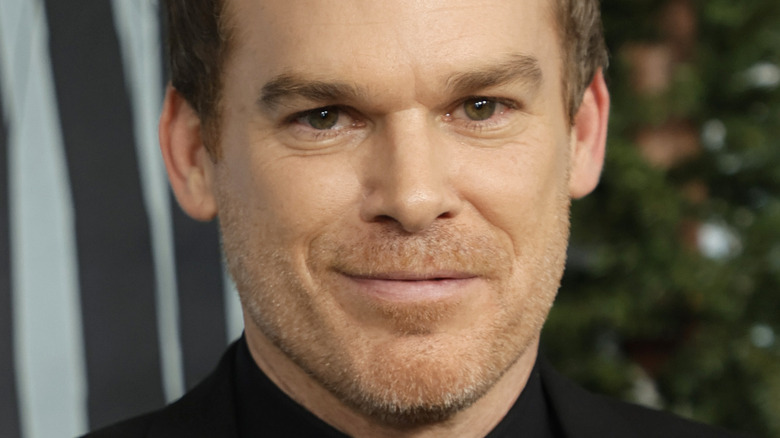 Michael Loccisano/Getty Images
In the current era, many binge-watching super-fans choose to mix imagination with personal experience. This makes the way for entertainment and arts appreciators to do two cool things: consume their favorite programs and create their own experiences IRL with the sights, climates, and sets that they love to view. When fans take that inspiration from screens to in-person, broader opportunities also exist. Not only do super-fans pay for their subscription fees (via Mic), which help keep these programs on air and support entire creative teams, but many also chase the feeling of actual connection with their chosen physical locations. 
Even accounting for different fans doesn't explain it all. Some are committed weekly watchers. Others are save-it-all and weekend binge viewers who then take to socials to discuss. Both groups are known to also use their resources to go visit their special spots (a trend that also economically infuses local communities), according to "The Routledge Companion to Media Fandom." It is possible that these trips make them feel as if they are their favorite (or least favorite, tuh, hate-watching is a thing) characters. 
And for writers, sometimes, visiting an area of significance for another known and loved writer can serve as inspiration in one's own creative process. Of course, Instagram, Facebook, and Pinterest thumb-work only confirms what many super-fans have long known to be true: Enjoying a program does not have to end when the credits roll and the closing score plays for that program.  
The place that Dexter called home
To these points, several famed U.S. filming locations draw regular visitors. And when many visitors are members of Generation Z and the Millennial generation, we tend to tag, @ and tacitly promote cool ideas and spaces. It makes good sense that many visitors are TV show appreciators. It also makes sense for specific localities to regularly run it up with both views and visits. 
While South Florida is generally a popular region for filming a variety of productions, today's fans appreciate and frequent the apartment complex where "Dexter" was shot. As House Beautiful reported, Miami Beach's Bay Harbor Club condominium community is a private residence. However, spectators who visit can expect to catch views of the community, given its significance to the show. In a similar vein, "The Assassination of Gianni Versace" was shot in Miami, with many scenes also filmed in the famed Versace home, as Express noted.
Broader cross-country travel also has its fans. "Breaking Bad" viewers travel to New Mexico and enjoy the residence where the imaginary White family resided. "Full House" fans with 1990s nostalgia also trek to San Francisco. They likely appreciate seeing the grey and white two-story home the classic family show made famous. Fans of Issa Rae's "Insecure" frequently post up at The Dunes location where many key moments were shot, as Los Angeles Curbed reported. Similarly, downtown Los Angeles houses the office park where the character "Lawrence," and his classic ideations, later accepted a desk job.