The Reason Why Palm Beach Residents Are Living At Long-Term Hotels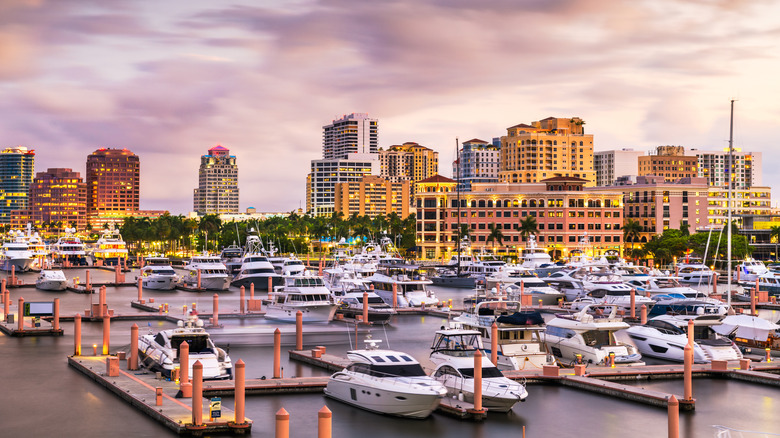 Sean Pavone/Shutterstock
One of the most exciting parts about going on vacation is staying in a hotel. Hotels provide everything for your comfort and enjoyment while you are away from home. From housekeeping to room service and sometimes even a relaxing pool-side seat, many aspects of life are covered to amplify your stress-free vacation experience. For some, the hotel life continues to be a luxury vacationers experience temporarily once or twice a year, but wealthy Palm Beach goers are proving otherwise with long-term stays at some of Palm Beach's finest hotels.
Recently, New York Post informed that due to the lack of residential availability, many wealthy Palm Beach residents have decided to stay in long-term hotels instead of fighting in the competitive real estate market. Throughout the pandemic, Palm Beach offered at least 200 available residences throughout the area, but now that number has dropped 75%. This low number doesn't seem to be changing anytime soon either. Although a long-term hotel stay sounds fun, there are sacrifices residents have to make for their long luxury stays.
Long-term hotel living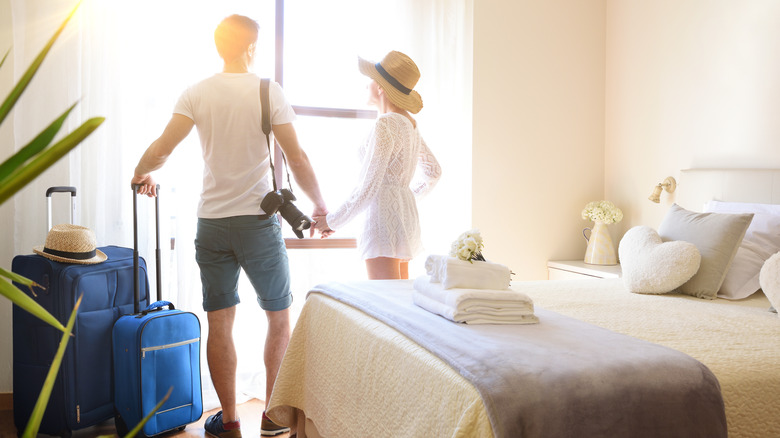 Davizro Photography/Shutterstock
Imagine living the vacation life full-time. Hotels provide room service, housekeeping, as well as nice and luxurious sitting areas, whether that be in the lobby, hotel restaurant, or even next to a pool. Although this sounds like a luxurious way to live life, living in a long-term hotel does come with some sacrifices. Space is limited in a hotel room, and spending just one night at a hotel does not come cheap, especially in popular locations like Palm Beach. The price, however, does include a fully furnished room all to yourself, as well as housekeeping and maintenance included at your disposal. New York Post also shares that people who have embraced this lifestyle have found that hotels offer up to 15% discounts for residents who extend their stay to 30 days, but the discount is hard to negotiate or keep during vacation seasons due to the high demands for hotels.
For residents who can afford this lifestyle, and are possibly willing to move to different hotels as the seasons' pass, are freed from the stress of owning and tending to their own home and can live life like it's a vacation every single day.