Why High Mortgage Rates Now Could Be A Good Thing For Homebuyers Later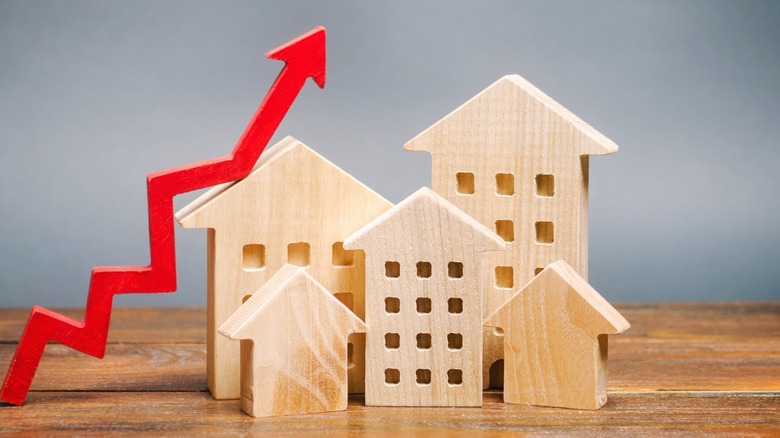 Andrii Yalanskyi/Shutterstock
With mortgage rates already hitting 5%, double the best rates available in the past few years, many home buyers are seeing their purchasing options shrink in 2022. Buyers who were preapproved earlier this year have seen their buying power shrink by $100,000. That means that the same monthly amount a buyer would have had for their mortgage, real estate taxes, and home insurance for a $600,000 home will now only cover the cost for a $500,000, per Northwest Bank. This could reduce the competition for homes as some buyers drop out of the market which has an already low inventory of homes available for sale. 
But, this isn't going to immediately lead to a major shift in the housing market. The highly competitive market across most of the U.S. has seen multiple offers driving prices above list price. According to the National Association of Realtors, on average there were four offers for every house sold. Even if that number drops, you're still doing okay as a seller. It's not clear how long it would take for that built-up demand of buyers to be satisfied by the available supply of homes for sale, but experts say that demand will stay strong, as noted by Forbes. For first-time buyers who have only known the low mortgage rates of the past few years, this is a big blow, even though mortgage rates are still at a historic low.
Prices are going up at the fastest rate ever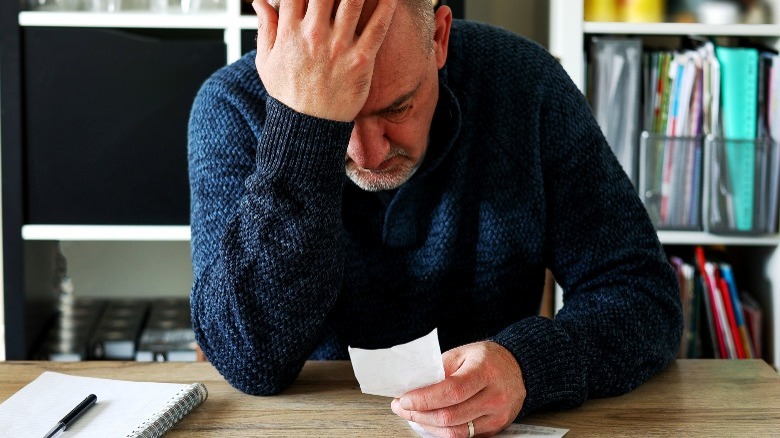 SrideeStudio/Shutterstock
As the inflation rates change, the Federal Reserve Bank (Fed) makes monetary policies to keep the economy in control. While they don't directly set mortgage rates, their policies indirectly affect rates, per Investopedia. Before the COVID-19 pandemic, the Fed had been lowering prime rates which, in a trickle-down effect, resulted in some of the lowest mortgage rates in 2019. 
The pandemic also disrupted the availability of consumer goods which was clearly seen on empty supermarket shelves. This led to pent up consumer demand as the economy started to open in 2021. Now, prices are going up at their fastest rate since the early 1980s. The high inflation that the U.S. is now experiencing can be seen in the high prices of items like gas, food, and other consumer goods, per Forbes. 
Fed policy changes that, downstream, lead to higher interest rates on mortgages, will slow spending down. Initially, that may not feel so great. As spending slows it causes a shift in inflation and ultimately leads the Fed to make economic decisions which lead to lower mortgage rates. So, ultimately higher mortgage rates now could be a good thing for homebuyers. For now the best thing that potential homebuyers can do is not buy above what they can afford to pay on a monthly basis, per NextAdvisor. This is also an excellent time to work on building credit scores and savings for a down payment.