What Cities Offer The Largest Apartments For The Cheapest Price?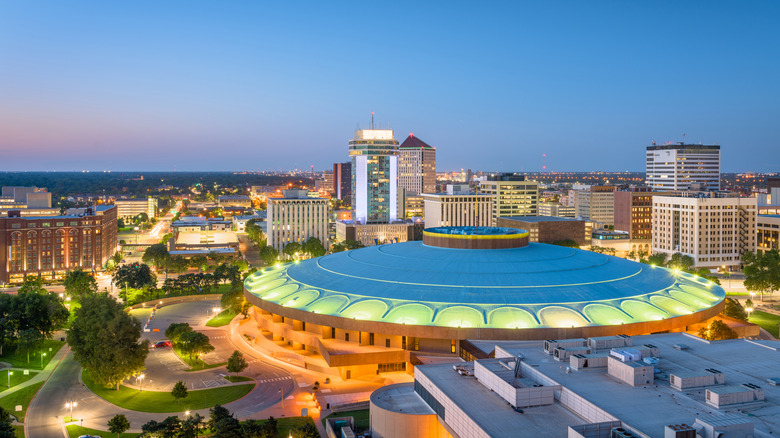 Sean Pavone/Shutterstock
RentCafe just released a survey which looked at where you could rent the largest apartment for $1,500 a month in the 100 largest U.S. cities. The winner? Wichita, Kansas, with a population of approximately 400,000 where a 1,597-square-foot apartment was found for $1,500 per month. That size is equivalent to a three- to four-bedroom house. It's important to remember that these are not the average rental prices; in Wichita the average monthly rent is $796 for an average size of 794 square feet — about $1 per square foot.
Rentals in Manhattan in New York City (NYC) are at the other extreme as the only city that offered less than 300 square feet for $1,500. To put this into context, one apartment in Wichita could fit five Manhattan apartments for the same budget. The average rent in NYC is $4,269 for 745 square feet, according to the survey. So, if you want to live in NYC you may need to get roommates. Only four other areas have the dubious distinction where you can pay $1,500 for less than 400 square feet: Brooklyn, NY; Queens, NY; San Francisco, CA; and Boston, MA. 
Rents went from a low at the start of the COVID-19 pandemic to new highs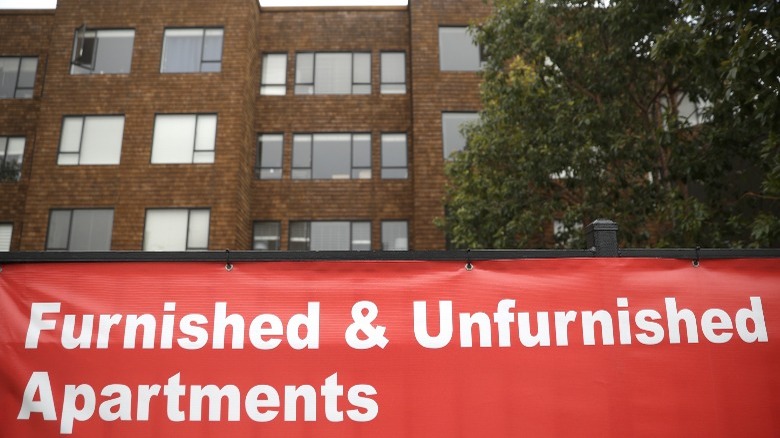 Justin Sullivan/Getty Images
At the start of the COVID-19 pandemic rental prices dropped as people who were working remotely rushed to vacate crowded cities, or lost their jobs and moved in with relatives, per the Los Angeles Times. In Los Angeles, the median rent for a vacant apartment hit an all-time low of $1,717 a year ago. But, inflation has since hit renters hard with an 11% increase in median asking rent, per GlobeNewswire. The average rent for a one-bedroom in L.A. is now over $2,300. RentCafe found a 454-square-foot rent for $1,500 but there's no guarantee you'd want to live there.
The good news is that 15 cities have apartments ranging from an average size of 800 to almost 1,000 square feet for under $1,100 per month. These urban areas include St. Louis, MO; Toledo and Columbus, OH; Indianapolis and Fort Wayne, IN; Tulsa and Oklahoma City, OK; Omaha and Lincoln, NE; Louisville and Lexington, KY; Winston-Salem and Greensboro, NC; Baton Rouge, LA; and Memphis, TN. 
Not surprisingly, the RentCafe survey found 11 out of 20 cities in California had the least amount of space, while the majority of apartments with the most amount of space were in the Midwest. So, while real estate used to be all about location, location, location it's clearly changed to being all about the space.