HGTV's Lyndsay Lamb And Leslie Davis Reveal Their Best Advice For Homebuyers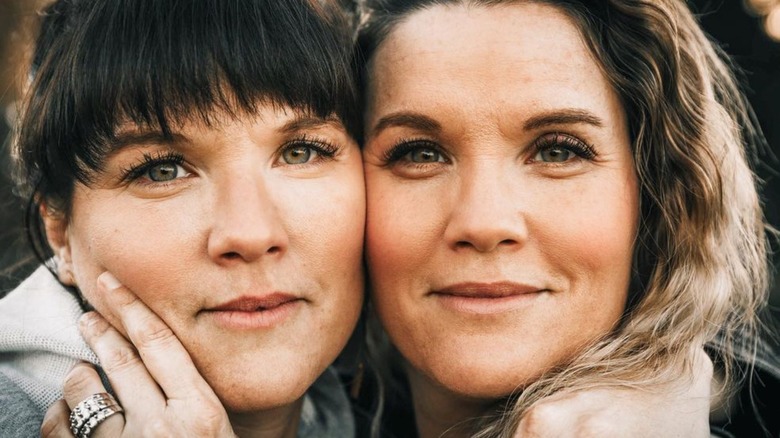 Instagram
If you couldn't get enough of them last season, you'll be happy to know that HGTV's "Unsellable Houses" stars Lyndsay Lamb and Leslie Davis are back for season 3 and they have more in store than ever before. Premiering on April 12, 2022, according to Realtor, the dynamic duo's new season will focus on informing home sellers about the necessary need-to-knows they learned from being on HGTV's "Rock the Block." Davis and Lamb will also guide participants in remodeling their homes, which didn't receive offers while on the market. 
When asked about what's to come for season 3, Lamb expressed that she and her sister are going to be hands-on and getting their hands dirty. Additionally, they have tons of helpful advice that they're ready to share for not only home sellers, but also home buyers as well. With more confidence now than ever, these twins are taking over in the market and they are coming to your TV screen very soon.
The home buying advice you didn't know you needed
Lyndsay Lamb and Leslie Davis have some vital advice for home buyers when it comes to today's wild market, per Realtor. Lamb stresses the importance of trusting your process because it's normal to lose a few battles before you win one, and it's something everyone has to go through. It's also wise not to get discouraged if your first couple of offers fall through because that's just what the real estate market is — it's not a reflection of you. The failed offers are preparing you for the right one and when your dream home comes along, you'll know what to expect and how to move forward best. 
Additionally, Davis adds a bonus note expressing that as a buyer, personal letters really can make a big difference if you're especially invested in a particular home. She makes a good point by emphasizing that it's not all about the money. Finally, trusting the process and completing the steps necessary to move forward with an offer make a huge difference because sellers like to see who was pre-qualified versus pre-approved, and having one over the other can make or break an offer.