How To Use Down Payment Assistance Programs To Help You Purchase A Home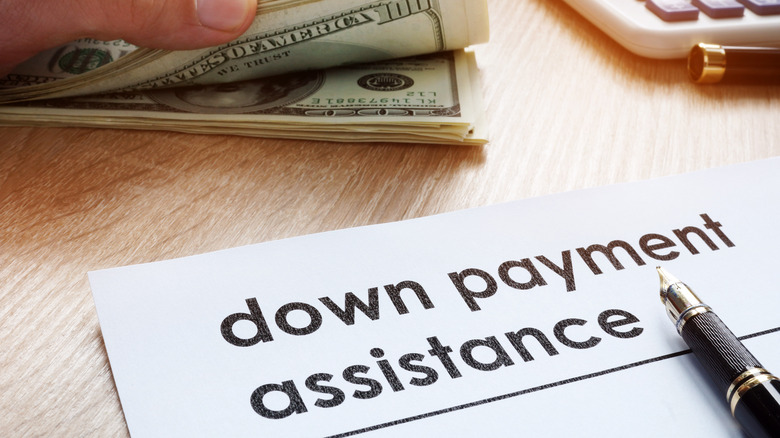 Vitalii Vodolazskyi/Shutterstock
Buying a home can be a scary process, especially if it's for the first time, and the unfortunate times we are in don't help. What most people don't know is that down payment assistance programs exist to help people looking to purchase a new home. 
People think that they have to pay a down payment of 20% if they're looking to buy a home, but that's not actually the case, according to Realtor.com. Generally, the majority of homebuyers have down payments between 3.5% to 20% of the sale price for the home they want to buy. With prices rising in real estate, everyone may not easily be in the financial position they want to be in, and down payment assistance programs are here to help for this reason. If you're a first-time homebuyer or looking to purchase a new home, looking into a down payment assistance program may benefit you and come in handy during this crazy time in the real estate market.
What you need to know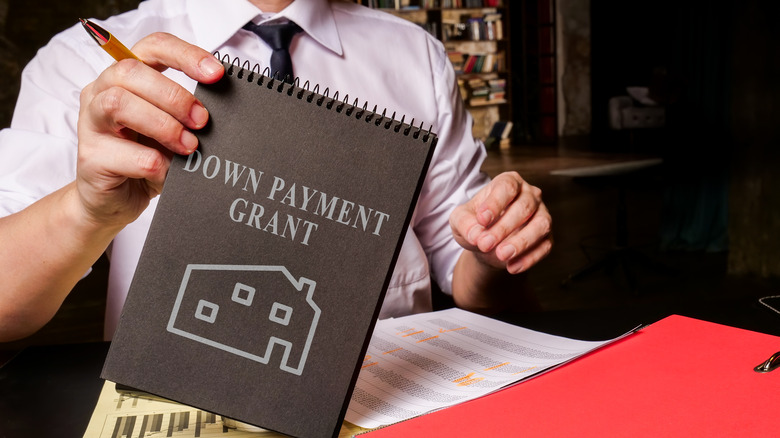 Vitalii Vodolazskyi/Shutterstock
The purpose of these programs are to provide homebuyers with money that can go towards a down payment for a house. According to Realtor.com, certain programs may not even mandate down payments to be made at all, and those purchasing homes for the first time may be eligible for programs based on personal circumstances such as low income, veteran status, the area where you purchased the home, and the condition the house is in. 
More people should take advantage of these programs, but that doesn't seem to be the case. Only about 3% to 4% of first-time homebuyers participate in down payment assistance programs, according to NAR. Because only 71% of new homeowners put down less than 20% to purchase their new home, it's important to know that sellers pay attention to the percentage of what's being put down from buyers. According to Realtor.com, sellers don't want to see less than 20% for down payments. Sellers generally think that buyers are in good financing standing and more likely to be approved. This is definitely a valuable option more people should consider in their home buying process.
Down payment assistance
Tada Images/Shutterstock
Down payment assistance can look different for everyone, and it's important to have the right information so you know what information to look for that best fits your home buying needs. According to Realtor.com, there are about 2,000 down payment assistance programs all over the country, including federal, state, and local. 
Some of these programs work as private organizations or even nonprofits. They can provide you with funding, grants, loans, and other advantages you may not even be aware you qualify for. Some programs don't even require you to make repayments while others offer payment programs. Realtor.com recommends researching federal programs such as Freddie Mac, USDA, HUD, and VA. Depending on the agency, it's important to know that each one is different, so they have their own steps, rules, and regulations. Regardless of your circumstances, know that you have a variety of options for your home buying process and you are not alone.