You Should Get Your Home Evaluated Immediately If You See Your Paint Do This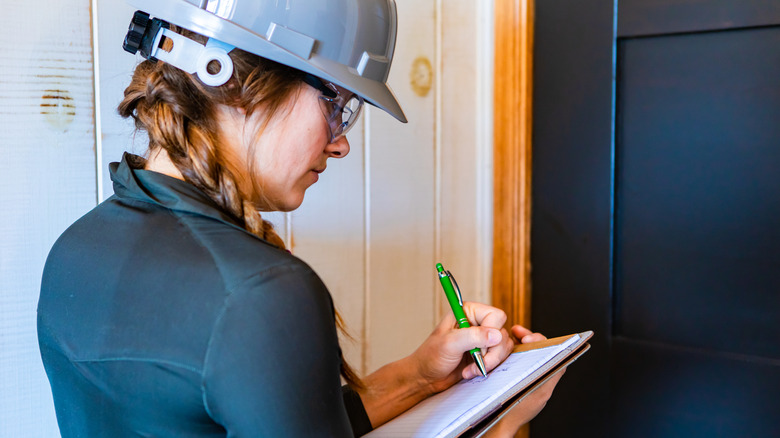 Valmedia/Shutterstock
Classic, older houses often have many favorable selling points, as noted by Home Advisor. These homes tend to include sound structural design (an especially relevant concern during extreme weather events), unique in-home touches such as distinctive fireplaces, and historical, stylistic references to the people who built and lived in the homes in eras before the present moment. And while these homes do come with many positive aspects, there can also be certain risks in classic houses. Specifically, residences built before a certain time are known by both governmental experts and news sources to contain dangerous conditions such as lead paint, per AZCentral.
As the U.S. Environmental Protection Agency documented, lead can be present in different sources. Some of those sources include paint, dust, and soil. Any or each of these sources can prove harmful in the home if not treated adequately by the appropriate professionals. As the federal agency explained, homes built before 1978 are more likely to come with lead-based paint. By 1978, though, the federal government barred lead-based paint for consumer use.
What to look for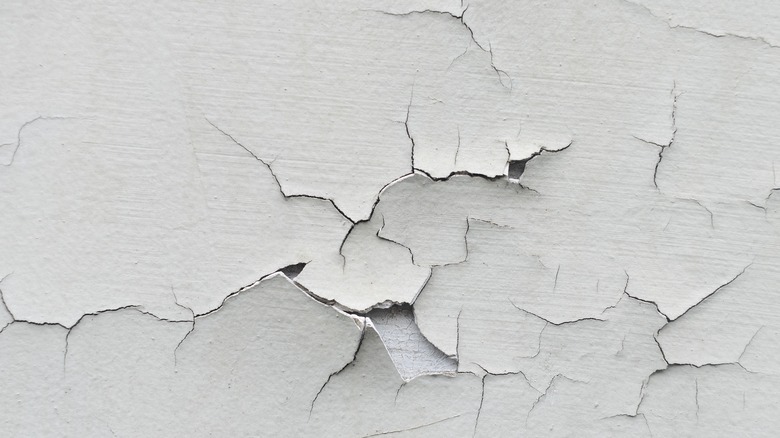 malinar/Shutterstock
For millions of homes in the U.S., lead paint still sits inside of them, per the EPA. However, the paint is commonly concealed by newer paint layers. And while a properly done paint job not only looks good, a properly done paint job is also health-conscious for the people who live in the home. Yet, when certain visual signs arise risks may be beneath. These signs include peeling, chipping, cracking, chalking and dampness. When any of these signs occur, they can be signs of danger that require right swift correction. 
Lead-based paint can also prove dangerous when it is present on surfaces that little humans might cozy up to such as windows and window sills, doors and door frames, and stairs, railings, banisters, and porch areas. If little humans chew on these areas then their health can be harmed. For example, in Georgia some children have elevated blood lead levels because of the lead-based paint in their homes, as WGXA News reported. "Lead poisoning is actually an issue that's been around for decades. Of course, the recent media attention triggered by the issues in Flint, Michigan," Carla Coley, Director of Environmental Health for the North Central Health District, explained. 
These lead paint-based risks to both person and property can motivate people to take necessary precautions: They should have their homes inspected. They inspect and maintain every painted surface and frequently clean up dust.