The Property Brothers Reveal The One Thing That Completes A Home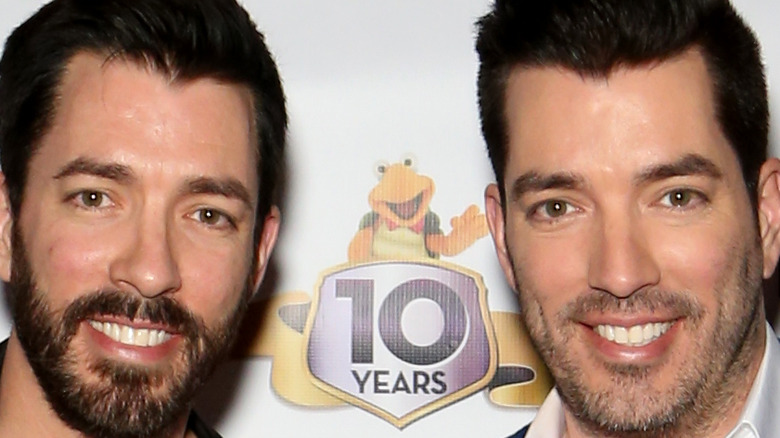 Gabe Ginsberg/Getty Images
When it comes to home furnishing, your home should be all about you, and HGTV's "Property Brothers" stars, Drew and Jonathan Scott, have all you need to know about home renovation, and they are more than happy to share their informative yet fun knowledge. Being known well for their home renovation and design expertise, the twin brothers recently sat down with furniture merchant Living Space to go over the best furniture decor that fits each of their vibes for their downtown LA residences, according to Realtor.com. 
The collab featured a number of furniture choices like dining room sets, sectional sofas, and rugs. The identical twins described their home styles as polar opposites — Drew is more "old-Hollywood" versus Jonathan, who describes his style as "laid-back California," per Realtor.com. Getting into all the need-to-knows of home renovation, they share their favorite tips on home design and the personal projects they are currently working on in their own residences. If you are looking for some ways to spruce up your home so that it reflects more of who you are, then there's no need to look any further because the Scott brothers share the one thing that makes any home feel complete, and you definitely don't want to miss out. After all, your home is a reflection of you.
Home design advice is the best advice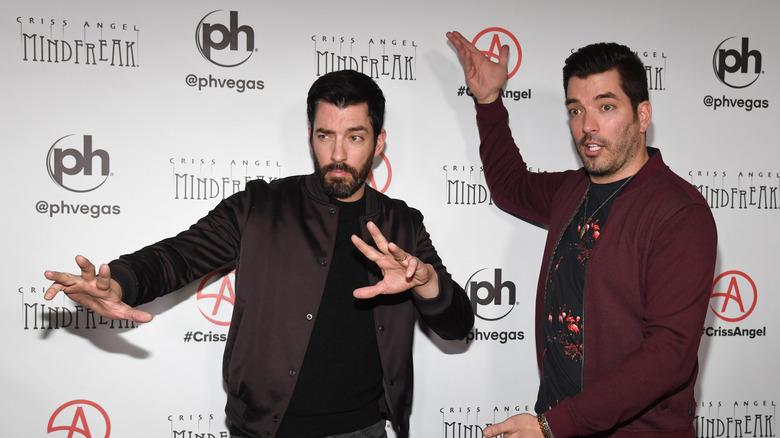 Ethan Miller/Getty Images
Having designed over 500 homes, the boys take their roles very seriously, and it's not any different when it comes to their homes. Jonathan, who is currently renovating his home with his partner, touches on the importance of keeping in mind your needs; you want to incorporate furniture that represents the era the home was created while keeping in mind what will work and look best for your household, especially if you have kids. Furniture can be trendy, stylish, and safe. Find a balance between incorporating your vision for rooms in the house while also keeping the house's original authenticity. Also, keep in mind what elements of furniture and decor can be changed versus what's timeless, especially if you think you may sell your property someday. Drew, who is currently expecting with his wife Linda, according to Realtor.com, recommends investing in round furniture for the baby's room and around the house to keep it cute but still safe and kid-friendly.
The dynamic pair are very clear about what makes a home complete. Drew recommends a spacious sectional for loved ones keeping in mind holidays, parties, and other events. Jonathan believes that the vibe is what makes a home complete: walking into a space and being able to identify and see the personality of the owners, regardless of the decor or style. Make a statement with your house; play with trends and find the best decor and furniture that best represents your personality and the aura of your home.