The Real Meaning Behind IKEA's Brand Name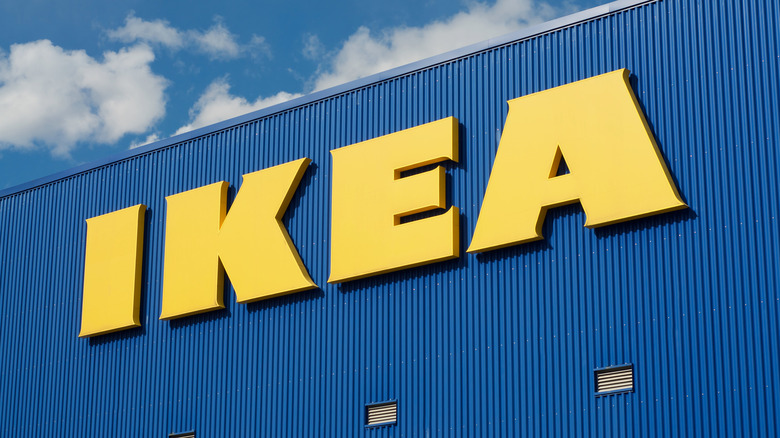 Marlon Trottmann/Shutterstock
What exactly is in a name? For the many people who have entrepreneurial spirits, pursuits, and creations, choosing a name for their creations can mean a lot. To this point, the same can hold true for large-scale businesses including the IKEA multinational brand. As a company, IKEA is widely known (and loved) for a dual dynamic. The company sells simple, crisp, and clean furniture selections, which reflect the entity's Swedish roots. The company also sells said homeware selections at more accessible price points than those of certain other homeware sellers. In addition to these facts, the company's name IKEA also reflects a home-based story.
As the company website reported, the name IKEA holds significance in connection with the company's founder, Ingvar Kamprad. As a corporate acronym, the letters I and K reflect the founder's initials. The letter E represents Elmtaryd, the name of the farm where Kamprad grew up. The letter A reflects a nearby village called Agunnaryd. Agyunnaryd is described as an intimate Swedish parish that is home to a couple hundred residents.
The popularity of Swedish décor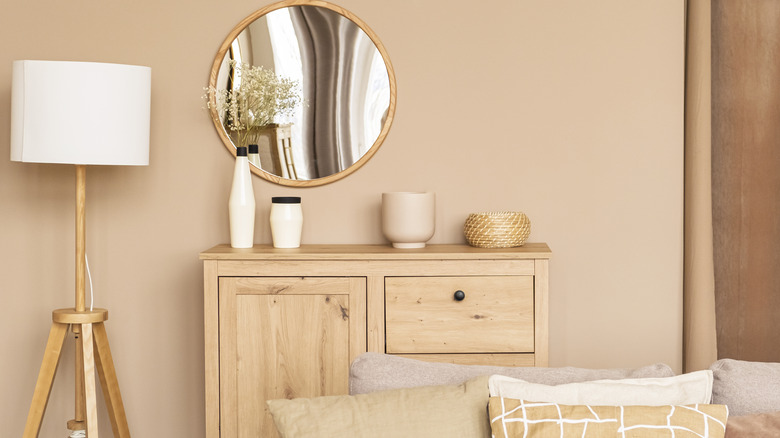 AliceCam/Shutterstock
With respect to the company's history, IKEA was founded in Almhurt, Sweden, per the company website. In 1951, corporate decision-makers chose to release physical catalogues as a means of reaching more of their prospective and actual customer base. Given the increasing ubiquity of IKEA stores in the United States, and American consumers' increasing reverence for Swedish design elements in their homes, that early vision continues paying off. In many American homes, IKEA furniture helps spark conversations about design and living in ways that reflect a shared sense of intentional simplicity.
As a mid-30-something-year-old New Yorker named Archie told CNBC, IKEA is "the main name when I think about furniture." The publication also noted that the brand considers itself as having a "democratic design approach." Per an IKEA chief commercial officer, this phrase means that the brand provides "form, function and quality" at a discounted price point. That conceptual simplicity also links with broader ideas about certain Northern European aesthetic principles, particularly for people's living spaces. "Swedish design is so appealing because it embraces the timeless allure of indoor/outdoor living with a focus on high quality natural materials, light, functionality, art, eclecticism, balance, color and a deep reverence for nature," interior design experts Rhonda Eleish and Edie van Breems told The Spruce.