Iron Chef Winner Allegedly Owes Over $73K In Rent On His NYC Home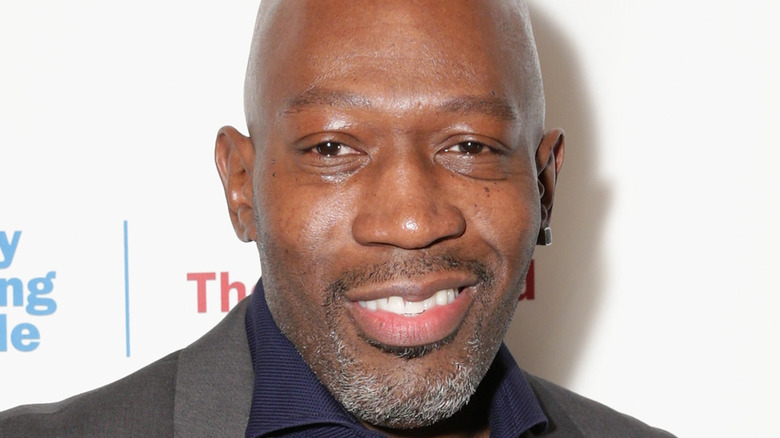 Andrew Toth/Getty Images
Madison Cowan is a famous British chef living in the United States. While winning the sizzling show "Iron Chef" in 2012, via his website, he has also made appearances on several other cooking shows as well. Some of them include "Chopped," "Kitchen Casino," "Beat Bobby Flay," "Guilty Pleasures," and "Iron Chef Eats." It's easy to say that he is one of the most well-known chefs around as he has served famous celebrities such as Halle Berry, Anthony Anderson, Scarlett Johannsson, and former President Bill Clinton.
Along with his many achievements, Cowan has contributed to many charitable organizations as well. For starters, he's one of many leaders in the movement to help to end world poverty and hunger. He has also globally advocated for the Alzheimer's Association, served as a council member for Food Bank For New York City, and partnered with former First Lady Michelle Obama on her Chefs Move To Schools initiative. With all these incredible accomplishments under his belt, money should be no object to Cowan. If this is the case, then why are there reports (via Complex) that he hasn't been paying rent on his New York City home?
Why has Madison Cowan allegedly not paid rent?
Raquel Rodr/Shutterstock
According to the New York Post, Madison Cowan's landlord, Gus Sheha, claims that Cowan hasn't paid rent in 28 months and owes over $73K in back rent. Cowan and his family have resided in the one-bedroom apartment located in Boerum Hill since October 2019. Sheha stated that Cowan stopped paying rent in January 2020, when the first wave of the COVID-19 pandemic hit. Cowan allegedly signed a two-year agreement that has now expired, during which his rent was between $2,700 and $2,750 every month. Sheha insists that Cowan has the money but refuses to pay in an effort to beat the system, taking advantage of the hold on evictions due to the pandemic.
However, Sheha has had enough and claims he will do whatever it takes to evict Cowan. When the hold on evictions was lifted in January 2022, Sheha hired a lawyer that sent Cowan and his family a 90-day notice informing them that they are required to be out of the residence no later than May 1, 2022. Failure to do so can result in Sheha beginning the eviction process. Unfortunately for Sheha, the housing court system is extremely backed up and it could take over a year for their case to be heard, which means Cowan could continue living in the residence rent free.