What Is An Assumable Mortgage In Real Estate?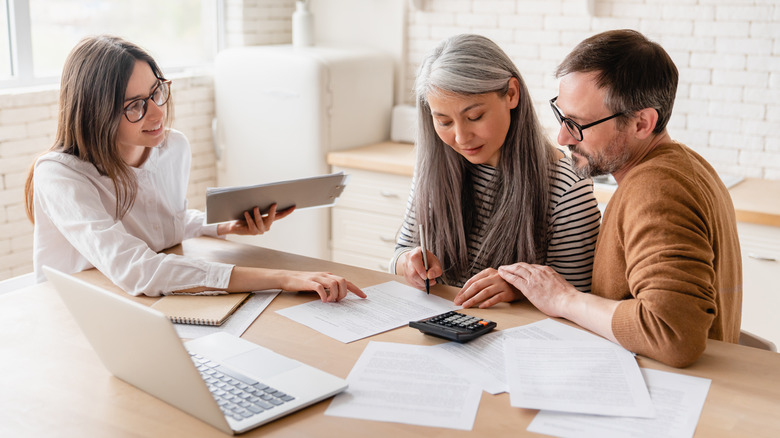 Inside Creative House/Shutterstock
As Investopedia detailed, an assumable mortgage is a type of financial arrangement wherein both an outstanding mortgage and the mortgage's terms transfer from the current owner to the buyer. The phrase outstanding mortgage tends to contemplate an existing mortgage and not a terrific or exemplary debt, as the plain meaning of assumable mortgage could suggest.
In the real estate and finance world, when a homebuyer takes on an existing mortgage, they assume the mortgage. Because of the way this arrangement works, the buyer takes on the prior owner's remaining debt. This assumption of the mortgage means that the buyer can avoid getting a separate mortgage. Managing partner of a New York City mortgage compliance practice, Michael G. Barone, explained further to Nerdwallet: "In an assumption [of the mortgage scenario], you, as the buyer, are stepping into the seller's mortgage as if you had it right in front of you and you crossed out the name of the seller on the document and you inserted the name of the borrower on there."
It is also important to note that certain types of loans are assumable, while others are not. Assumable loans include FHA loans, VA loans, and USDA loans. On the other hand, conventional mortgages are not assumable.
Pros and cons of assumable mortgages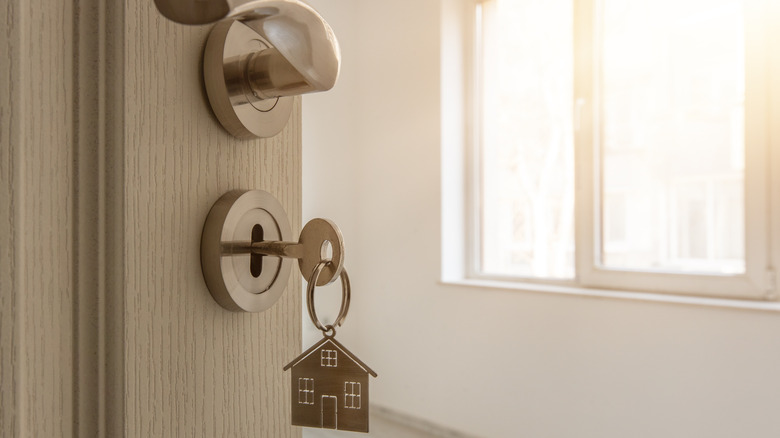 Michael Dechev/Shutterstock
There are certain benefits for both buyers and sellers when opting for an assumable mortgage, as Nerdwallet points out. For some sellers, having an assumable mortgage can provide a marketing advantage while also giving them more power over the price. Both a seller and a buyer also benefit if mortgage rates have increased after the seller took on the loan.
From the perspective of a buyer, assuming an existing mortgage can lead to thousands of dollars in economic savings. These savings can arise by way of avoiding interest payments and closing costs associated with a more traditional mortgage agreement. However, one potential drawback of this arrangement is that the buyer must provide a substantial down payment in connection with purchasing the home. Rising home values can also reduce or eliminate any potential savings with this arrangement. Furthermore, when it comes to FHA loans, in particular, buyers also must continue monthly mortgage insurance payments until the loan expires.