The Top 10 Cities In America Where The Housing Market Is Falling The Most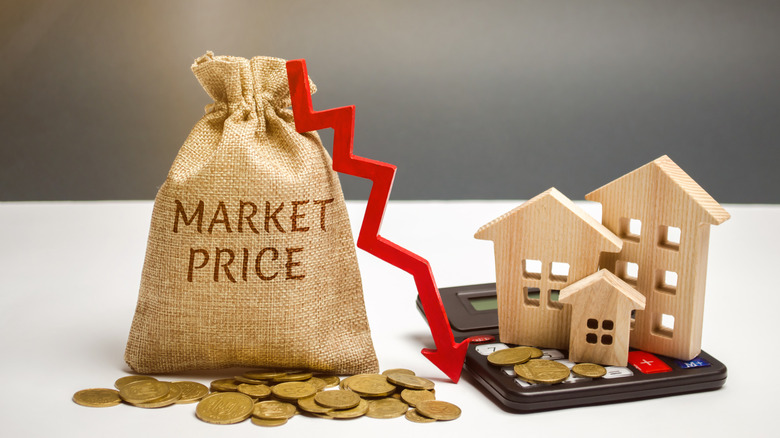 Andrii Yalanskyi/Shutterstock
Let's be honest, the COVID-19 pandemic did a number on the world as a whole. Many lost their jobs, students were forced to cancel their proms, and prices skyrocketed just to name a few changes. Additionally, prices didn't just rise in one specific area or location; they soared in every part of the world and in every department. From the U.S. to Australia, from groceries to the real estate market, nothing has been the same since. Unfortunately for many buyers, the housing market was in fact one of the biggest financial targets the pandemic hit.
According to Vox, over a year's span between September 2019 (before the pandemic hit) and September 2020, homeowners gained about $1 trillion in home equity. Due to impacts of the pandemic (such as changes in the job sector) and a low housing supply, buyers began bidding higher prices and home sellers upped their asking prices. Both of these combined caused the housing market to soar and shut out some buyers altogether. However, there is always a silver lining: With what seems to be the end of these trends, the housing market is slowly starting to fall.
Where is the housing market cooling off?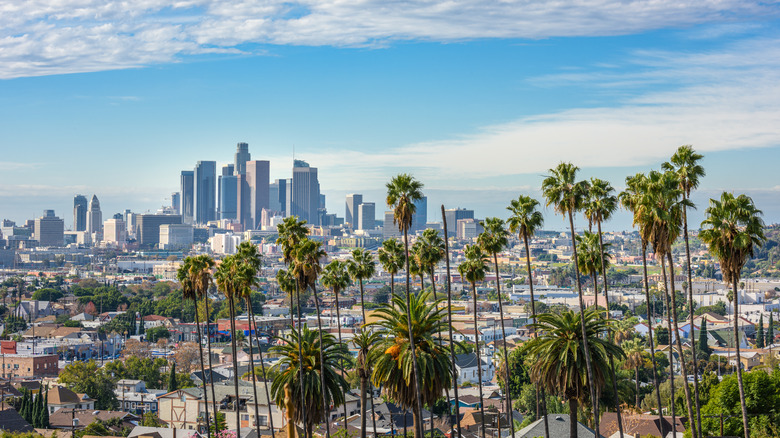 Chones/Shutterstock
Realtor found some locations, specifically metropolitan areas, where home prices are actually starting to come down. They state that this is because prices grew too far out of reach for locals, which in turn forced prices to come back down in order to find buyers. "Many of the metro areas seeing median list price declines have seen an [influx] of smaller homes come to market, which carry lower price tags," George Ratiu, a researcher for Realtor explained. "At the same time, several of the cities have unemployment rates, which, while still historically low, are above the national level. [This indicates] that buyers may face steeper affordability challenges from rising mortgage rates."
So, where exactly are these prices cooling? Throughout the U.S. in various locations, prices are slowly coming down. In the Northeast regions, the housing market is falling in a few areas including Rochester, NY; Pittsburgh, PA; and Springfield, MA. Over in the Midwest, prices are falling in Toledo, OH; Detroit, MI; and Chicago, IL. Down South, the housing market prices are only decreasing in a few locations such as Tulsa, OK; Memphis TN; and Richmond, VA. Over on the West Coast, only one location has seen a decrease in prices: Los Angeles, CA. As the pandemic continues to ebb, we're hopeful that more locations will begin to see decreases as well.