Painting Tips The Property Brothers Swear By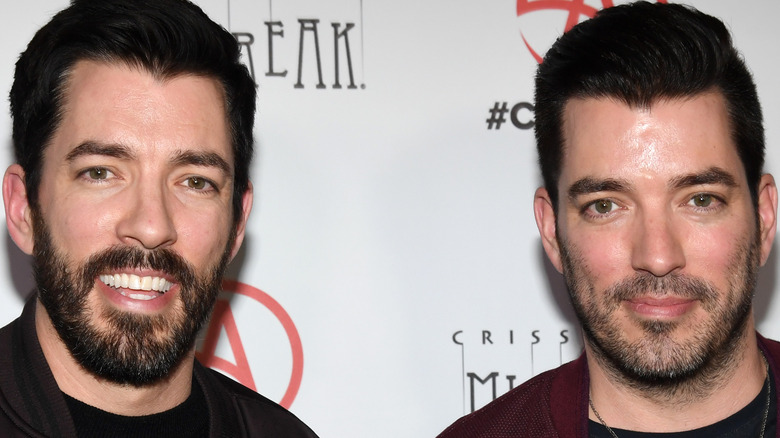 Ethan Miller/Getty Images
Airing on HGTV, "Property Brothers" is a TV show featuring twin brothers Drew and Jonathan Scott who flip houses, via IMDb. First premiering in 2011, the duo has helped hundreds of families turn their houses from disaster to spectacular. To help bring the visions in their head to life, they also use CGI to navigate through the often tedious process and give homeowners a glimpse at what their home could look like. From small houses to large houses, there is no residence these two can't handle. However, it's not always an easy business.
As seen on the show, Drew and Jonathan spend a lot of time, effort, and energy transforming these homes into the best versions they can possibly be. It's not an easy task and sometimes it can become harder than what was initially intended. Painting, for example, can sometimes be a difficult job. With so many options for paint colors, paint primers, and the tools that accompany them, how is one supposed to choose? Furthermore, applying these products isn't always as fun as it seems either. Not to worry, though — the "Property Brothers" have four painting tips that they swear will make this process a much simpler one.
The Property Brothers' best painting tips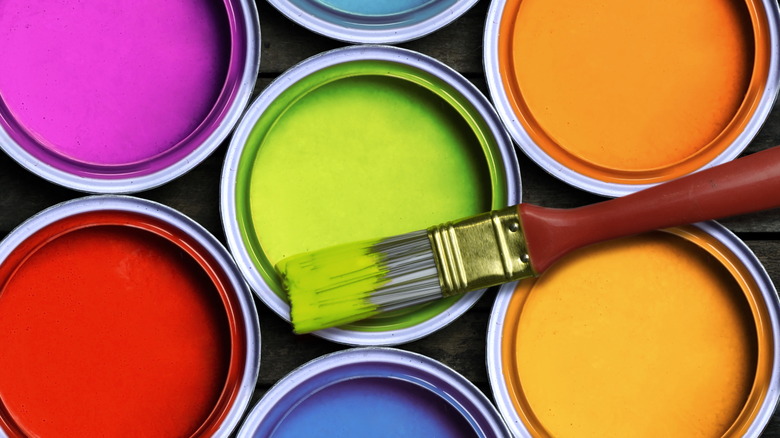 nmedia/Shutterstock
In an interview with Today, the "Property Brothers" share that keeping aluminum foil on hand is always a good idea. Using painters tape to align walls and baseboards is helpful to keep the paint where it needs to be. However, when it comes to other items such as doorknobs, it's not exactly easy to protect it. The duo recommends applying a sheet of foil around the knob instead to keep it protected when painting. Additionally, aluminum foil can help with the painters tray as well. Placing a sheet of foil on the tray before pouring in the paint allows for easier clean up; instead of the paint drying on the tray, it dries on the foil instead.
Don't put away the aluminum foil just yet! It can also help to extend the life of paint brushes. Wrapping the brushes in foil, sealing them at the ends, and placing them in the freezer in between every use keeps the brushes fresh. Lastly, be mindful of where you allow the paintbrush to drip. The brothers recommend putting a rubber band around the top to the bottom of the paint can. You can then wipe excess paint off of the brush with the rubber band. This then allows for the paint to go back into the can and produces less of a mess. Just be careful when removing the rubber band as it too can cause a mess.