Tavi Gevinson Lives In An Unexpectedly Modest Home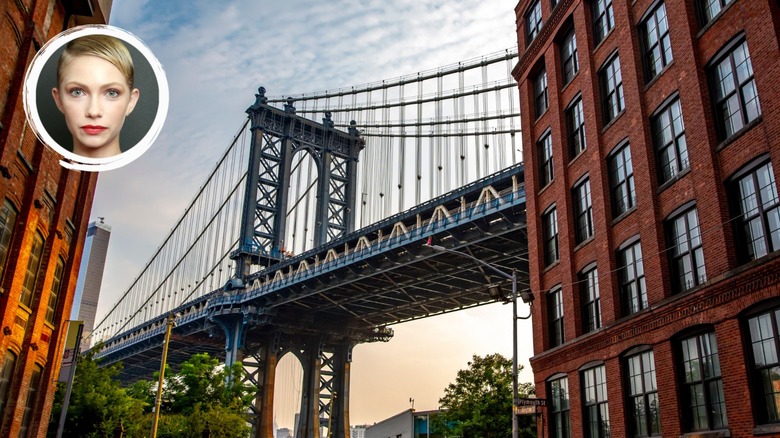 Monica Schipper/Getty Images/Static Media/Stefan Ugljevarevic/Getty Images
Tavi Gevinson is a force to be reckoned with. She has a recurring role as teacher Kate Keller on the TV series "Gossip Girl," she's a film actress and a theater performer currently appearing in Sondheim's "Assassins" as a Manson girl. She's a huge theatre buff with lots of stage experience under her belt; she's said the best thing about living in New York is the theater. Gevinson's also a professional writer with articles published in Elle, Garage, and Poetry magazine, to name a few. 
Tavi Gevinson is 26, but it seems youth has not presented her with a hurdle she couldn't fly over –- if anything, it's propelled her forward, pulling others along behind her. At just 11 years old, Gevinson began a personal blog, "Style Rookie," which gained the attention of fashion industry heavyweights, securing her access to insider events with front-row invites and creating enviable contacts. A few years later, she segued the blog into the eponymous online magazine, "Rookie," where she remained as editor-in-chief until leaving in 2018, thus fixing the underpinning for a role many would subsequently follow her into — Vogue calls her the original influencer.
Despite all her fame, projects, and subsequent revenue streams, she lives in a relatively modest home. Her one-bedroom apartment in the Fort Greene area of Brooklyn, per Lonny, suits her perfectly for now. It's small but allows space to spread out, be creative, and enjoy completely as her own escape. 
The central Brooklyn location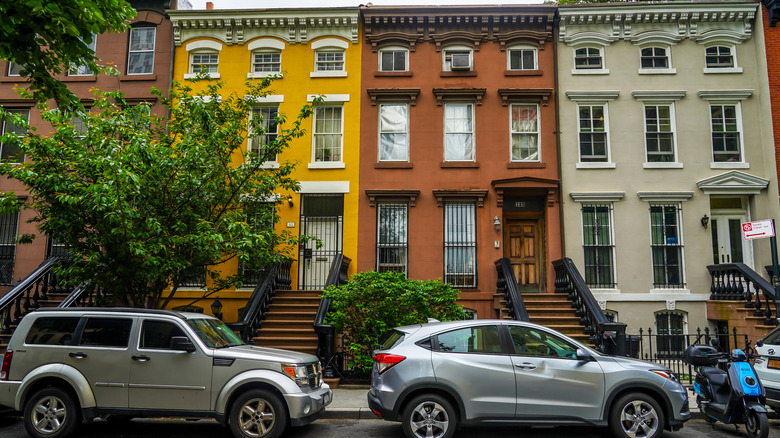 Leonard Zhukovsky/Shutterstock
Gevinson's one-bedroom is in a new, 35-story Brooklyn high rise, 300 Ashland (via Apartment Therapy), where a one-bedroom apartment rents for approximately $4,500 monthly. The building offers a common-area lounge, a 24-hour access gym, and a lushly landscaped roof terrace. Plus, pets are allowed! Their website lists features such as ceiling-height windows, white oak flooring, washer/dryer units, and solar window shades per 300 Ashland. Each kitchen boasts Caesarstone and stainless-steel countertops, Bosch appliances, and garbage disposals. Floor plans show open layouts with dedicated entry space. Some even offer a balcony — a luxurious extra in NYC living. The building houses a 365 by Whole Foods and an Apple store. Interestingly, the site also features programming from the Brooklyn Public Library and a cinema; we wonder if these future arrangements influenced Gevinson's decision to make this spot home.
According to Property Nest, Fort Greene is a historically rich area, the location of what some consider New York City's "Best Brownstone Street." Yet the neighborhood is experiencing exciting development, particularly along the East River in the area of the Brooklyn Navy Yard. It offers a diverse community, plentiful cultural institutions, great dining, and easy access to several public transportation terminals. One of the big draws is the weekend Brooklyn Flea. Another advantage to Gevinson making her quarters here is its proximity to the "Gossip Girl" set in NYC. 
A small home with big intentions
Gevinson's apartment can't be mistaken for an inexpensive residence — this is Brooklyn, after all. But it's small and somewhat ordinary — a home base from which to explore the larger world that New York City foists at doorsteps. To go inside is to steal a glimpse at the inner scape of Gevinson's vast imagination and intelligence. We should not be surprised that it is colorfully decorated, nor that there are books, inspirational text (from literature, lyrics, or theater dialog), and artwork by friends throughout. The apartment is at once comfortable and supportive of the energy in ideas. A tidy work-from-home desk sits in the corner of the cozy living room, facing the city view. 
The bedroom is lined with bookshelves and features an overstuffed corner reading chair positioned to take in the outside views. Per Lonny, a 1920s hand-painted armoire ordered from Etsy and topped with various pairs of shoes creates a sweet, vintage chic vibe in this modern style abode. Piles of books, postcards, and crystals line windowsills, where they can cleanse themselves in electric moonlight. She also has a bright orange file cabinet with flowered drawers. Though the environment feels encouraging to growth and individualistic, it also seems temporary — a place in metamorphosis.