Tarek El Moussa's Tips For The Perfect Background Look When Working From Home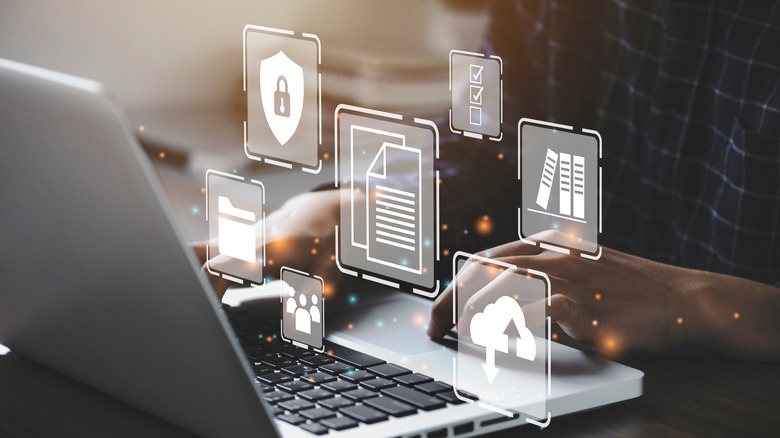 Deemerwha studio/Shutterstock
While people continue to work from home for whatever reason they choose, even as offices are allowing employees to work in-house more and more, people working at home may find some issues with their home offices arise — something that wasn't common when working in cubicles. That issue is what kind of background should people be using when completing their jobs from a remote location? To gain some insight, the team at Realtor reached out to HGTV star and real estate professional Tarek El Moussa for some tips, which the host obliged to share. 
For context, El Moussa stars in the hit show "Flip or Flop", which is currently in its seventh season, according to the network's website. El Moussa also stars in the show "Flipping 101 with Tarek El Moussa." In his namesake show, the host and real estate agent helps new home renovators participate in the booming industry. Keep reading for his work from home e-background tips that will have your home workspace feeling more professional.
Work from home background tips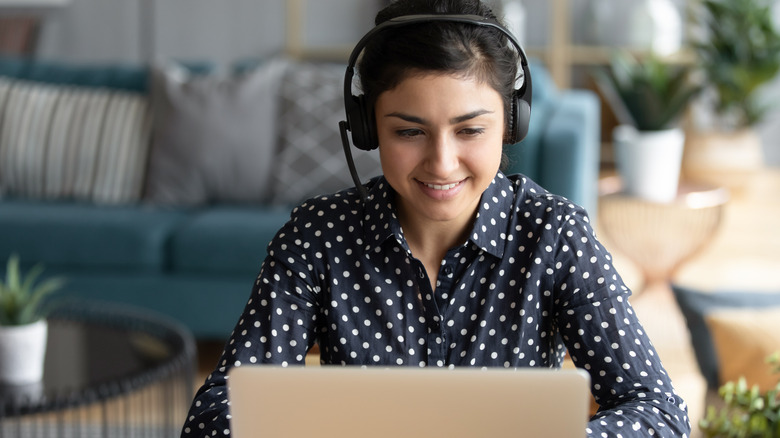 fizkes/Shutterstock
First, telecommuters should set the stage. This means that these remote workers should consider how they want to be perceived in the e-workplace. This suggestion also supports the idea telecommuters' backgrounds should connect to their professional expertise in some way. Tarek El Moussa pointed out that he uses the interior of his home as a backdrop to show off what he does for a living — with bright colors, it makes things more pleasing visually and matches the topic of his work. He suggests the same for other folks working from home.
Second, telecommuters should consider the concept called depth of field. This means that remote workers should allow themselves sufficient space on the camera and also include something visually appealing behind them. Third, telecommuters should prioritize quality. This means that remote workers should allow themselves a bit of time to create a look of quality and provide some visual interest for the other people who will interact remotely with the worker. Fourth, telecommuters should dampen noise levels — find yourself a quiet spot that blocks out the other sounds in your home, from roommates and kids to pets.
Fifth, remember that this is a historic (and admittedly weird) time. To this point, most people are doing the best they can with what they have. Telecommuters, like everyday people in other contexts, should do their best to remember that and take it easy on yourself.