The Lowe's Woodcutting Service You Might Not Know About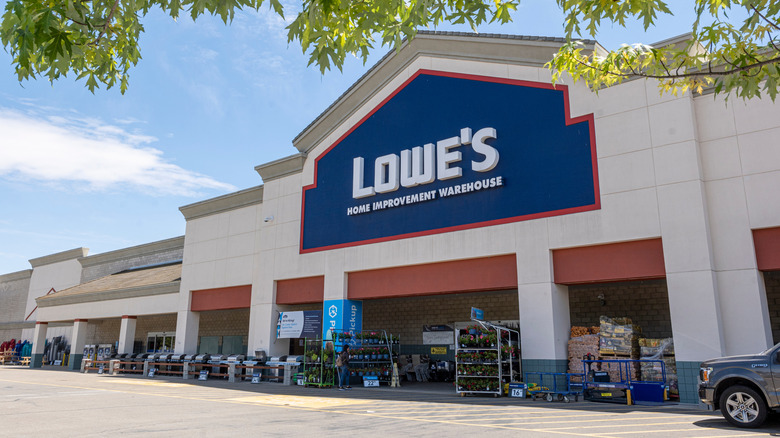 Bloomberg/Getty Images
There's nothing like the feeling of starting a new DIY project, especially if you're new to doing things yourself. It's exciting to watch a bunch of videos, figure out the steps, and then set out to try it yourself. That is until you realize that you don't have all the necessary tools. If you haven't invested in a saw yet or you don't have a specific type of saw, you might feel as though you're locked out of most DIY projects. Fortunately, there's an easy workaround!
If you're looking to cut pieces of wood, you are in luck. Lowe's offers woodcutting services at all of its locations, though exact specifics such as prices vary from store to store (via Nicer Abode). Whether you've never used a saw, want to save yourself a bit of time, or need to transport your lumber in a small car, Lowe's woodcutting services can be extremely useful in a pinch.
How do Lowe's woodcutting services work?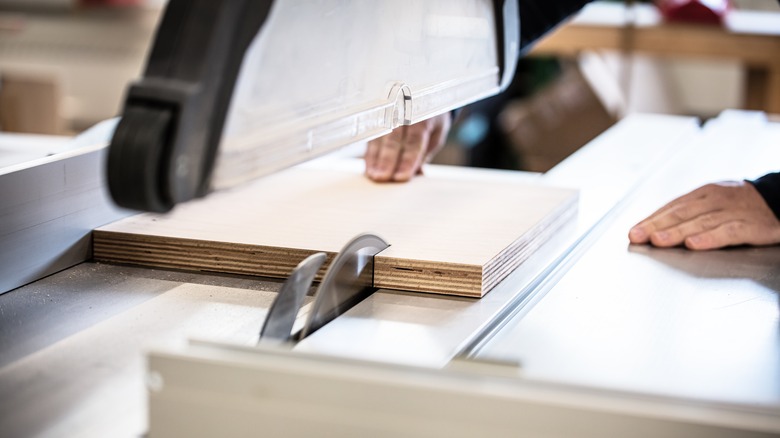 Miriam Doerr Martin Frommherz/Shutterstock
Lowe's offers a few woodcutting services, although the fees vary across different locations (via Nicer Abode). Generally, they provide free woodcutting for any lumber purchased in store so that it can fit inside your car. However, cutting pieces to size may cost extra depending on location. According to Nicer Abode, most stores use the price structure of charging $x after y number of cuts, though again, the exact numbers will vary.
Unfortunately, Lowe's will not make angled or circular cuts — you can only request straight cuts. While you might be able to persuade the employee to cut the wood at an angle, they will not guarantee its accuracy.
If you're working on a project that requires additional cut materials, Lowe's may be able to help. According to Lowe's, the store will also cut mini-blinds, pipes, chains, and ropes. However, you likely have to pay extra for these services.