Erin And Ben Napier's Advice On Distinguishing Between Trendy And Dated Decor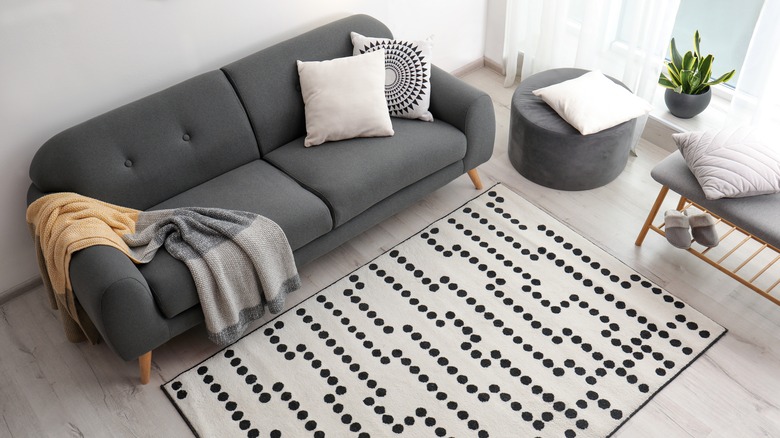 New Africa/Shutterstock
HGTV show "Home Town" hosts Erin and Ben Napier happily collaborate on-screen to help transform people's houses into their dream homes, as the channel website detailed. During part of this popular home transformation process, the Napiers tap their stylistic know-how. In particular, the hosts appreciate that home decor trends tend to be cyclical in nature, as the Realtor platform described. So, in many instances, what was in style can come back in style. On the other hand, home decor trends can reflect modernization in newer ways.
For context, as the Houzz platform explored, examples of trendy home decor can include remodeled entryways with deep-toned hue elements, airy, cloudlike living rooms, and classically designed bedrooms with neutral-toned wall selections. These kinds of decisions are not only fun for many homeowners but are also a popular source of at-home inspiration. As Statista recently observed, 76% of respondents said that they made at least one home improvement during 2020. For many, decor is a great way to improve the home.
Grandmillennial style, a decor fave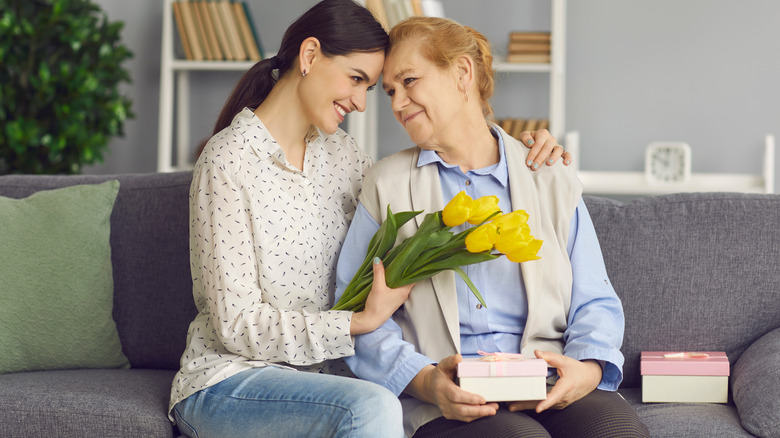 Studio Romantic/Shutterstock
Since home decor is considered to be such a popular home improvement medium, the "Home Town" hosts explore trendy styles, including the "grandmillennial" home aesthetic, which host Erin Napier described as a style that is both conducive to floral patterns and reflective of updated iterations on grandmotherly details, according to Realtor. And when making the shift from dated decor to trendy decor, the "Home Town" hosts highlighted certain suggestions for the home space. For example, the hosts explored how selecting contemporary color choices for the exterior of a home can be a key way to modernize the piece of property.
In particular, one home featured on "Home Town" initially reflected a muted yellow-tan exterior. But, the hosts chose to transition that understated color to a contemporary gray shade with modernized white trim details and blue elements on the door. The HGTV hosts also removed entryway scalloped details as a means of simplifying the home's silhouette.
Modern decor remains fresh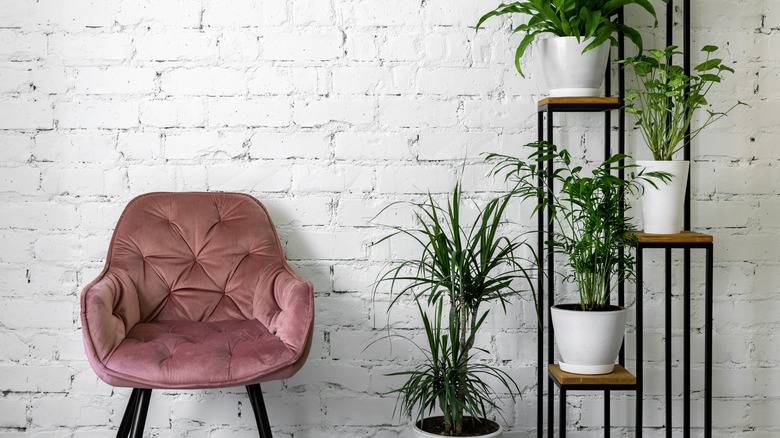 ronstik/Shutterstock
Further tips from the Napiers include adding festive hues such as pink to the home's decor. The "Home Town" hosts suggested that including a festive color like this tends to work when incorporated in a subtle manner into the home. The shade chosen for this project was also a softer pink, which Erin likened to strawberry milk as opposed to a bolder shade such as a neon or deep-toned pink. Another tip is to paint on top of wood panels as a means of bolstering the modern appearance of the home. Erin said that the paneling was undergoing a revival. As a result, the color they chose was soft blue, as noted by Realtor.
The hosts further advised viewers to remember that textured ceilings can contribute character to a home. And just as mixing prints in a person's outfit can add visual interest from a sartorial perspective, mixing metals in the home can bolster the home's overall aesthetic. In particular, the Napiers noted that mixed metals tend to support the popular grandmillennial look, which Better Homes & Gardens described as inspired by one's grandmother's living room. To highlight this point, Erin mixed brass handles for the vanity area with chrome light sconces. The result was textured and fresh (via Realtor).