Can An HVAC System Be Included In Financing For A House?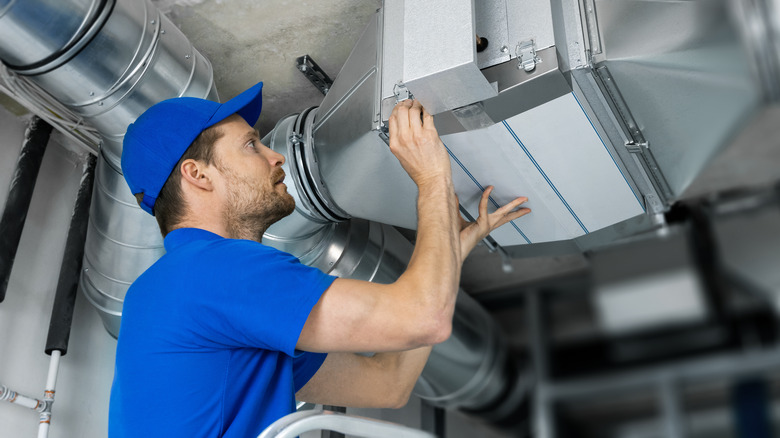 ronstik/Shutterstock
When many buyers decide to purchase a home, they assume economic responsibility for more than a mere plot of land with a house, condominium, town-home, trailer, or tiny home affixed to the ground. Given the abundance of cultural and practical ideas connected with both homeownership and enjoyment of the home, many of these buyers will also prioritize the purchase of essential goods and services that will help protect the property's economic value and make physically being in the home feel worthwhile and comfortable. 
To these points, HVAC proves to be an important property-related acronym. HVAC stands for heating, ventilation, and air conditioning. And as Petro Home Services explained, HVAC comprises a variety of systems used to help move air between both indoor and outdoor spaces. For further clarification, the acronym, HVAC, includes the provision of heating, cooling, and ventilation for buildings in both residential and commercial spaces. These heating, cooling, and ventilation services prove important for properties all over the United States but especially so in those regions with climates that skew toward extreme heat and extreme cold.
HVAC financing is an option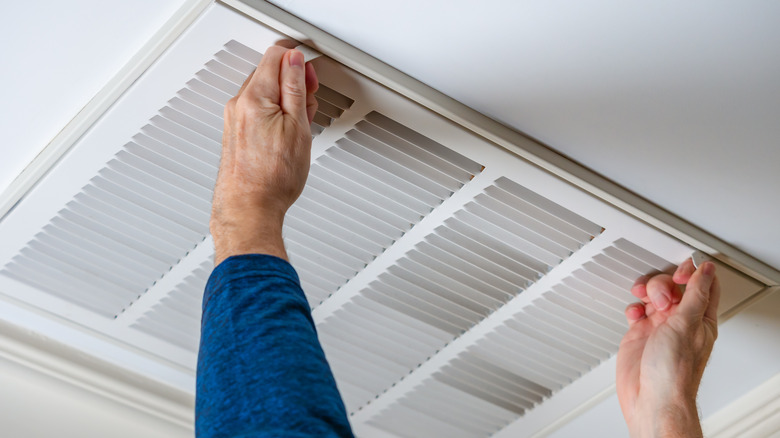 The Toidi/Shutterstock
For many, homeownership is part of the American Dream –- an ideal of upward mobility and prosperity coined by James Truslow Adams in 1931 (via the Library of Congress). And as NerdWallet recently explored, part of the basis for the homebuying bargain is enjoyment. Specifically, the publication addressed how having both the financial and physical ability to keep the home cool when needed, warm when needed, and ventilated overall are key residential experiential elements. Americans tend to spend thousands of dollars on added and replacement HVAC systems. Similarly, Americans spend the most on heating and cooling costs when factoring in their total electricity use, as released by the U.S. Energy Information Administration.
So when the question of whether HVAC systems can be included in home financing arises, the answer is a resounding yes. Further, homebuyers have a variety of options available to facilitate the purchase of these systems. As NerdWallet explored, one way for homebuyers to finance HVAC systems is through personal loans. A variety of lenders can fund loans with particularly swift timelines, including after one or two days following approval.
Comparing HVAC financing rates helps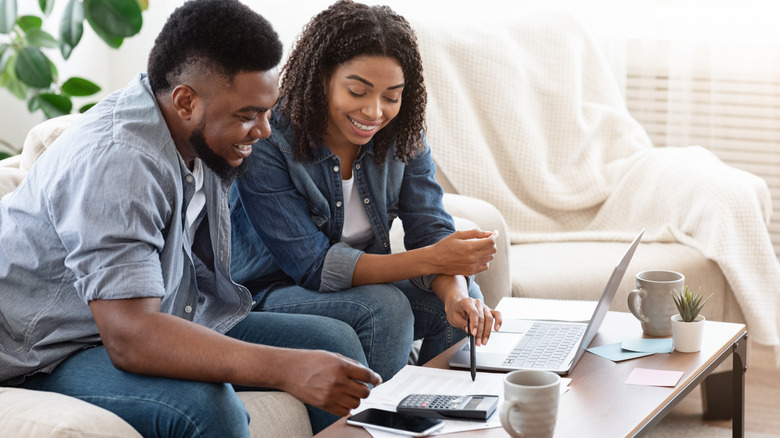 Prostock-studio/Shutterstock
NerdWallet provides specific examples of loans available for HVAC systems: Lending Club offers an estimated $1,000 to $40,000 loan with an estimated 6.34% to 35.86% APR. For context, APR stands for annual percentage rate and is an acronym covering the interest rate for an entire year. The minimum credit score for Lending Club is 600. Light Stream offers an estimated $5,000 to $100,000 loan with a 4.9% to 19.99% estimated APR. The minimum credit score is 660. Discover Personal Loans offers an estimated $2,500 to $35,000 loan with an estimated 5.99 – 24.99% APR. The minimum credit score is 720.
HVAC financing is one of the services that Home Run Financing provides. For this specific business, HVAC agreements are not only an option that is available to borrowers, but they can come with terms covering up to 20 years. Having a two-decade payment timeline can prove helpful depending on how long the homebuyers intend to occupy the property.