Color Tips From David Bromstad That Will Help You Decorate Any Room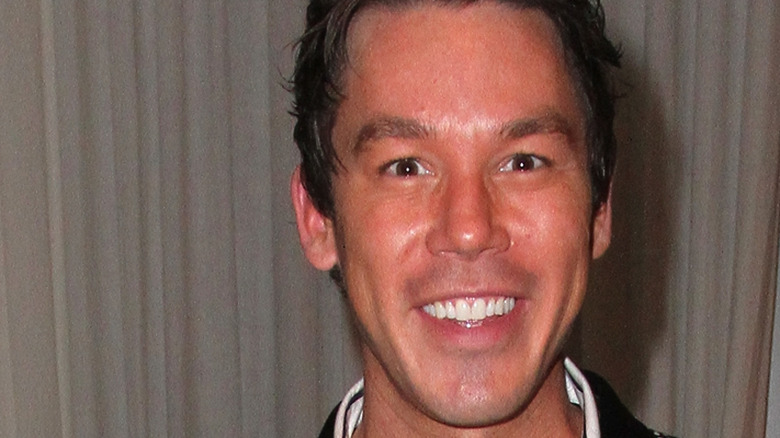 John Parra/Getty Images
There is perhaps no one out there who understands the ways in which color can drastically transform a room -– for better or for worse –- more than David Bromstad. According to HGTV, Bromstad began his prolific career with the iconic home improvement and design network after being crowned the first-season winner of "HGTV Design Star," where his awe-inspiring custom art, furniture building skills, and a keen eye for interior design earned him his fan-favorite status that allowed him to come back for subsequent seasons of the show as a mentor.
Continuing his tenure at HGTV, Bromstad went on to host "Color Splash," where he combined his unique interior design style with practical color theory -– showing viewers how to easily transform drab and dull rooms into uniquely vibrant and welcoming spaces. Currently, Bromstad hosts "My Lottery Dream Home," where he helps recent lottery winners hunt for their new dream homes while also teaming up with fellow "HGTV Design Star" Tiffany Brooks for season two of "Rock the Block."
Picking out a color palette for each room in your home can be overwhelming -– especially once you realize how many different paint samples there are in your local hardware store. Thankfully, Bromstad is now offering up some valuable tips and guidance when it comes to utilizing color cohesively and effectively in your space to transform it into a home straight off of HGTV.
How to utilize color effectively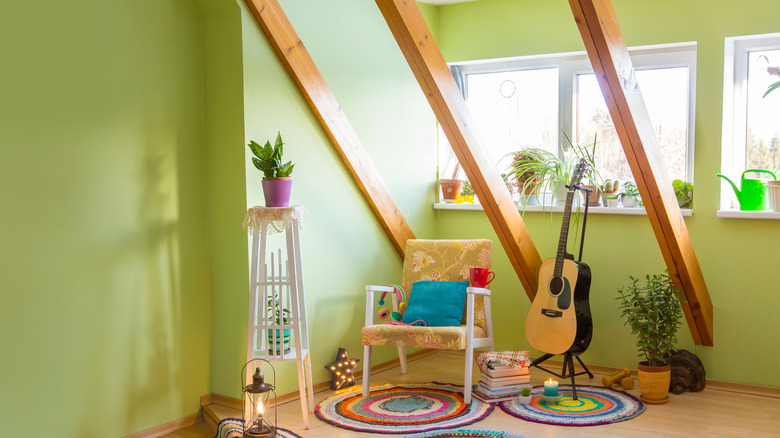 FotoHelin/Shutterstock
According to Bromstad per HGTV, one of the best things you can do when choosing how to utilize color in your home is to let your feelings guide you by choosing colors that reflect your mood and personality. Warm colors such as red and orange will help energize you, while cool colors like green and blue will help relax you. If you are aiming for a more formal look as opposed to bright and bold colors, Bromstad suggests utilizing high-contrast colors like dark brown and silver. If you are indecisive and nervous about fully committing to a wall color, Bromstad also suggests utilizing paint samples to cover large sections of your wall and spending a few days with the color to see how the tone and overall vibe changes as the light does. Utilizing an accent wall is also a fun and easy way to add a splash of color to a room without committing to painting every wall.
If you are still indecisive, Bromstad suggests picking out a colorful piece of decor that you love -– a pillow, piece of wall art, or a rug -– and letting that be your inspiration for the color for the rest of the room. Another easy suggestion Bromstad offers is to utilize neutral furniture. This makes it easy to experiment with different paint colors, window treatments, and room decor without worrying about matching it to your furniture, allowing you to add a pop of color without changing anything else.