Try This TikTok Hack For Fresher Smelling Furniture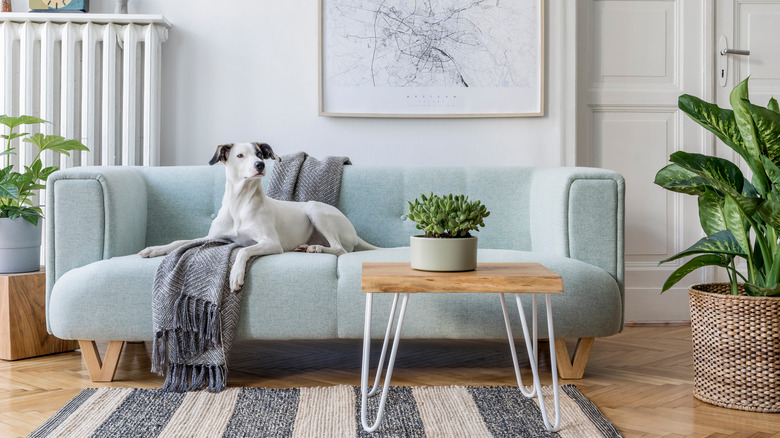 Followtheflow/Shutterstock
Are you struggling to eliminate a persistent smell in your furniture? Whether you're dealing with dogs, sweat, or dampness, it can be tough to get your couches smelling like new again. Fancy cleaning detergents can look impressive, but you might not want to waste money on them without knowing if they'll actually do the trick. Fortunately, there's a simpler option. Thanks to our latest favorite TikTok hack, you can DIY your own fabric deodorizer with materials you already have at home.
TikTok user, Vanesa Amaro, known as vanesamaro91, is a housekeeper with a knack for DIYing. In her deodorizer hack video, Vanesa says she creates many of her supplies. She shares many of these hacks on her TikTok account, providing a great alternative to expensive specialized cleaning detergents. Vanesa's DIY fabric deodorizer is made from everyday household items, so you won't need to spend an arm and a leg to keep your home smelling amazing.
Vanesa's fabric deodorizer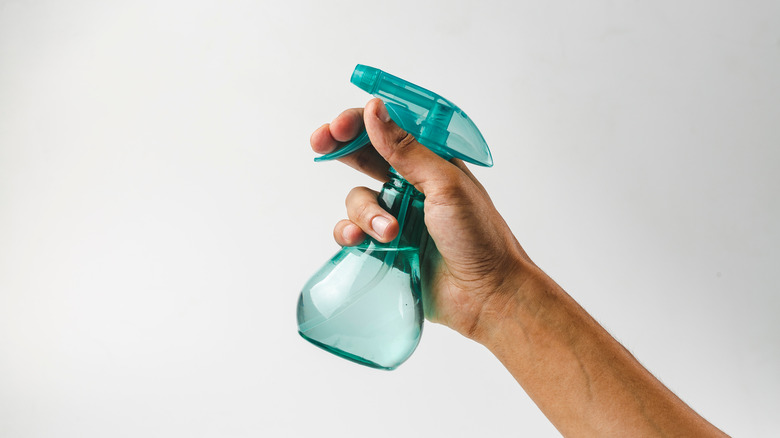 J.K2507/Shutterstock
To make her fabric deodorizer, Vanesa combines 3/4 cup of water, 1/4 cup of rubbing alcohol, and fabric softener, according to the TikTok. Although Vanesa does not provide exact measurements for the fabric softener, she notes that you can add more or less depending on how much scent you'd like on your fabrics.
Once everything has been mixed, Vanesa sprays the deodorizer on her furniture. Bam! The odor is gone; no fancy or expensive chemicals needed! Since Vanesa has three dogs and uses the mixture on her own couches, you can be sure that it's effective. And it's a much cheaper alternative to the name-brand products you buy at stores.
Are you wondering why Vanesa's DIY deodorizer works so well? According to Healthline, rubbing alcohol effectively kills any smelly germs, neutralizing their odor in the process. Additionally, most fabric softeners are scented, covering up any faint alcohol smells and leaving your furniture fresh and clean.