The Crate And Barrel Interior Design Tool That Will Help Transform Your Home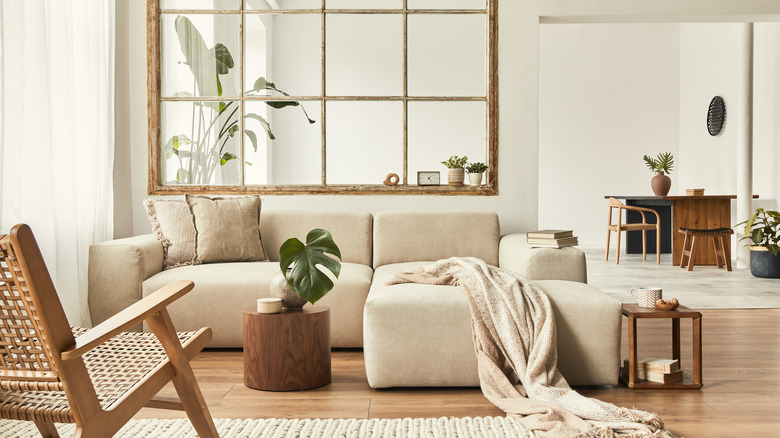 Followtheflow/Shutterstock
It's no secret that redecorating your home can seem really, really fun — at least, at first. From looking through inspiration pictures to choosing new decor to enjoying a refreshed space afterward, redecorating can initially feel like one long, exciting process. Unfortunately, that's before you take into account all of the measuring, furniture assembly, and that feeling of perfecting the layout only to find that the spacing looks off — sending you back to the drawing board.
One of the hardest parts of major redecoration is visualizing the final space. You might think that your favorite potted plant will look great next to your couch, only to find that its leaves unexpectedly crowd the space. Making changes to your furniture setup? Get ready to measure, tweak, and measure again, only to find that the final result seems nothing like what you imagined. Fortunately, The Design Desk from Crate and Barrel, a digital service that lets you visualize and rearrange your potential new setup, has you covered!
How does The Design Desk work?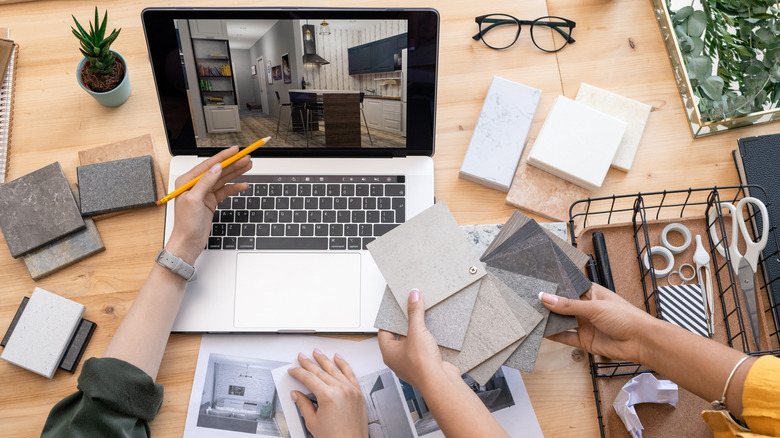 Pressmaster/Shutterstock
When you sign up for The Design Desk, you'll have the choice of working with one of Crate and Barrel's interior designers or working alone. If you decide to work with an interior designer, you'll tell them about the space you'll be refreshing, any ideas you might have for the new layout, your decor preferences, and any existing furniture that you'd like to keep (sadly, you'll still need to take measurements — the battle never ends). You'll then be provided with 2D floor plans and 3D renders of a potential new layout. If you're happy with the plans, great! If not, it's easy to rearrange things digitally until your new space looks perfect.
Not interested in hiring an interior designer to customize your space? The Design Desk also has a free tier! While you won't have access to most of Crate and Barrel's layout planning tools, you will be able to use an augmented reality app to see how their furniture looks in your home. Stuck on a particular design issue or looking for someone else's opinion? The free tier also allows you to ask The Design Desk's interior designers quick questions.