Jasmine Roth's Ideas For Creating A Stunning Gallery Wall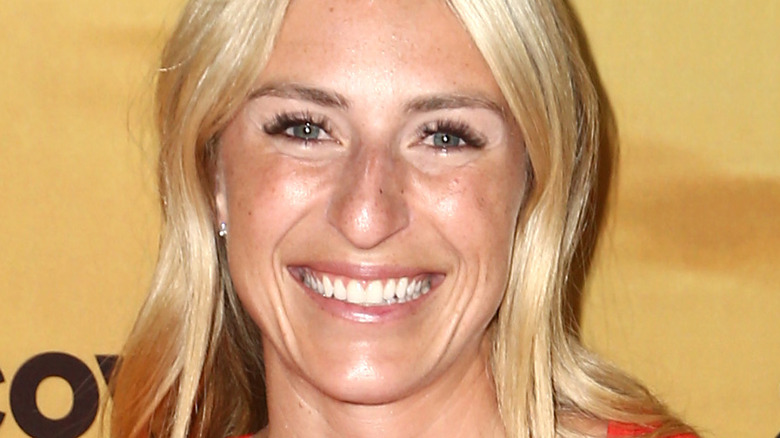 Tommaso Boddi/Getty Images
When it comes to home décor and interior design, there is a large selection of accessories and styles to choose from, one being a gallery wall. A gallery wall is a dazzling touch to any home, especially when it's done with love and care. A beautifully put-together gallery wall adds life, character, and charm to one's home, according to Jasmine Roth. Not to mention, it'll draw the attention of anyone who enters the room. You get to be as creative, unique, and expressive as you want because the goal is to make it your own. 
Don't be afraid to spruce up your interior décor and add something uniquely different that represents your style because your home and all its elements reflect you. Get your creative juices flowing and get into some of the best ways to create the ultimate gallery wall you didn't know you needed until it was made. Take some notes, roll up your sleeves, and get to work. Here you will find HGTV's "Hidden Potential" reality star Jasmine Roth's recommended advice for putting together the perfect gallery wall, including some valuable hacks. Your extraordinary wall gallery awaits you.
Trust your process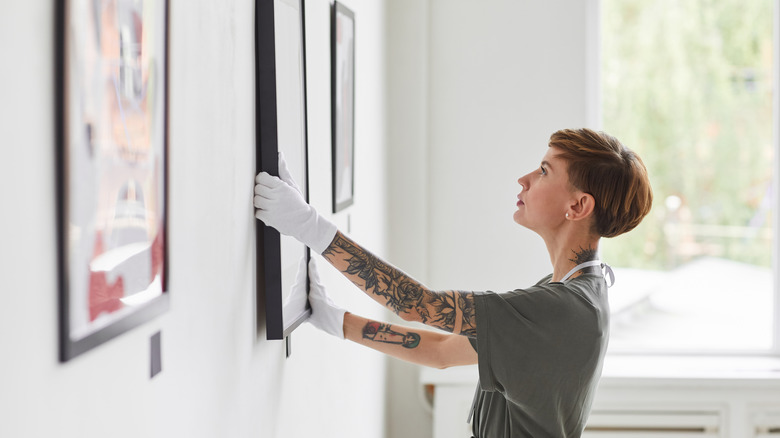 SeventyFour/Shutterstock
When it comes to your gallery, you want to choose a wall in your home that's large enough to hold several picture frames, so space is necessary. Jasmine Roth recommends using the ascending wall of a staircase as it gives you a lot of room to work with, and you won't have to worry about your frames being crammed together. 
Taking into account the placement of the gallery is super important because you want it to be in a space with its own focal point. So Roth suggests using a free space devoid of distracting décor that will take away attention from the gallery wall. Trace the frames you plan to hang on the wall, cut them out, and tape them on the site to guide your desired placements of the traced models of your frames. This is one of the best DIY hacks because you'll avoid ruining your wall with several holes.
A hack that will change your life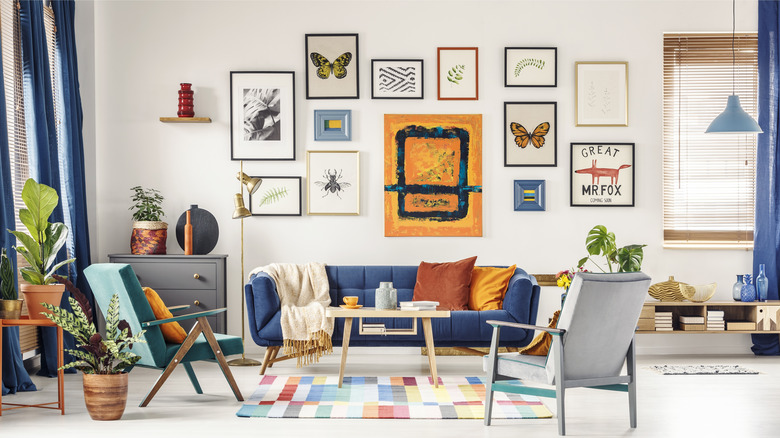 Photographee.eu/Shutterstock
Once you try this life-changing hack, you'll never go back — you may even wonder how you never knew its existence. Use an earthquake putty instead of screws or hooks to attach the frames to the walls. Stick the product to the backside corners of each frame so it's secure to the wall. You'll never have to worry about your frames falling or tipping over. 
You want to ensure your frames are leveled and straight, so Jasmine Roth recommends using a spirit level to decipher the correct placement. A picture ledge is a practical go-to if you want to switch out your frames for seasons and holidays. Don't feel pressure to have your frames in complete unison or look a certain way. Play with different frame sizes and print your pictures in black, white, or other tones. What only matters is if you like it or not, so go hard or go home.