Mike Holmes Shares The Top Renovation Blunder You Should Always Avoid
Mike Holmes is well-versed in all things home renovation. Best known for the television show "Holmes on Homes," which aired on HGTV Canada from 2003 to 2008, he currently stars in "Holmes Family Rescue" with his two children, helping people fix improperly completed construction on their homes. He's a bonafide home renovation reality star, staring in eleven home renovation shows on HGTV Canada and DIY network. He's also judged some HGTV competition shows, "Rock the Block" and "Battle on the Beach."
But outside of television, Mike Holmes is just as passionate about homes. He believes homes should be built better. He told the Chicago Tribune that builders and contractors should go beyond what's seen as the minimum for building codes. Building to satisfy the minimum leads to weak houses that will always be in need of upgrading. But that's not all Mike sees wrong in newly renovated homes. This is the renovation blunder Mike Holmes sees too often and tells all renovators they should avoid.
Ignoring safety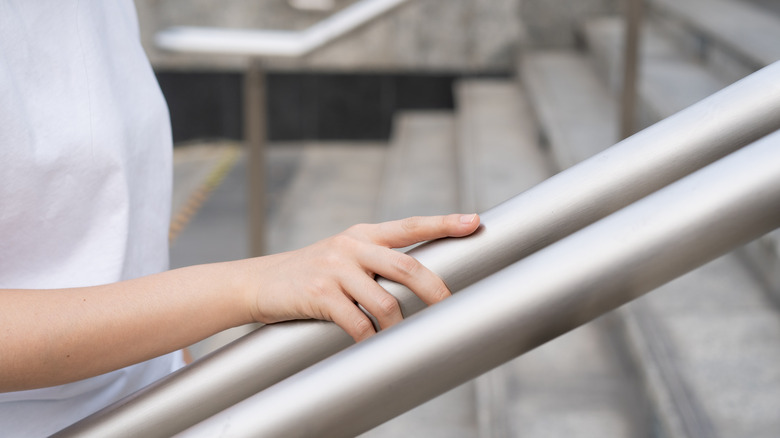 DG FotoStock/Shutterstock
For most homeowners going through a renovation, the aesthetic is the first concern. If they're spending all that money, of course, they want the home to be finished to their taste. But focusing on the aesthetics shouldn't come at the price of ignoring safety codes. Mike Holmes has said he has seen a lot of remodelers changing the structure of the house without really knowing the proper way to do it. And while safety codes vary by state, there are common housing code violations that happen across the board.
U.S. News & World Report says that one common code violation has to do with handrails on steps. They're often missing, at an improper height, not fastened, or don't have the proper gripping surface. Mike Holmes has said that when he inspects houses, proper handrail code is always something he looks for. Other common housing code violations have to do with electrical, mechanical, and plumbing issues. Results from the Common Code Noncompliance Survey Report found that over 60% of homeowners who responded to the survey reported code violations in their new construction homes.
Not hiring the right contractor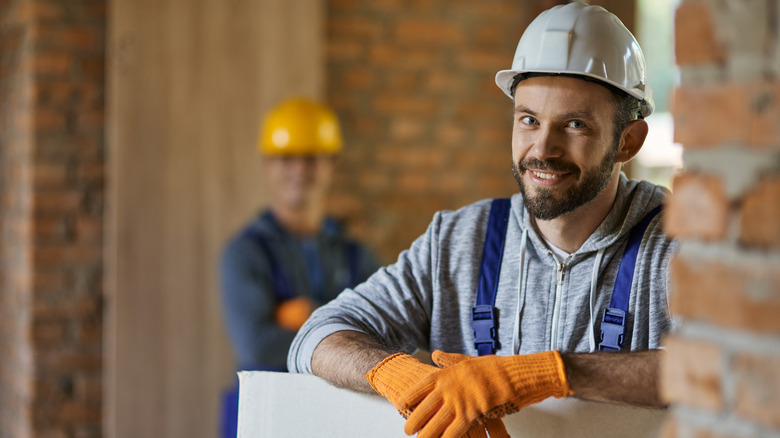 Friends Stock/Shutterstock
Mike Holmes believes that these kinds of safety and code issues when remodeling a new home is due to not finding the right contractor for the job. Jumping into the job can lead to a myriad of issues, including cutting corners on housing codes that could put you and your home in danger. He suggests homeowners shop around for a contractor rather than hiring the first one they speak to.
It's important to check the qualifications of the contractor before hiring them. Home Advisor suggests asking about their work history and their licensure to start. You should be comfortable with the answers they give. And if the contractor is hesitant about or skirting around an answer, it's probably best to go with a different one.
Mike Holmes tells his clients to look for general contractors with relationships with all the trades needed to get the job done. That means plumbers, electricians, engineers, designers, and more. Having all of these reputable people working on your project doesn't only ensure its beauty but also its safety.