Scott McGillivray's Tips For Creating A Profitable Vacation Rental Home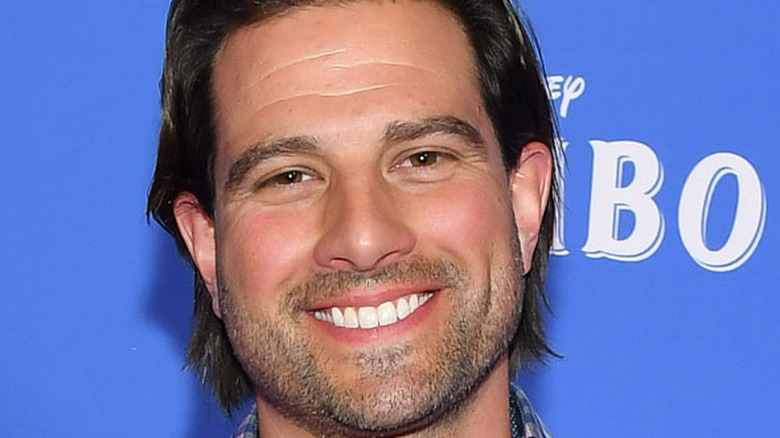 George Pimentel/Getty Images
If you're a fan of HGTV, you've definitely seen Scott McGillvray on your television screen. He's known for being the host of "Income Property" and "Vacation House Rules," home improvement shows with a little bit of a twist. On "Income Property" and "Vacation House Rules," Scott McGillvray didn't only help homeowners renovate their homes; he helped homeowners renovate income properties and gave tips on how to turn the highest profit.
An income property is a type of investment property. For many homeowners, income property is another home or a smaller unit on their main property that's meant to be rented or leased out to help earn an income or offset mortgage payments. Off the show, Scott McGillivray owns more than 20 income properties, all of which he's renovated himself, so he's knowledgeable in the topic. A vacation rental home can be an incredible way to invest and earn a passive income, but only if you know how to do it right. Scott McGillivray shares his top tips for making a profit with a vacation rental.
Create an honest listing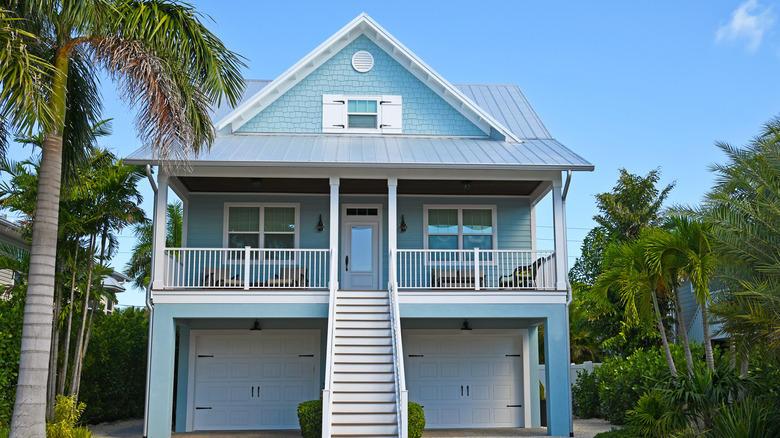 Mark Winfrey/Shutterstock
No one wants to be excited about the home they're renting only to find that in person, it's nothing like what it was portrayed as online. Keep your guests happy right from the moment they see the listing. That means being honest about the price, whether that's per night or per week. Consider how close you are to the water, like the ocean or lake, how close you are to a major city, how many bedrooms there are, the time of year, and how the home is finished.
A good listing will also have a description of the home that accurately portrays the living situation, the location, and the amenities the rental will offer. Zillow agrees with Scott McGillivray and suggests highlighting recent upgrades and unique features but also mentions practical things like parking and utilities. It's also a good idea to mention restrictions like if pets are allowed or HOA regulations.
Lastly, you'll want to include at least ten high-quality photos from around the rental property. Take a photo of every room and around the exterior space. Be sure that your photos aren't unknowingly deceiving potential guests in location or size.
Be a good host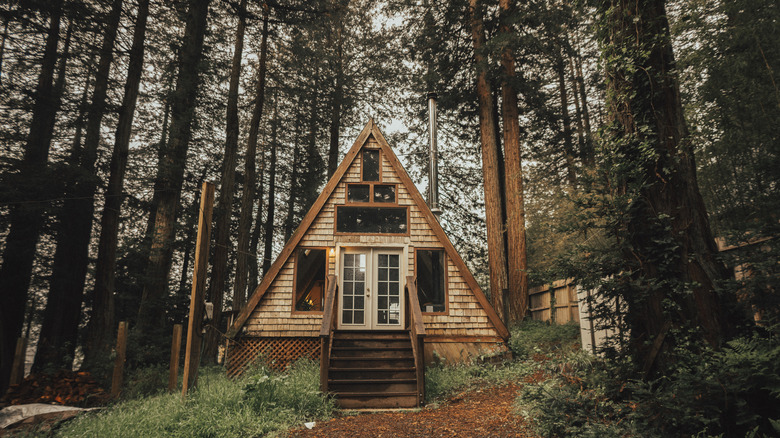 Sean Jorg/Shutterstock
You want to make staying at your vacation home a pleasant experience. On "Vacation House Rules," McGillvray always encourages his clients to leave a welcome gift for the guests. A small basket with items relating to the property's theme is always a welcomed surprise. Consider adding basic necessities like sunscreen, bug spray, or beach towels to the basket. You can also provide some snacks, condiments, and spices to help make grocery shopping easier. Stocking the bathroom with toiletries, linens, and cleaning products will help make this rental property feel like home, says Extra Space.
Another way Scott McGillvray suggests to be good is by giving suggestions to help pre-plan the vacation. Leave a list of nearby attractions, restaurants, or places locals love to visit. You can leave tourist brochures for these nearby attractions or a list that you create of places to check out. These suggestions can help them find some new ideas or show them spots that only locals know. Going above and beyond to be a good host makes guests feel at home, and this can mean better reviews for your property, potentially bringing you more renters for the investment property.