Barbara Corcoran's Best Real Estate Tips To Sell Your House For More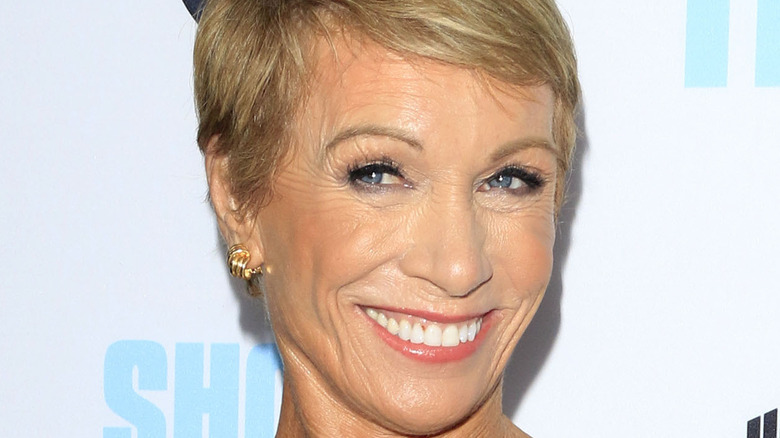 Kathy Hutchins/Shutterstock
You may be familiar with Barbara Corcoran for her role on ABC's "Shark Tank," the long-running reality television program that gives entrepreneurs the opportunity to prove their idea is the next big thing in business. She's a savvy, no-nonsense panelist and investor offering her authority and advice, and, behind the scenes, she's the series' executive producer. Additionally, she's the host of the podcast "Business Unusual with Barbara Corcoran," according to her official website Barbara Corcoran. A $1,000 investment propelled her from job-hopping to founding a small New York City real estate company, a decision that eventually evolved into one of the largest luxury brokerages, the eponymous The Corcoran Group. The Sun reported Corcoran's net worth last year to be in the area of $100 million.
The business of real estate is notoriously fast-paced and can be cut-throat, per Realtor, while bidding wars, legal documentation, and financial jargon add to its complexities; it takes someone sharp and shrewd to navigate successfully. The last couple of years has seen greater volatility, with rising prices and high demand that has outpaced available inventory (via The Fed). Forbes notes that the market in Manhattan, the home base of The Corcoran Group, remains competitive, with activity at an approximate 30% increase over the norm. For those seeking advice on getting the most for their property, an expert the likes of Corcoran would be an absolute go-to (if she had any time available in her packed schedule). Thankfully, she shared her home-selling knowledge via some online tips.
List low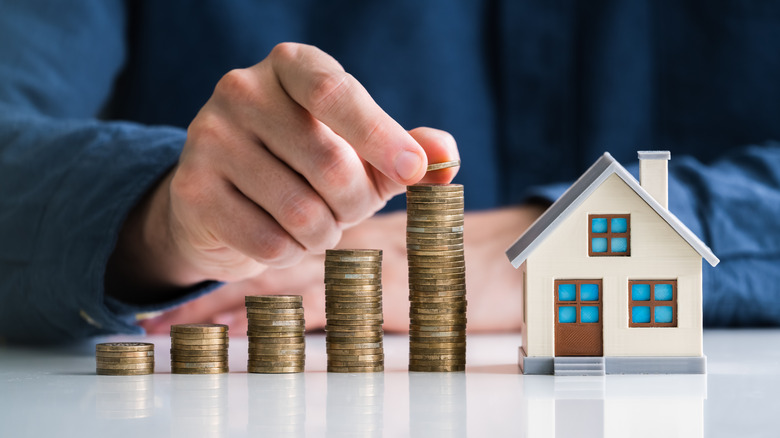 Andrey_Popov/Shutterstock
According to HGTV, Barbara Corcoran believes listing a home too high is a big mistake. Additionally, she relayed that incremental, repeated price-drops are akin to a desperate seller and should be avoided at all costs. They're a red-flag, causing prospective buyers to wonder if something is wrong with the property. Zillow agrees, noting overpricing can cause homes to languish on the market, making buyers nervous. Instead, Corcoran advises sellers enter the market with a listing 15% under that of comparable properties, saying that an underpriced home is irresistible to buyers. It's easy to understand aversion to this advice — no one wants to feel as if their home is being undervalued — but she asserts this playbook results in buyer attention which in turn equates to a quick sale.  
Corcoran feels the market is on a downward slide, relaying it's the worst she's experienced, yet she counsels against waiting for it to get better — you'll just be joining the hordes of other sellers doing the same.
Hire an excellent realtor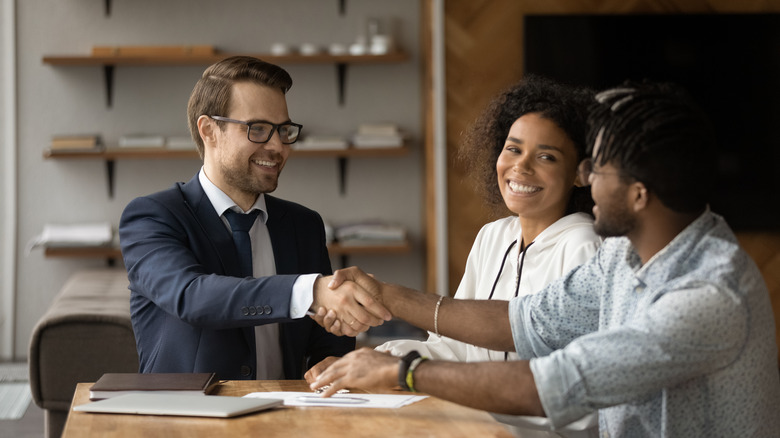 fizkes/Shutterstock
Barbara Corcoran shared that a key to a strong sale is to hire an accomplished realtor — per HGTV, 10% of agents are responsible for 90% of the sales. She recommends asking the manager of a neighborhood brokerage to assign their premier agent to your property; they'll be familiar with competing inventory and comps. It may be tempting to try to sell your home yourself, but The Balance points to a study finding that for-sale-by-owner listings garnered payouts roughly 30% lower than realtor-represented listings, making the usual 5% to 6% commission fee seem reasonable. The outlet explains that a real estate transaction requires knowledge of purchasing agreements and state and federal documents, among others, cautioning that a mistake involving documentation might be more costly than a commission; plus, agents are bound by fiduciary responsibility, meaning they have a legal obligation to prioritize the best interests of their client. Furthermore, you may want a spokesperson experienced in the tactics of negotiation. 
Lastly, Corcoran suggests ensuring your home is in prime condition before listing; according to Moving, you should take care of any minor repairs and set the stage for the interior with curb appeal. The outlet also emphasizes the importance of a clean and organized impression. Corcoran specifies a clutter-free and depersonalized environment — those family photos you cherish could prevent your buyer from imagining their new life in your home.