The Real Reason Lines For NYC Apartment Viewings Are So Long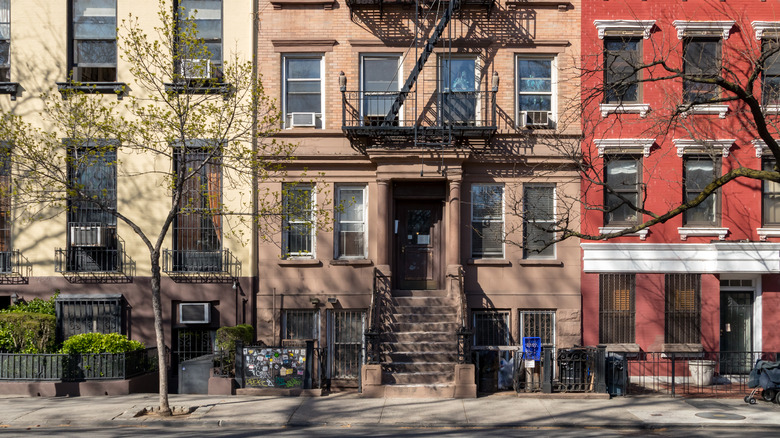 Ryan DeBerardinis/Shutterstock
If you're planning a move to or in the Big Apple anytime soon, you may want to reconsider because the current lines for NYC apartment viewings are out the door ... literally. According to the New York Post, New York City's current rental market is a horrendous nightmare. A large crowd of people apartment hunting recently waited for roughly 90 minutes outside of a street side apartment building to view an 371-square-foot, one-bedroom, third floor apartment in the East Village that is currently going for $2,337.39 — talk about madness — all for an apartment the size of a single-car garage. 
Apartment hunters are finding this ridiculous considering how in today's real estate market this is considered cheap, but the June 12 open house for the less-than-spacious humble abode proved just how valuable it is in a city like New York. In early June, the median rent for an apartment in Manhattan exceeded $4,000 for the first time ever, so it shouldn't be much of a surprise that the 371-square-foot apartment has a value of almost $3k per month.
Are these apartments affordable?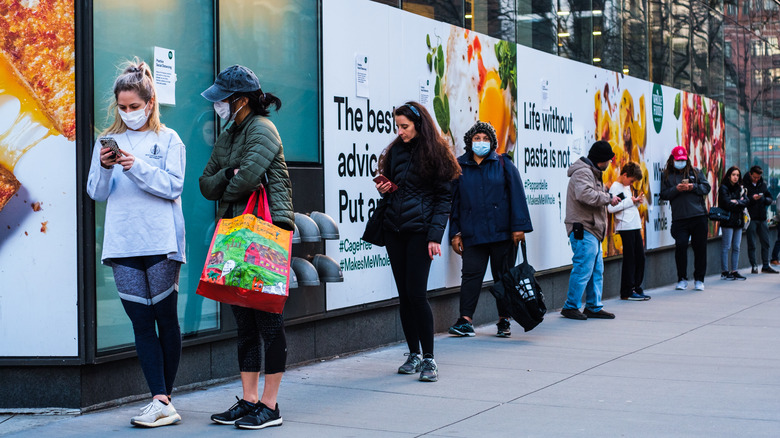 Jennifer M. Mason/Shutterstock
Art director Aidan O'Donoghue spent 75 minutes waiting to see the New York City space, spending 30 minutes outside and 45 minutes waiting in the stairwell. O'Donoghue was underwhelmed by the apartment with its less-than-small kitchen and bathroom, bedroom, and closet — oh, and there's no living room. She described the apartment as the same size as her current kitchen and she doesn't find the space comfortably fitting for anyone who works from home or lives with their partner, according to the New York Post.
It's recommended by finance advisors that NYC residents should earn an annual salary of roughly $90,000 to afford a yearly rent of $27,960, yet the average salary in the Big Apple is $69,182. Potential renters don't seem to be fazed by this because they came ready and prepared to apply right then and there. As a high demand apartment, potential residents were more than willing to pay above the rent to obtain the one-bedroom — which is obviously illegal, but it just goes to show the current state of the rental market.
Is any relief in sight?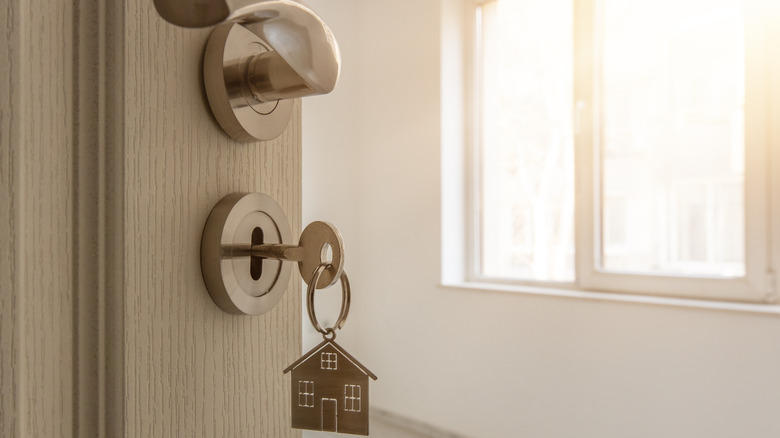 Michael Dechev/Shutterstock
New York City is already a popular city to live in, per NYC Planning. People are moving back into the city post pandemic, combined with incoming college students and people moving on their own for the first time. According to associate broker Seth Coston, young professionals are eager to live in Manhattan now more than ever. The need for roommates is lessening because people want their own space to comfortably live and work. This unfortunately works in the favor of landlords because they are able to bump up the rent by hundreds, even thousands of dollars, as noted by the New York Post.
On her own apartment search, Aidan O'Donoghue has been running into the same issue with landlords. She's been constantly told that she has to be willing to pay more money than initially advertised because bidding wars are becoming normalized more than ever. This is now slowly picking up in other places like Soho, Harlem, and Chelsea, but it's expected that (hopefully) things will calm down a bit once fall arrives.