Candice Olson's Tips For Designing A Living Room The Whole Family Can Enjoy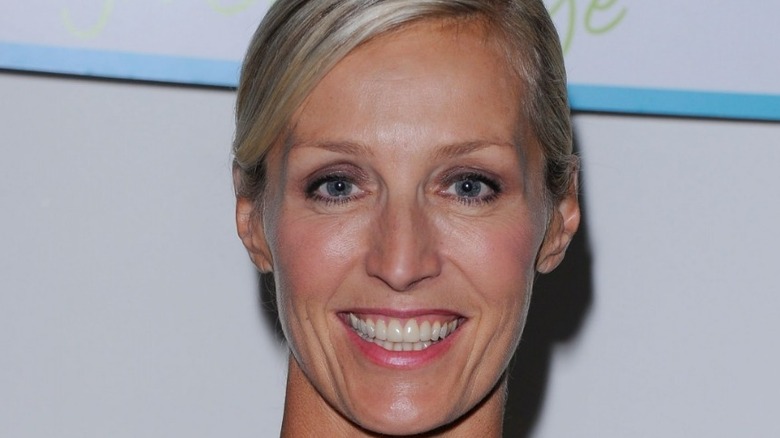 Andrew H. Walker/Getty Images
Candice Olson is one of North America's top interior designers, per HGTV. Her success began long before her first show aired on Canadian television and was later picked up by HGTV, and it continues long after she has stopped producing design shows for the network. Olson has many qualities that contribute to her success, including her authenticity, her creativity and knowledge of design, and her ability to communicate successfully with clients. She is all about bringing high-quality, beautiful design into a space and having it be functional for the way her clients live. 
When it comes to designing a living room that a whole family can enjoy, Olson likes to mix comfort and elegance to create a room that feels both welcoming and luxurious, per HGTV. Olson combines color and pattern along with low-slung upholstered furniture to create a relaxing living environment. On her Facebook page, Olson says that a rug can be the jumping-off point for introducing a new color scheme and helps anchor a group of furniture. 
Light and a little bling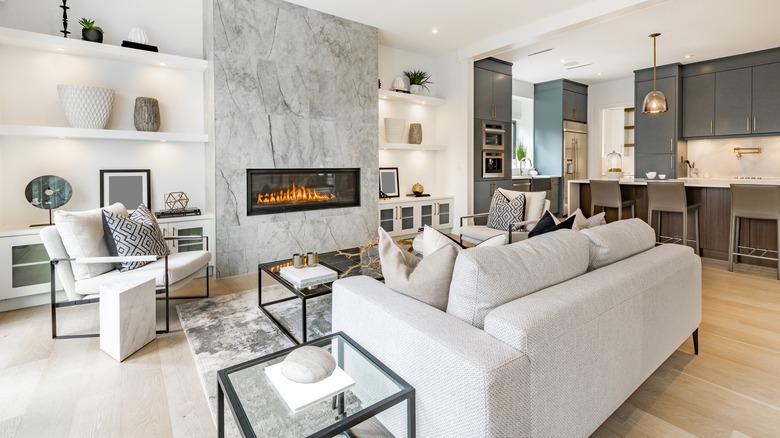 Sheila Say/Shutterstock
Candice Olson's design experience started in commercial design before jumping into home interiors. In an interview she gave with Luxe Interiors + Design, she says her love of lighting comes from learning how to enhance products in the retail world using lighting. One of the ways in which she adds elegance to a living room is by diffusing the natural light with sheer window fabrics and the use of metallic accents in fabrics. While gold and silver tones can elevate the style, stainless steel accents can bring in a contemporary feel, writes HGTV. 
When Olson started her TV show, "Divine Design" in 2001, she said she didn't want to compromise on the quality of the design work she and her team were doing. She felt that they could showcase designs that weren't just about being pretty but also about how a great design can change people's lives.
Multi-purpose living rooms
Breadmaker/Shutterstock
A living room is likely to be used by many members of a household, each with their own taste in style and color. One of the ways in which Candice Olson designs a space to appeal to several people is by using neutral colors and even dividing the room into zones based on how the space will be used, according to HGTV. For example, one area of the living room might be for watching TV, while another area offers good lighting and comfortable seating for reading. 
On her Facebook page, she says she likes to use warm neutrals to create a very approachable, comfortable space. She also adds layers of textures to create interest and combine her clients' design tastes, whether she is creating a rustic vibe using wood blinds, dark woods, natural stone, or lighter colors and whimsical patterns on the walls. Olson says one of the hallmarks of her success is explaining the hallmarks of good design to her clients, so they understand why something evokes the feeling of being beautiful. For example, she said she has spoken about the use of tall baseboard moldings in rooms that have very high ceilings as a way to add balance. In her interview with Luxe Interiors + Design, she says that it adds authenticity when you talk about design and functionality as a profession rather than just saying that you love something.