The Unexpected Way Renters Are Trying To Compete In The Housing Market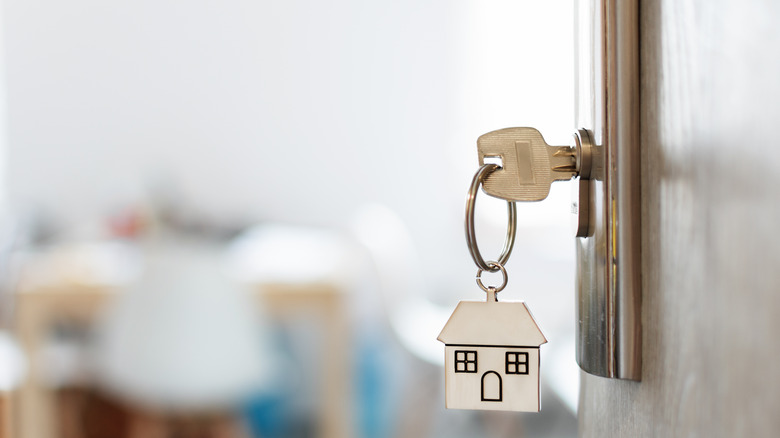 Inna Dodor/Shutterstock
It's no secret that prospective homebuyers are struggling right now to find any home at all, let alone their dream home. Record shortages nationwide of both new and existing single-family homes have been fueling a sense of competition among homebuyers like never before -– and the gap between houses that are needed and houses that are available is widening.
According to Forbes, houses were steadily being built in the U.S up until the financial crisis in 2008. Since then, houses have been being built at a rate of 39% fewer per year than prior to the economic collapse. That, paired with the COVID-19 pandemic driving many people out of large cities into more suburban areas, has contributed to what research by Realtor estimates to be a shortage of 5.24 million homes.
The result of a severe housing shortage is forcing people and families into rental units, overwhelming the rental market as well –- especially since NPR notes that there already aren't enough rental units either. Rising home mortgage rates are also pricing prospective buyers out of the market and forcing them into rental units, exacerbating the shortage even further. So, now not only are homebuyers being forced into bidding wars, but renters are too, it seems.
Offering more to edge out competition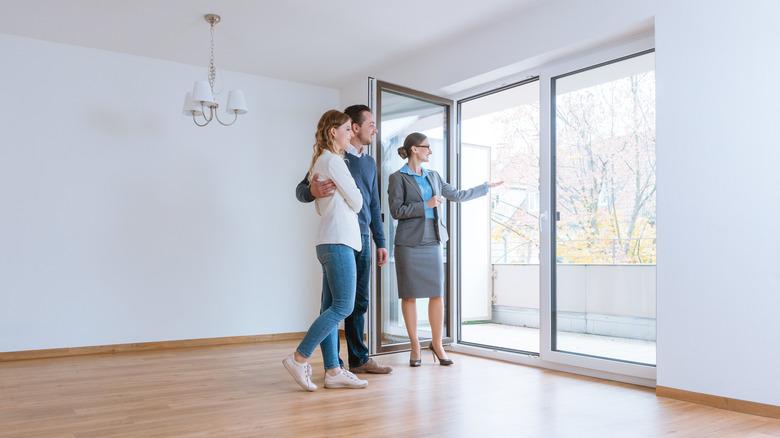 Kzenon/Shutterstock
As the number of available rental units surges to an all-time low -– with market research from RealPage estimating that 97.6% of all rental units are already occupied –- renters are attempting to find ways to get a leg up on the competition. Renters in all parts of the country are commonly losing out on apartments to people offering more money for the unit than what the lease is listed at, and because of this, renters are finding it increasingly difficult to not overstretch their budget just to be able to get into an apartment.
One woman from Chicago shares via NPR that she and her husband grew tired of losing out on rental units, so they decided to offer $150 more for an apartment than what it was listed at -– only to discover that they had still been outbid, causing them to continue their search for a place to live.A man in Port Orange, Florida, also tells NPR that he was forced from his rental unit when his landlord decided to rent it for $800 more per month than what he was currently paying -– far more than what he could afford. After he thought he had secured another apartment elsewhere, he came to find out that someone had offered $200 more than what the unit was listed at, which was also far more than he could afford.
Millennials and low-income families are affected the most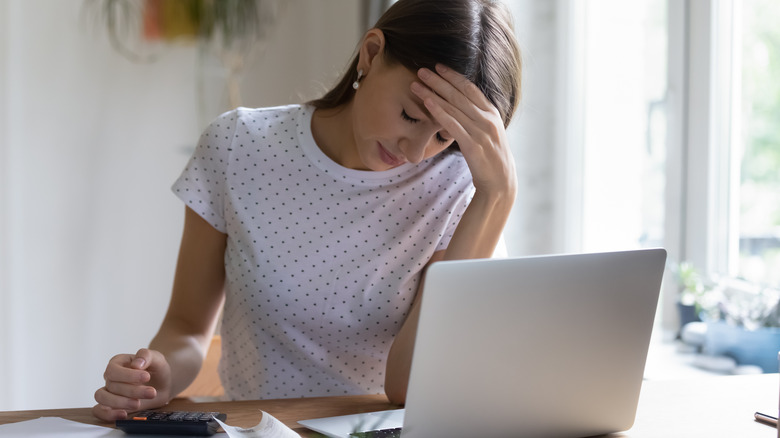 fizkes/Shutterstock
Renters all over the country are finding it not only increasingly difficult to find somewhere to live but also somewhere they can afford. As the vacancy rate of rental units shrinks daily, the average cost for a lease is steadily increasing; with RealPage reporting that the average listing of a new lease has increased 15.2% so far this year alone.
Lower-income people and families who already have a difficult time affording housing are feeling the pressure of the rental shortage the most, as well as millennials in their 20's and 30's who are reaching the age where they are wanting to move out on their own and start their own families, as reported by NPR. The cost of having to pay application fees for so many different rental units only increases the barrier to entry into the rental market for lower-income people and families, who often don't have money saved up for the first month's rent and security deposit that most apartment complexes require, after having been forced to spend all of their earnings on rental application fees.
While most experts agree that there is no quick fix to the housing and rental shortage, Forbes reports that The National Association of Realtors has proposed expanding tax credits and loans for builders who build new homes or renovate existing ones in low-income areas, as well as those who convert abandon infrastructure such as shopping malls into homes and rental units.