Does The Buyer Or Seller Pay For The Escrow Fees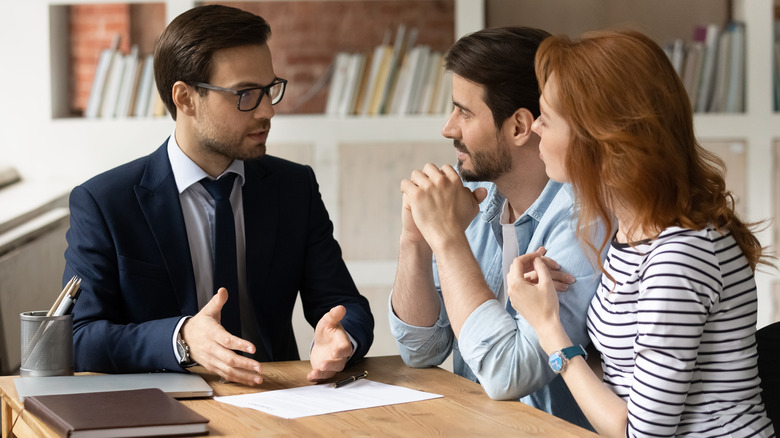 fizkes/Shutterstock
When you begin the process of buying or selling a home, escrow fees are part of the closing costs. These fees go to either the title or escrow company to cover things like paperwork, title closing fees, appraisals, and other charges. By having money in an escrow account, the earnest money you put towards the home is safe –- the money in this protected savings account is guaranteed to go toward the home purchase. Escrow fees are only part of the closing costs, so work closely with your realtor to make sure you budget the right amount.
Escrow fees are often split between the buyer and seller, but there is no rule or law that states who pays escrow or closing costs. American Financing says that home buyers typically pay only about 2% to 5% of total closing costs. Because the payment of these fees is negotiable, it benefits the buyer and seller in different ways to pay the fees, depending on their situation.
When Should the Buyer Cover Escrow Fees?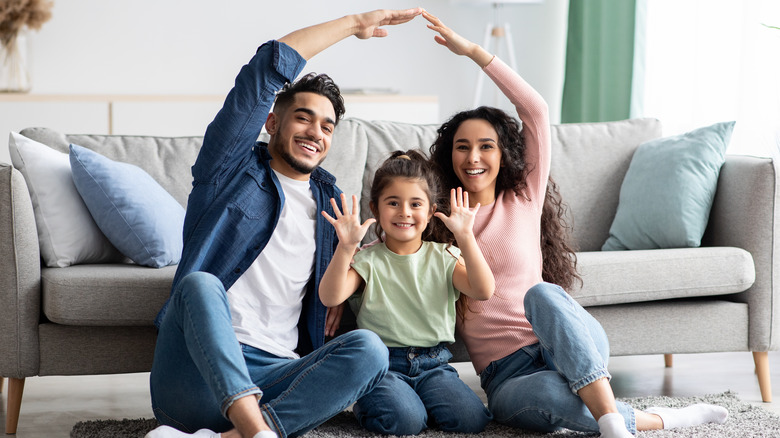 Prostock-studio/Shutterstock
As the home buyer, an escrow account protects your deposit while you wait for the purchase of your new home to be complete, according to Rocket Mortgage. Escrow protects your money if the sale falls through because of unforeseen problems, such as issues during the home inspection. By depositing money in an escrow account instead of giving it directly to the seller, the account holder will refund your money if the sale falls through, whereas the seller may not.
In addition to passing the home inspection, escrow often covers other conditions. According to Home Bay, the home must have a clear title, which means it is free of liens. A lien is money owed by the homebuyer for various reasons, including unpaid taxes. If the home sells with a lien attached, that financial responsibility transfers to the new owner. Also, the home must appraise at the rate agreed upon by the lender. 
When Should the Seller Cover Escrow?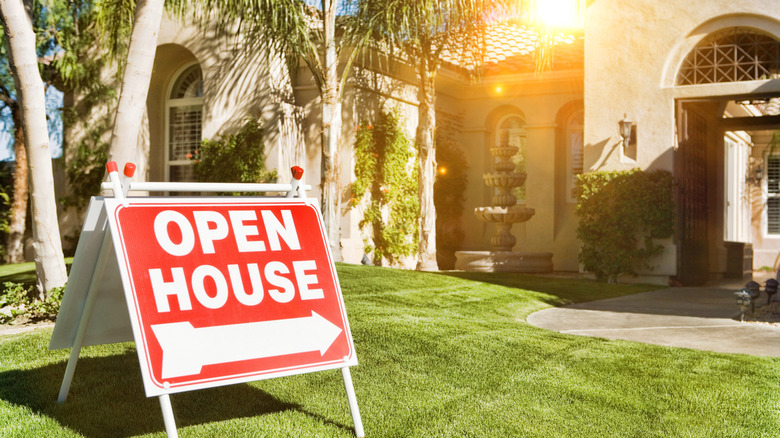 sirtravelalot/Shutterstock
Motivated home sellers may benefit from offering to pay all or part of the closing costs, including escrow, to sell the home more quickly. Although paying all of the closing costs yourself reduces the overall price you receive from your home, it can be beneficial.
If you are facing a relocation at work, health issues, or other pressing deadlines that require you to sell your home quickly, consider offering to pay all closing costs. This is a huge incentive that will entice buyers looking to save money overall or just looking to save on the cost of a home purchase upfront, according to Credit.com. When escrow costs are covered by the seller, realtors will also be more motivated to show your home because they know this benefit will go directly to home buyers. Covering escrow and closing costs while selling your home will ensure it gets the attention of realtors and therefore more home buyers.