This TikTok Hack Will Help Get Your Board Game Collection Under Control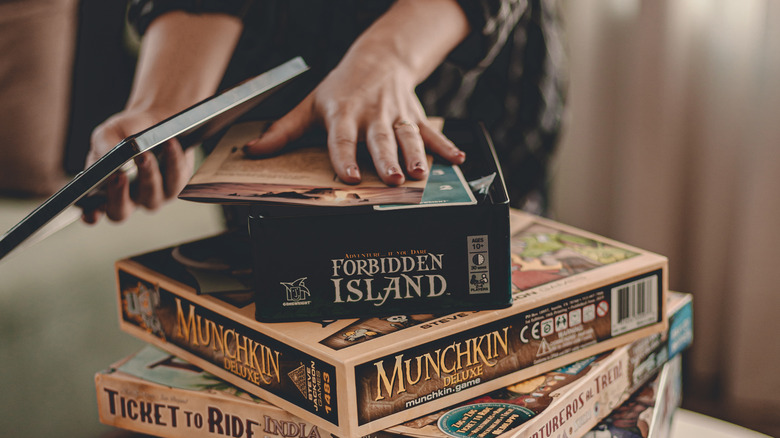 Regina Foster/Shutterstock
TikTok has a hack for anything and everything, and if you love all things organization, this might be a new hack for you. Many hacks for many things go viral on TikTok every day, and this one video is no different. If you're a self-proclaimed board game lover, it's inevitable that as the years go by, your board games boxes will age, but a new hack on TikTok has gone viral that can easily fix this. If you can't get enough of TikTok and its endless hacks for all things home improvement, then this is a unique storage hack you want to get into.
The new hack demonstrated in the viral video on TikTok offers viewers a new unique way of storing their home board games to save shelf space and storage room. It's such an easy way to keep your board games together; you'll wonder why you have never tried this hack before. Ditch the board game boxes and get into this easy, effective, and cheap hack ASAP. Get organized or go home!
Your board game collection has never looked better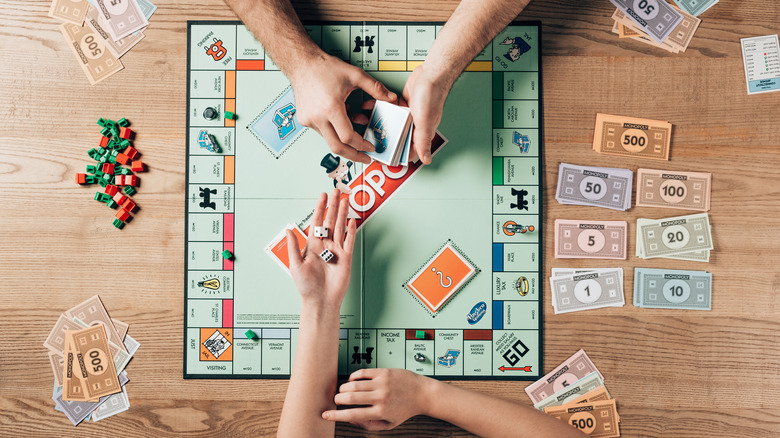 LightField Studios/Shutterstock
The viral video shows TikTok user @livecomposed showing off her organized basket of vinyl mesh storage zipper pouches holding her formerly boxed board games. In the same video, she shows another shelf of clear translucent multipurpose bins for bigger games that won't fit in a small pouch. She keeps the games in order by labeling each pouch and bin accordingly. The 19-second video clip accumulated over 26K likes and was shared over 2,500 times. This hack is perfect for saving space and organization, not to mention it's aesthetically pleasing and decor friendly. With new and improved storage for your board game collection, Kids Activities recommends always putting away your game pieces in an orderly fashion to avoid losing them.
You'll never have to worry about missing game pieces or an aging, old box barely holding the pieces together unless you're attached to your box. Never worry about keeping your board games in organized order ever again. Not only is it perfect for home organization, but you can use the hack for classrooms, offices, and more. Many other TikTok users expressed their excitement for this hack and couldn't wait to try it. All storage items included in the video can be found on Amazon or at your nearest Container Store.