The Return Policy For Home Goods At Target, Explained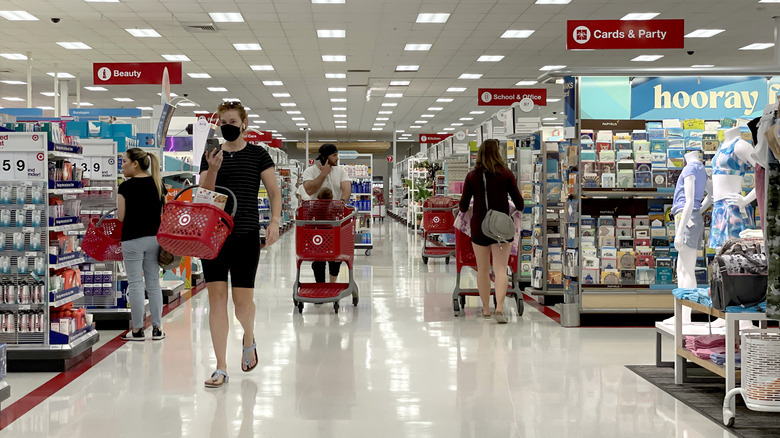 Justin Sullivan/Getty Images
For many home aficionados, Target is one of their favorite stores. With affordable prices and stylish furnishings and decor, it's no wonder many people flock to these stores. Whether you're furnishing your entire home or a room needs a quick refresh, you can likely find some stylish pieces for your home shopping at Target. Plus, there's more to this store than just great prices and stylish decor options.
The store also has a great return policy that helps make buyers feel secure in their purchases, especially the ones they're not sure about. Retail Me Not calls Target's return policy exceptional, especially for Target branded items. The return policy speaks to the store's confidence in the quality of its products. So shoppers can rest assured that they're getting furniture, decor, and other home goods that will last. And if it doesn't -– or they simply don't like it -– customers can enjoy an easy return or exchange.
Return without a receipt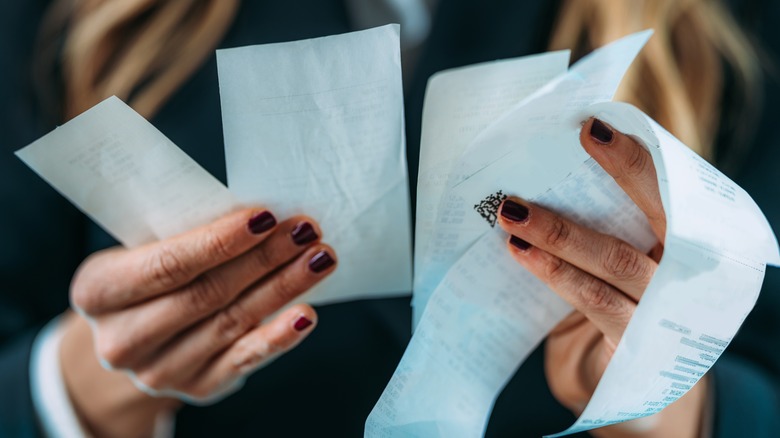 Microgen/Shutterstock
After leaving the store, where does your receipt go? Some people hold onto them to keep track of their finances. But with the rise of mobile and online banking, paper receipts have gone by the wayside. It used to be that without a receipt, you couldn't make a return at any store. So holding onto those slips of paper was absolutely necessary. At Target, that's not so. Without a receipt, the store can still accept returns within a year of the purchase, but there are a few caveats.
If you have a Target account, you don't need receipts at all, says The Krazy Coupon Lady. Your account will save all necessary information, and you can initiate a return from the Target app. If you pay with a major credit card or a Target RedCard, Target can look up the purchase history to see the proof of purchase and refund your card. According to Target, RedCard purchases have an extra 30 days to be returned.
In some instances, you want to be careful about returning items without a receipt. If you don't have proof of purchase like a receipt, return barcode, or packing slip, when you return the items, you'll receive the funds on a merchandise card. But you can only return up to $100 worth during a year-long period. They keep track of this by scanning your ID.
Easy return options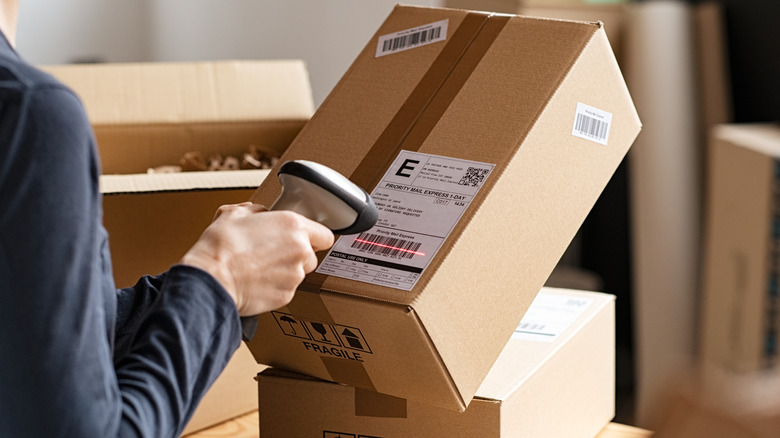 Rido/Shutterstock
Target also makes it easy for customers to return items by providing a few places to return items. Per Target, you can return at the store or by mail if you purchased something online. When returning by mail, customers will receive free shipping and a prepaid return mailing label. After initiating the return, simply mail the item back, and the company when notify you that they received the item and when you can expect a refund. 
Be sure to check the details because some items can only be returned in-store, not mailed back to the company. If you purchased items online, you can return them at a Target store, according to Printable Coupons and Deals. You can find the receipt online and print it from your target account.
For Target branded items, the customer will receive a full refund or an item exchange within that one-year window. All other items have a 90-day return window after the purchase date for unopened and new-condition home items. If you used a coupon with your purchase, you'll be refunded the purchase price minus the coupon. Larger items like furniture can qualify for a return pickup. You can call guest services, and they will determine if your item is eligible for pickup.