Lara Spencer's Best Tip For Turning Your Old Items Into Profit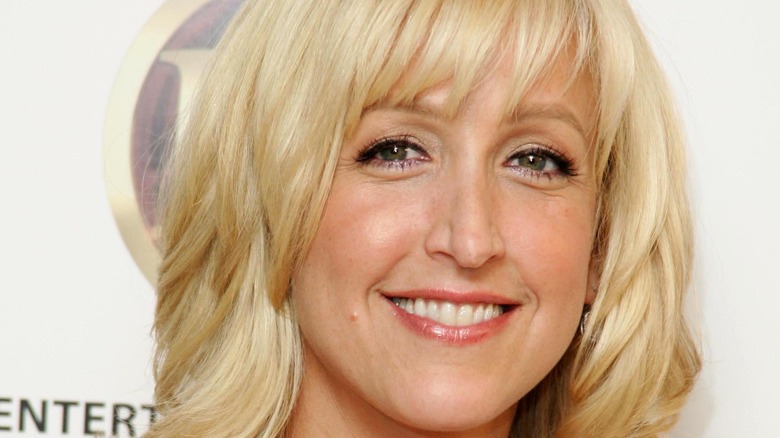 s_bukley/Shutterstock
Imagine finding treasure in your own home! Makes your heart beat a little faster, doesn't it! HGTV's Lara Spencer, host and executive producer of "Everything But the House," shares her best tip when she says to start by finding a local appraisal to look at your items. Many people have attics or basements that are full of items they no longer use. It could be they're living in their childhood home that already had belongings in it from a previous generation or the things they've accumulated all on their own. Without the expertise of an appraiser, it's difficult to know what has value and what does not. 
Spencer says you can find appraisers who will come to your house, or if you have a small item, you can bring it in to be appraised. Money adds that you can find an appraiser by reaching out to one of the major appraiser organizations, such as the American Society of Appraisers. You can also go online and search for reputable auction houses and online appraisers. 
Declutter and raise some cash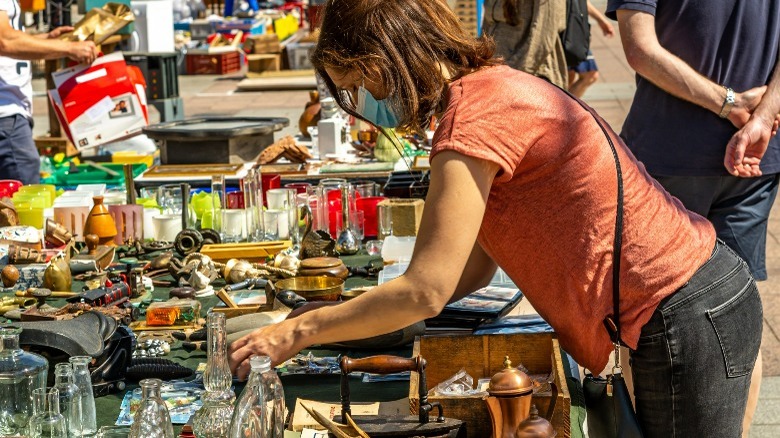 LeonHansenPhoto/Shutterstock
One of Lara Spencer's important tips is that not everything has to be vintage or antique to have value. Her goal is to help people make money by selling things that are cluttering their homes, basements, and garages. In an interview with Good Morning America, Spencer said to look for items in your house that have relevance to a particular time of year, like outdoor items when the weather starts to warm up. Other items that have resale value are those that are not related to a particular size, like sunglasses or pocketbooks, or things that were the most popular trending items of a particular decade, like Pokeman cards. 
Some online sites specialize in helping you sell different categories of items, says Family Handyman, such as clothes or tech items. With some online options, you deal directly with the buyer, and with others, the online vendor will buy directly from you and then sell your things to their buyers.
How to get your stuff sold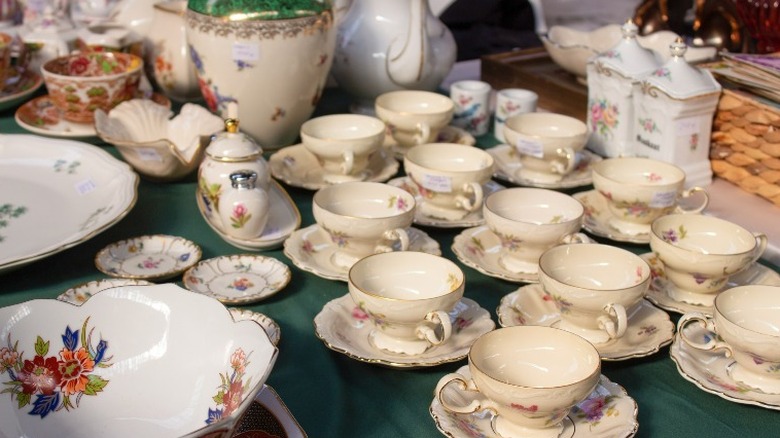 Iryna Mylinska/Shutterstock
Turning clutter into cash requires a certain amount of time and energy. Yard sales, as we know, are not only dependent on weather but also depend on your location and how much traffic you get past your home. If you're considering an online site, JungleScout recommends doing a little research first to see what similar items have sold for. Different online sites charge sellers fees and usually shipping fees, too. If you are selling locally on Facebook marketplace, there are no fees, says JungleScout. 
You can also check out Spencer's website to see what kind of items are popular and what people bid on them. They also offer free appraisals, and you can sell your items through their site, which works on a commission fee. Whatever method you choose, walk through your house with a fresh eye, and think about how good it will feel to turn the things you don't use into money!