List Your Home On This Day To Sell It For Over The Asking Price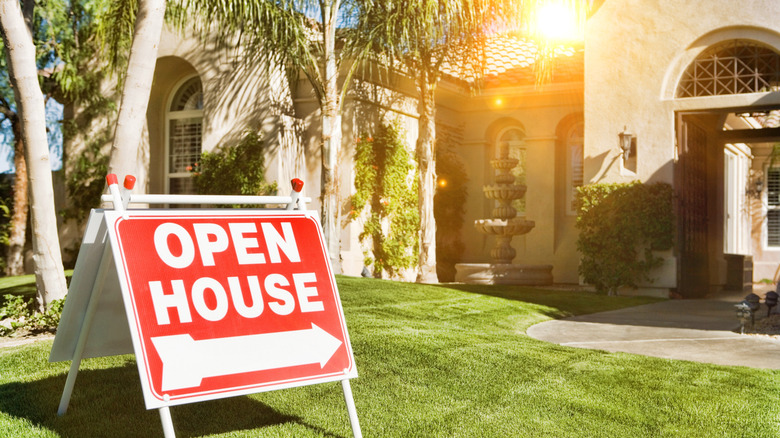 sirtravelalot/Shutterstock
Selling your home can feel like a stressful, never-ending task to complete, especially if it's your first time doing it. There's an endless list of things you need to get done before the process really starts, and it can easily become a dreadful nightmare without the proper knowledge or guidance. As a homeowner, there is an abundance of things you need to know, and one of those facts includes the best time of the year to sell your house.
It actually gets more specific than that; more so, there's a specific day of the week when it's best to list it on the market, according to Zillow. This is one of the most crucial pieces of information you need to know to get the most out of this process, and if you're thinking about or planning on listing your home any time soon, you've come to the right place. So do yourself a favor and sell your home sooner than later by listing it on this grand day of the week.
A good weekday is the perfect listing day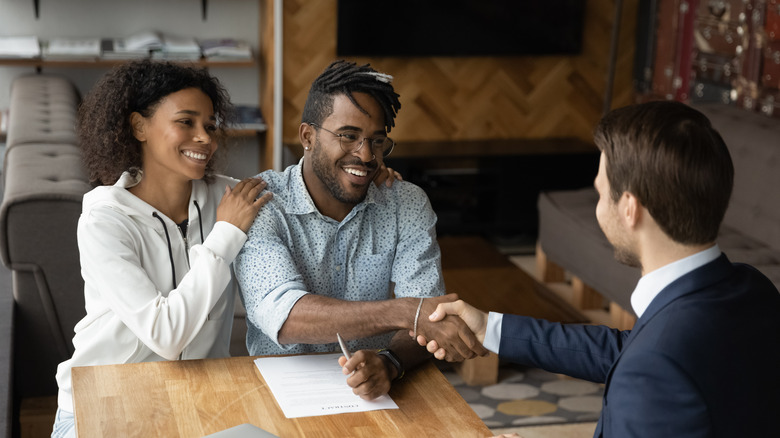 fizkes/Shutterstock
Listing your house on a Thursday is your very best bet for increasing the likelihood of your property selling faster and for a bigger profit. According to Zillow, homes generally sell faster on Thursday than any other day of the week. Sunday-listed residences generally stay on the market longer than Thursday-listed homes. According to Zillow, prior research has confirmed that houses listed on Thursdays are more likely to be sold over the asking price, while homes listed on both weekend days have a 1.3% less likely chance to get the same treatment.
According to Real Trends, Saturday and Monday are slightly better, generally taking a full week longer than homes listed on Thursdays. However, they recommend listing your property on Wednesday or Thursday. Real Trends emphasizes the importance of timing strategy: Putting your home on the market on a Thursday gives potential buyers time to plan tour schedules over the weekend. If you find that your house has been sitting on the market for well over a week with no potential buyers or interests, this may be a sign you need to lower your asking price.
The month also matters more than you think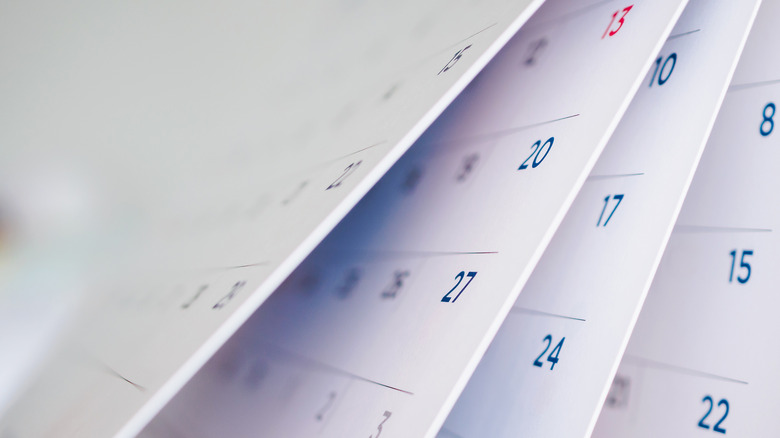 Kwangmoozaa/Shutterstock
During the year, some months are better than others for maximizing most of your profit. For example, according to Home Bay, the best time to list your house in the United States is in March if you're trying to sell it as soon as possible. Otherwise, July is your best option for getting the most profit for it. Once upon a time, May was the best month to sell a home, but once 2019 hit, that changed. According to Home Bay, listed homes sold fast between March 11 and 18.
If you're planning on selling your property, Zillow recommends listing it in March, but if that's not a realistic route to take, try not to do it later than Labor Day. If your goal is to sell more than the original asking price, the week of April 22 is your best bet. It's a great idea to list your house on the market before September before kids start the school year. After September, the market slows down drastically. As per Zillow, you should also keep in mind the real estate market circumstances in your area.