Erin Napier Offers Some Advice For Painting Your Home's Exterior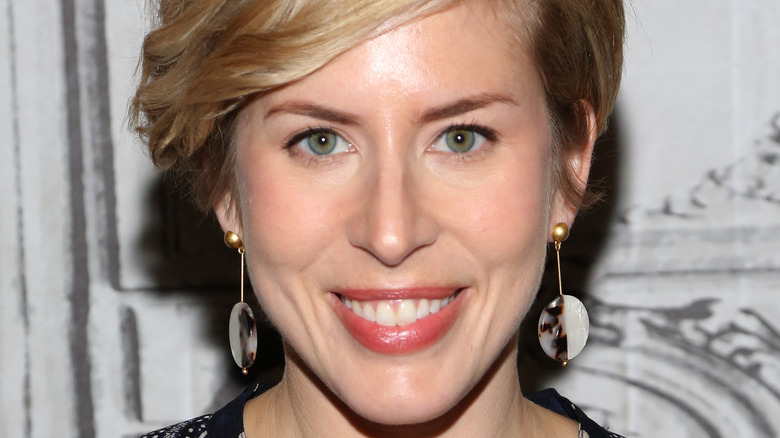 Manny Carabel/Getty Images
It's no secret that after a decade or longer of living in your house, your home's exterior paint fades and starts to chip away over time. You want to do something about it but feel stuck regarding the direction you should take for colors, and you're not alone. In fact, according to Paper Moon Painting, for most people wanting a new exterior paint job, choosing one color, let alone multiple, is the most frightening part of it all. Everyone has to start somewhere, so if you're looking to do something about it, Erin Napier has some valuable advice you should consider before picking up a paintbrush.
HGTV's Erin Napier is known for all things home renovation, and if anyone knows what's what, it's the "Home Town" reality star. Whether you're an avid DIYer or used to hiring a professional, everyone knows that remodeling your home is far from an easy task. Still, the job will get done with the proper guidance and advice from the home renovation guru herself. She has the best tip for a beautiful new home paint job, and you don't want to miss out on this helpful hack. Give your home exterior the long overdue paint job it desperately needs. You'll wonder why you didn't do it any sooner.
Play with your paint colors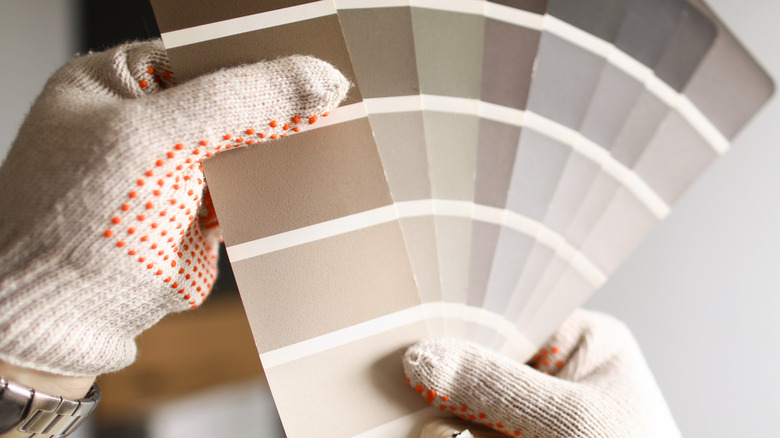 megaflopp/Shutterstock
Erin Napier has the one painting tip that may have never crossed your mind: swatch first. You must take the opportunity to swatch a number of colors on the house first before narrowing it down and committing to one color for the job. You want to know what you're working with, and swatching can help you visualize the space, per Ireland's Finest Painting Company. This permanent color will be painted on your home, so you want to love it, which is why taking this step is vital. 
Choosing a paint color for the exterior of your house should be a process. If you choose one color without being able to see what it looks like first or without comparing it to other colors, you may not like it as much as you thought once the job is finished. It would help if you had color samples to see the shades in different lighting; you should also consult an expert your can trust. Lastly, try to view the outside of your home as if you were a stranger seeing it for the first time.