Jasmine Roth's Savvy Ideas For Creating The Ideal Home Office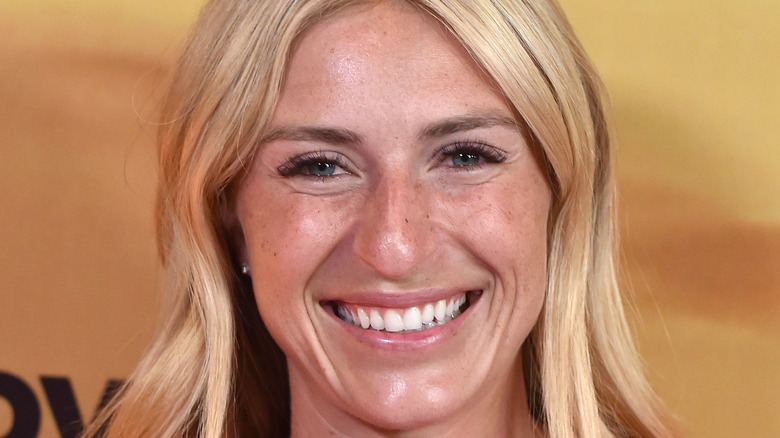 DFree/Shutterstock
One of the many impacts of the recent pandemic has been the change to working from home for millions of employees, which according to the U.S. Bureau of Labor Statistics, currently represents 7.7% of the U.S. workforce. HGTV host and designer Jasmine Roth is one of those people, according to Cheat Sheet, who had to create a workspace where none existed. Like many others, she was also adjusting to the changes in her family as she and her husband welcomed their first child in April 2020, writes People. As Roth went through this adjustment period, she also had to figure out how to set up a space that would be functional and still enable her to be creative. 
Finding that space has been a challenge for everyone working from home, whether it was because of the confines of the space, not having the right equipment, or finding a quiet place that would be free from noise and interruptions. While there is a lot of discussion on whether the "work-from-home" option will continue, here are some savvy ideas from Roth for creating the ideal home office.
Make your work space personal and comfortable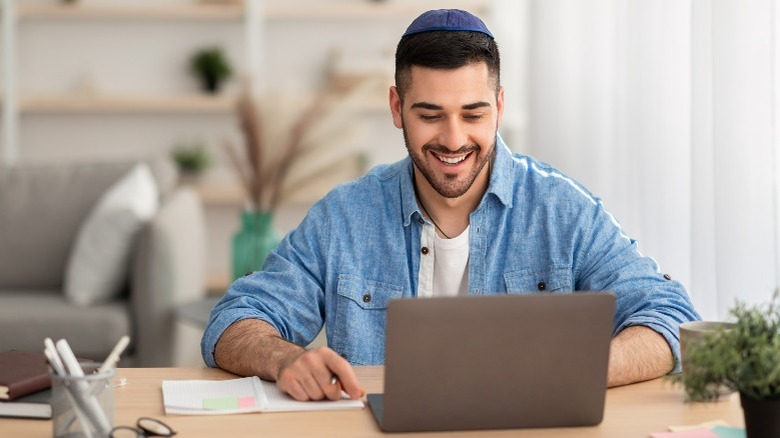 Prostock-studio/Shutterstock
One of the ways in which Jasmine Roth adapted her home was by setting up a space that had all of the equipment and supplies she needed, per Cheat Sheet. Some of this may be just basic office equipment to do your job, while other items are specific to preventing strain and body aches that could come from working on a couch or at a dining room table. Writer Jordan Nottrodt of Too Many Adaptors suggests six basic items that can boost your productivity, which include noise-canceling headphones. Many companies are jumping in to help by subsidizing their employees' purchases of necessary equipment like sit-stand desks and ergonomic office chairs, per CNBC.
Roth agrees that having a place for your files and things like a printer are key to being productive. No one wants to have to constantly scramble around for the items that used to be stored in your company workspace and now are scattered all over the house. 
Do's and don'ts from Jasmine Roth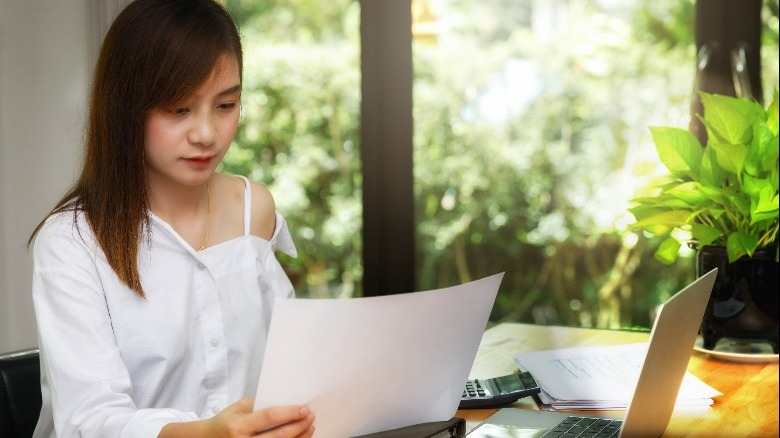 KorArkaR/Shutterstock
We tend to forget that in company office buildings, there is plenty of strong overhead lighting. Jasmine Roth reminds us to add good task lighting for our office space at home, per Cheat Sheet. While this can be accomplished with a desk lamp or standing light fixture, Roth recommends placing your desk near a window, if possible. Natural light helps us feel energized, more productive, and actually generates better health, according to New Day Office. Roth adds that having her desk near a window also helps with her creativity, so she can glance outside as opposed to just facing a wall. 
Although Roth's work has her traveling a lot, she still values having plants in her workspace. In her case, the plants aren't real, but even fake greenery can make a positive impression on people, explains Science Daily. So, don't worry if you don't have a green thumb! There are easy-to-care-for plants that can be put in containers on your work table or on the floor. Or, follow Roth's idea and just remember to dust the leaves once in a while!