Jasmine Roth's Easy And Cheap Patio Addition You'll Want To Copy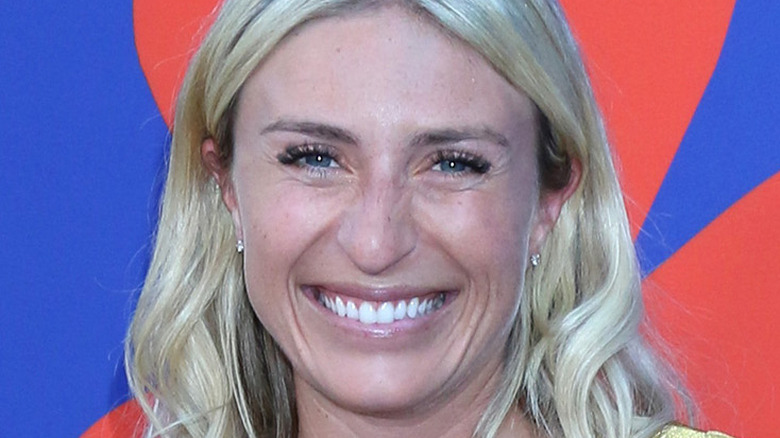 Kathy Hutchins/Shutterstock
HGTV's Jasmine Roth is back with yet another home renovation, and this time around, she's remodeling her mother's lovely California condo for the ultimate home upgrade, according to HGTV. Talk about daughter of the year! One of the best parts of the condo is a cozy back patio, and with a few changes, Roth gives her mom a new and improved outdoor back patio of her dreams, and she shares all of the juicy details on HGTV's Tik Tok page. With a few simple decor upgrades, the "Hidden Potential" host creates an outdoor beach vibe right from the comfort of her mom's patio, and you don't want to miss out on her easy and effective cost-friendly flooring tip that will make this outdoor renovation feel like a breeze. If there's one thing that Jasmine Roth does well, it's executing a home renovation, and with these classic hacks, you'll be able to do the same.
Renovating has never been so easy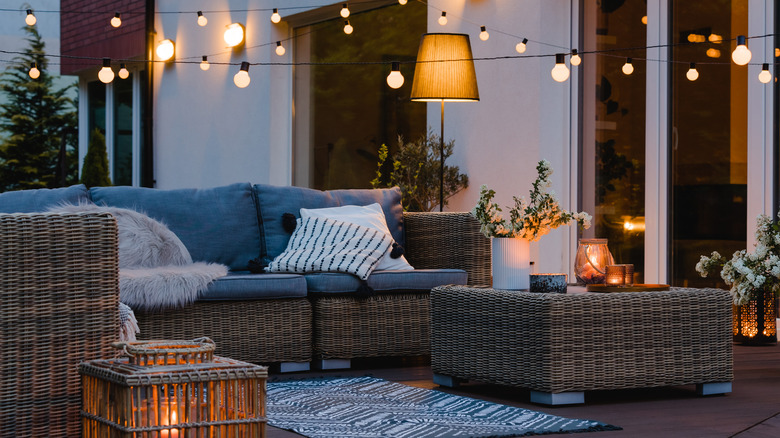 Photographee.eu/Shutterstock
Although the California condo comes with a beautiful outdoor space, it had been used as a storage unit before the renovation, but Roth was ready to declutter the space, clean it out, and get to work. To match the inside of the house, Roth decided to create a Californian cozy, beachy vibe. She installed removable wood flooring: click-in tiles, according to HGTV. Click-in tiles are the trick because they're extremely easy to install, and if you're an avid DIY-er, this is the perfect home project for you. Roth went with smooth, dark wood tone tiles, installing them over the original concrete flooring.
When it comes to interior designing, don't just go for what looks good. Outdoor furniture and decor are important to keep in mind because you want to get things that serve a purpose and match the ambiance and look you're going for. The flooring went from simple and bland concrete to a chic wood flooring that completely transformed the space. It was easy to install, and you'll save a bunch of money. Not to mention, you can easily switch it out if you want to change it up as the seasons change.