Dream Home Makeover Stresses Following This Rule When Decorating Your Home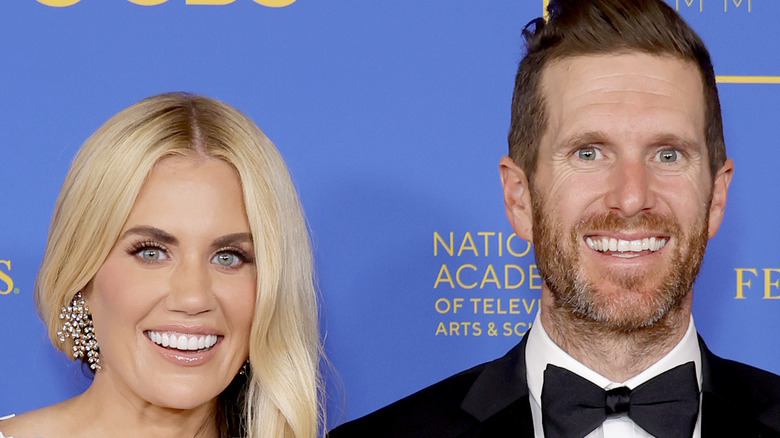 Frazer Harrison/Getty Images
Netflix's favorite home improvement couple, Syd and Shea McGee have all the knowledge and need-to-knows when it comes to decorating a home, and if you're looking for inspirational tips and tricks to get the job done, you've come to the right place. In the season three episode, the "Dream Home Makeover" reality stars help small business owner Mary Daniels remodel her Salt Lake City home that burned down early in the year. In her community, Daniels is known for helping the homeless and donating to causes (via IMDb).
Daniels owns a thrift shop and uses it to help those in need. She inherited the home from a friend she took care of for 12 years, according to Realtor.com, and just when she was getting ready to move in, it burned down. Since then, the home has been rebuilt. If there's anyone who knows the ups and downs that come with redesigning your home and adding in some decor, it's these two, and luckily they have some helpful advice to share. Decorating your home has never been so easy.
Match, don't mimic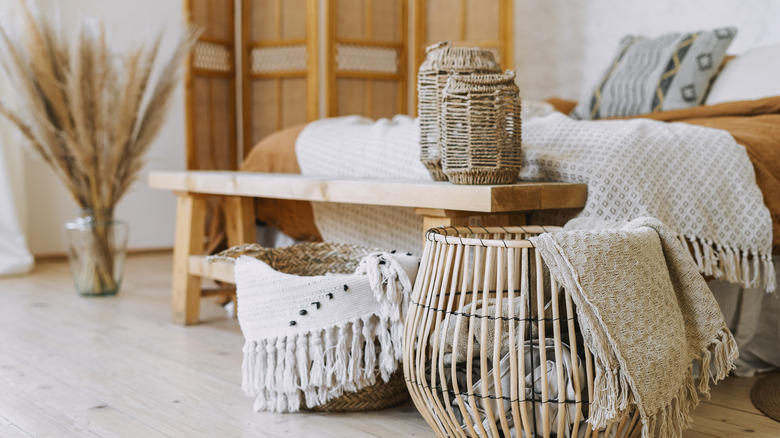 brizmaker/Shutterstock
Because of the work Daniels had done in her community, Syd and Shea call in a few favors to give her the home of her dreams without having to keep a budget in mind. When it comes to decorating your home, the more open your space is, the better because it'll be much easier to put elements together. For the dining room area, Shea goes with a light wood tone table and matching cabinet with glass doors made of matching wood. It's important to keep in mind that everything in the room does not have to go together completely, but keeping at least one to two materials in unison is the way to go, according to Realtor.com.
Make accessories and your decor style a priority; soft touches are required because your home is a representation of your personality. People tend to think about what accessories they want in a space after furniture placement, and this is a mistake you want to avoid. According to Shea, decor and accessories are just as important as furniture, maybe even more. Having decor and accessories that connect is key to designing a space that looks and feels good.