The State With Two Of The Hottest Real Estate Markets Isn't What You'd Expect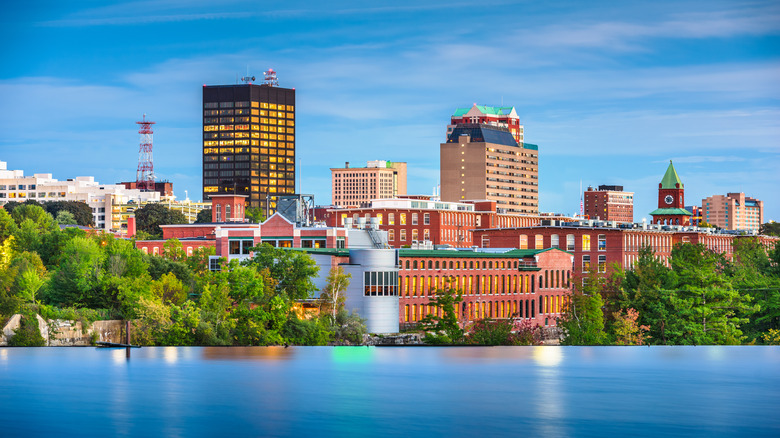 Sean Pavone/Shutterstock
Granted statehood in 1788, New Hampshire was among the first 13 colonies. This state, which is also known as the Mother of Rivers, has 221 towns, two of which placed in the top 10 of Realtor's hottest market list. In June 2022, Concord captured first place in this competition, a title stolen from its neighbor, Manchester, which had maintained the number one position for most of the previous year.
So, what makes New Hampshire so special that it touts two of the hottest markets in the United States right now? Some would say the beauty of its towns is attractive to buyers, while others may claim that the state's official motto, "Live Free or Die," is appealing. Not only are people within The Granite State moving to these hot towns, but those who previously called larger areas like California and Texas home are rushing to purchase property in this small state.
Attractions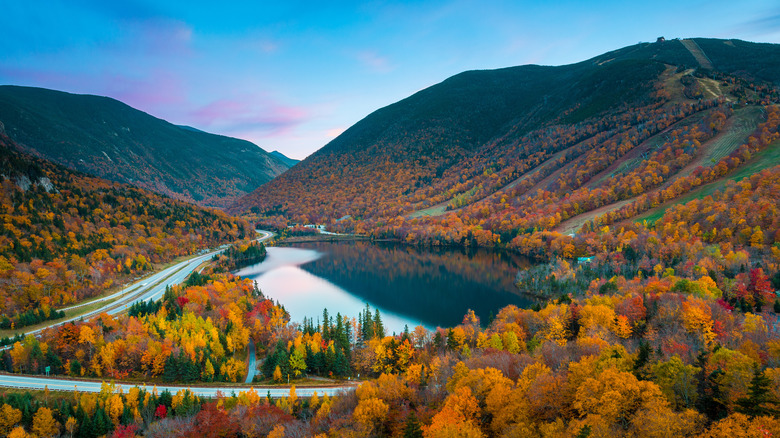 Winston Tan/Shutterstock
Part of the reason people want to relocate to New Hampshire is its overall ranking of fourth place among the best places to live, according to U.S. News & World Report. The Granite State is ranked No. 1 for Crime and Corrections and No. 2 for its Natural Environment. Other areas in which New Hampshire excels include health care access, grade school education, and economic opportunity. With so many high rankings in vital areas of life, it's no wonder two of this state's towns are on the hottest markets list.
Beyond the rankings, people also love the fact that New Hampshire has no state income tax or sales tax. For people moving from more expensive areas, that is even more money in their pockets. Aside from the extra money, which is enough motivation by itself, there is close access to a variety of desirable experiences. Boston is only about an hour away if you love big cities, but if nature is more your speed, you are equally close to mountains and the sea. There is truly something for everyone in New Hampshire.