Unique Mirrors To Fill Up The Empty Space On Your Walls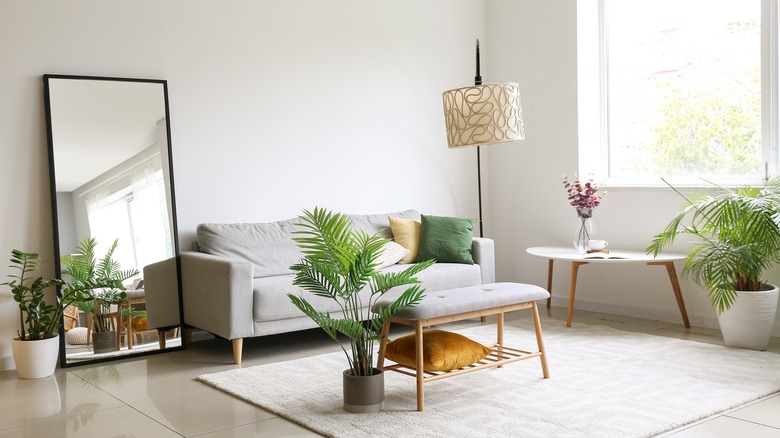 Pixel-Shot/Shutterstock
Adding unique mirrors to different parts of your home adds new life to it. The magic of mirrors is that they can make a room appear and feel much more spacious than it is. When it comes to incorporating mirrors into your decor, match them to your style and home's theme — even if you're starting from scratch, having a theme in mind will make it that much easier to incorporate mirrors.
Mirror City explains that, when it comes to mirror placement, you want to be intentional about it. Mirrors create a statement, and it's important to have a purpose for why you're placing a mirror in a certain location, whether it's your living room, bedroom, or home office.
Using mirrors to fill up a wall will open up the space, make it feel less cluttered, and add new energy to the room. Not to mention, mirrors come in a variety of frames, shapes, sizes, and designs, so you have endless options to choose from. Find some inspiration from these twenty uniquely distinct mirrors that will transform the walls of your home.
Black and sleek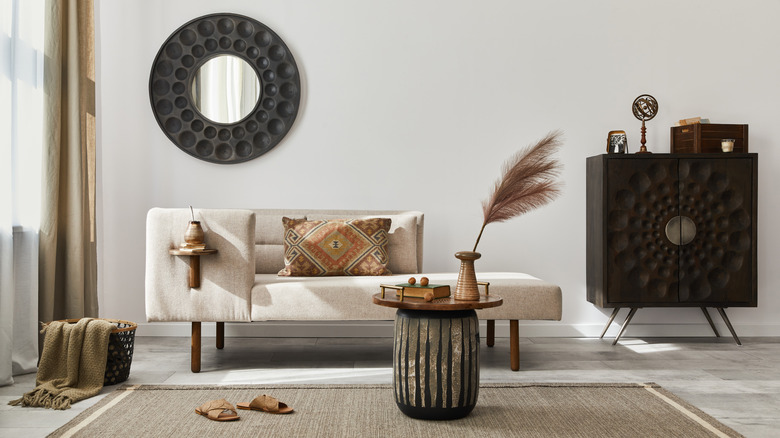 Followtheflow/Shutterstock
This circular mirror is black and simple yet it transforms the wall completely with its presence. It's a modern mirror with a sleekness that matches the aesthetic of the room as well as the other furniture items.
Placement is key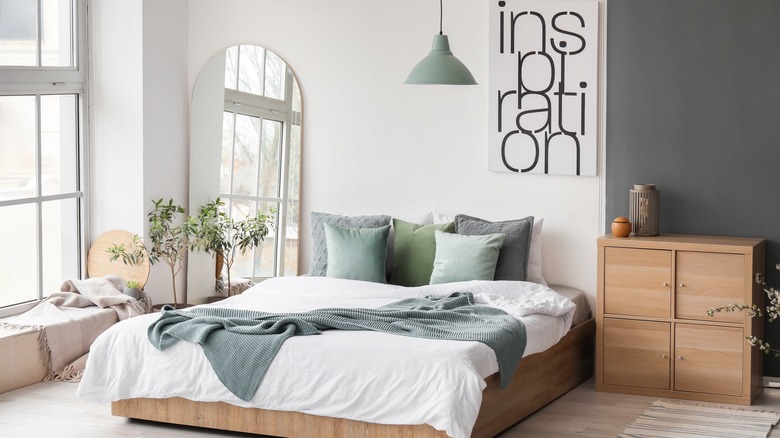 Pixel-Shot/Shutterstock
A long mirror in the corner of your bedroom is both chic and convenient. Despite its size, it takes up minimal space, thanks to its placement.
Simple and boho chic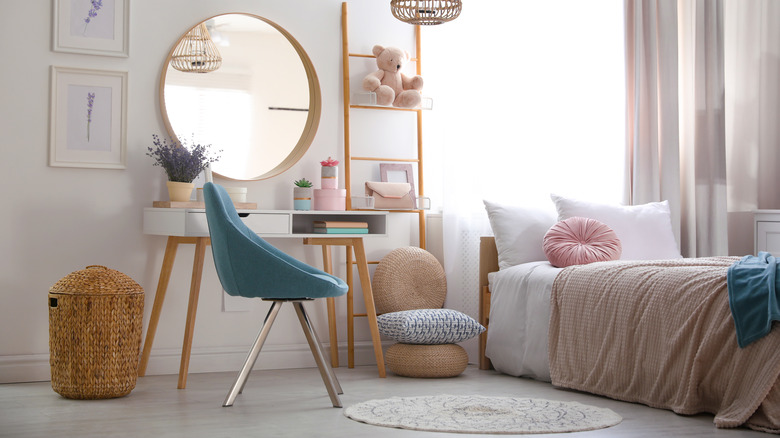 New Africa/Shutterstock
This mirror gives off a boho chic vibe with its simple light wood tone that perfectly matches the room. It's subtle yet stylish and it works in unison with the room decor.
Elegance makes a statement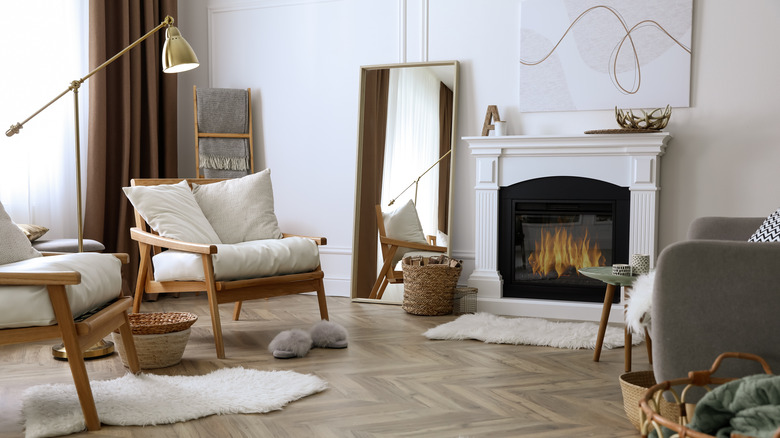 New Africa/Shutterstock
This large mirror is positioned next to the fireplace with a basket in front that brings a cozy feel to the room. With neutral tones, the space feels warm and inviting.
Less is more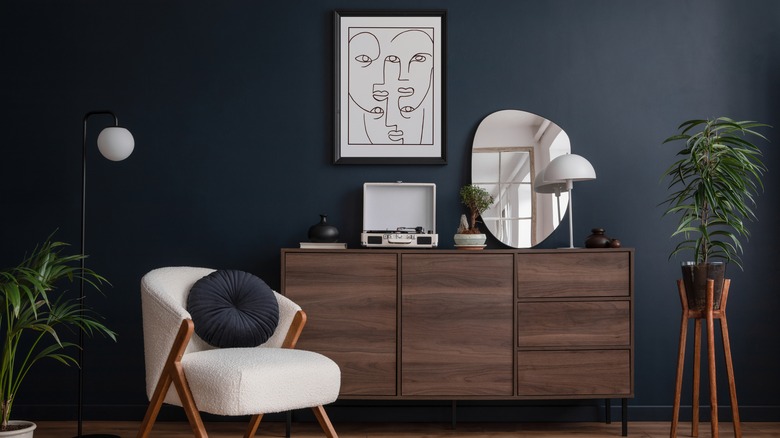 Followtheflow/Shutterstock
Sometimes a small, distinctly shaped mirror is just what you need to bring a space together. Mirrors don't always have to make a loud statement in the room. The shape itself draws in attention.
A mirror in your entryway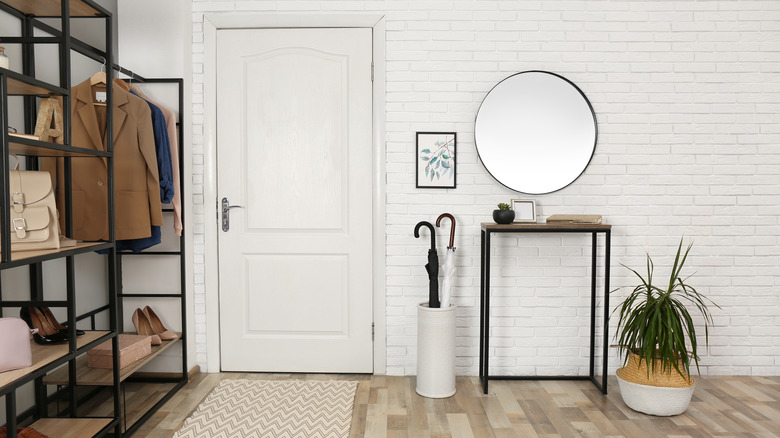 New Africa/Shutterstock
Paired with the entry table, ithis mirror is stylish and looks as if it was specifically made for its placement. Not to mention, it'll be there for one last hair and outfit check before you walk out the door.
Minimal and simple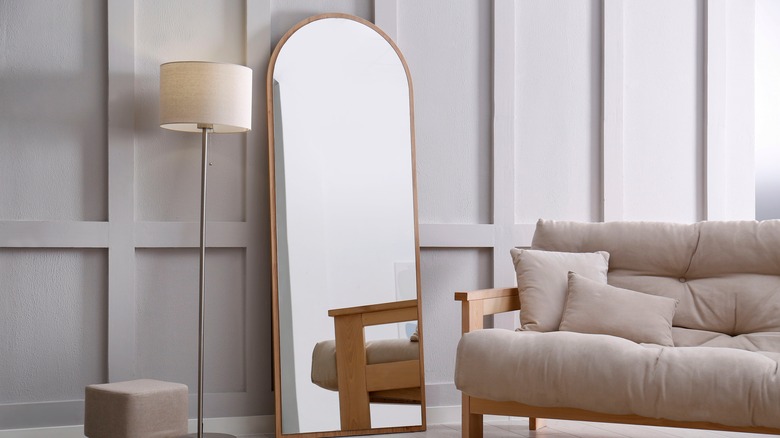 New Africa/Shutterstock
A large, light wood textured mirror that lays against the wall next to the sofa is the perfect soft touch for a bright room with natural light and minimal decor.
Switch it up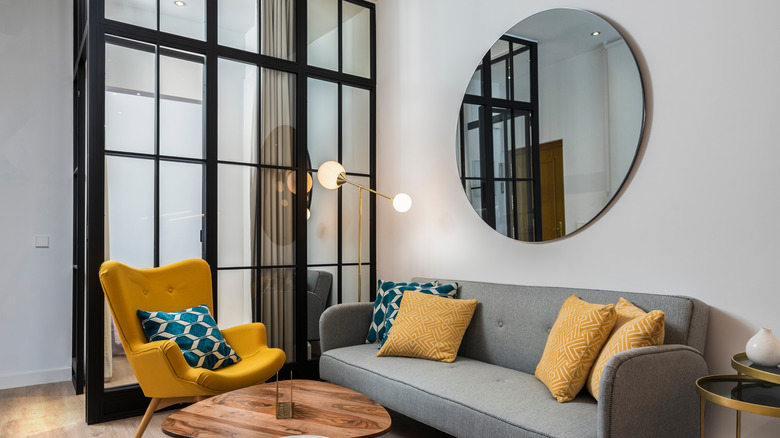 Juan Francisco Gomez/Shutterstock
A circular mirror is modern and decorative. It works as a piece of art and it's stylish, so it fits any room very well.
The brighter, the better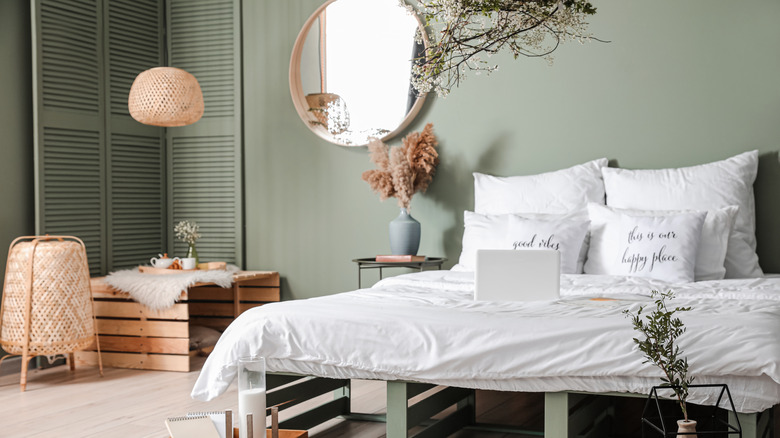 Pixel-Shot/Shutterstock
A decorated mirror with flowers is warm and inviting. It'll make the room feel lighter and you can get as creative as you want by incorporating different flowers depending on the vibe and color of the room.
Pair it with a plant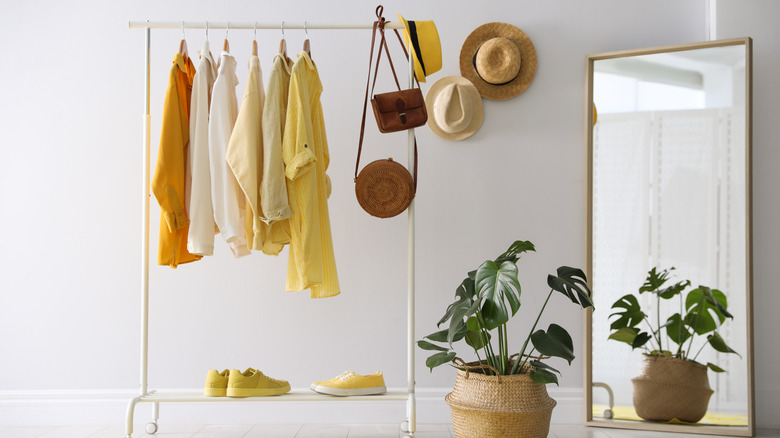 New Africa/Shutterstock
Positioning a mirror next to or behind a plant will make your space feel green and serene. The coat rack works as storage space and decor.
Glam it up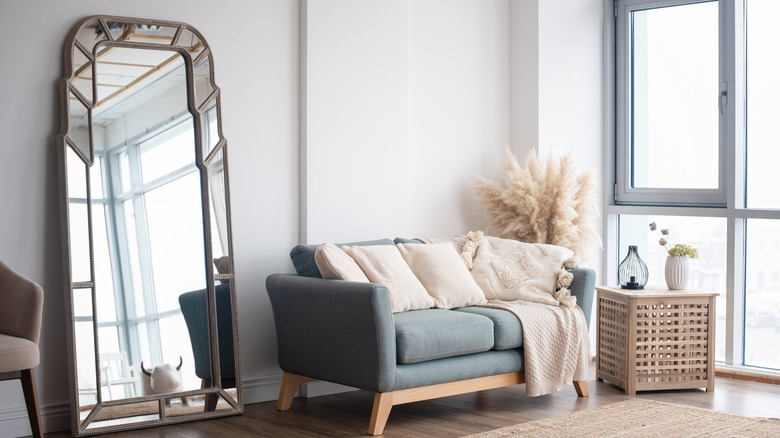 Zakharova_Elena/Shutterstock
If you love all things beautiful and over the top, a large silver mirror positioned in the living room is a nice focal point with its glimmer and shine. 
The more, the merrier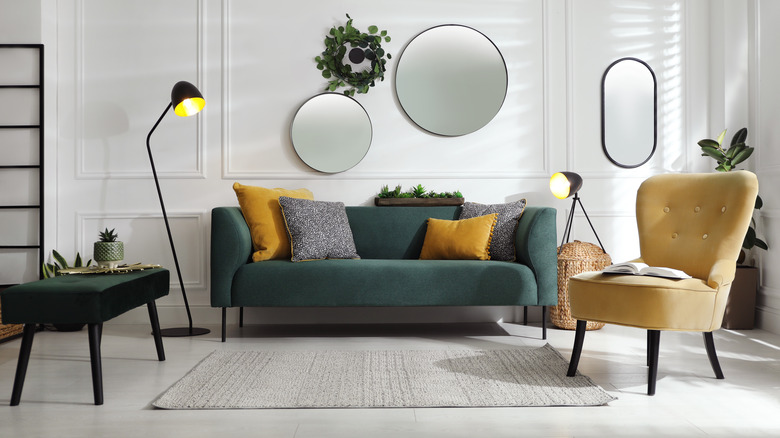 New Africa/Shutterstock
Who said you can't place more than one mirror on one wall? Create a united front of mirrors that match completely or pair a distinct collection of different shapes that vary in size, texture, and color.
Be different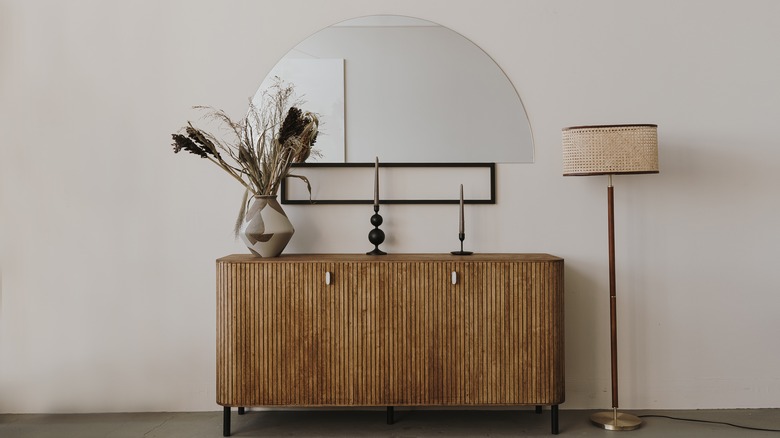 Floral Deco/Shutterstock
This half-circle mirror is modern and distinct, and it brings the space completely together. It's classy and with brown and beige tones, while the space feels warm, productive, and calming. 
White is always in style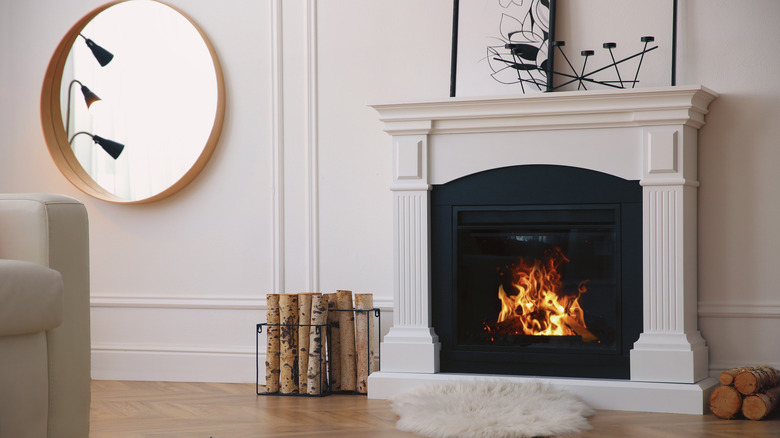 New Africa/Shutterstock
A circular mirror with a simple wood finish is natural, classic, and yet stylish, especially when positioned next to a fireplace mantle. The shape makes it stand out in the space.                                                   
One or a bunch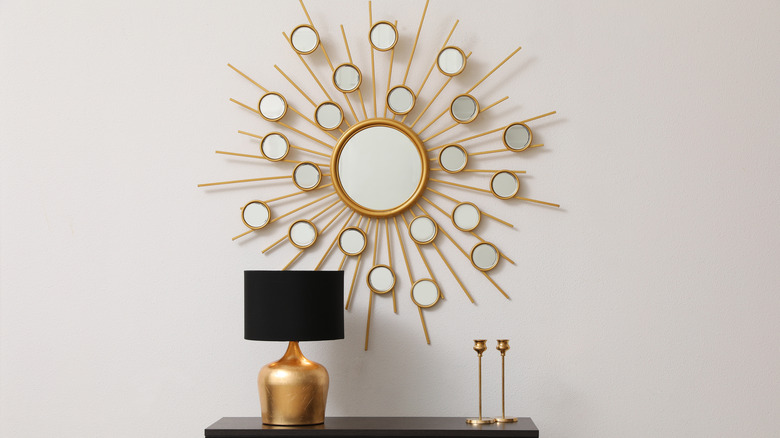 New Africa/Shutterstock
Although it's small, it's loud and your eyes won't be able to miss it. This gold mirror is visually appealing and enlivens the space. It's not something everyone will have, but it works as art just as much as decor. 
Think outside the box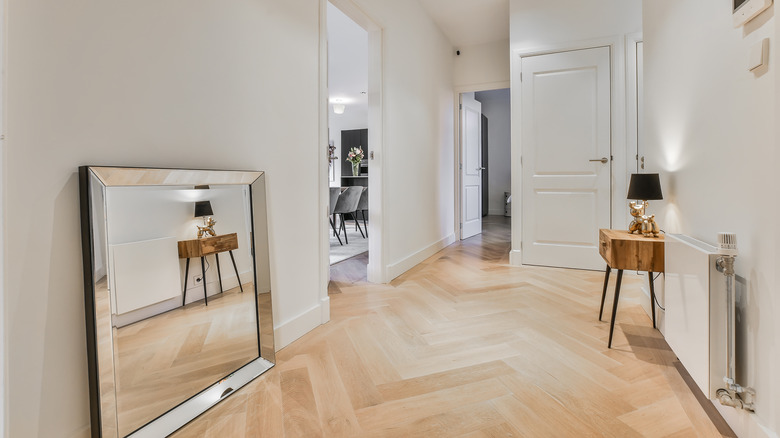 Procreators/Shutterstock
It's different and not what everyone expects. This silver mirror sits on the floor, and although it may be unconventional to some, it can work wonders. 
It doesn't have to match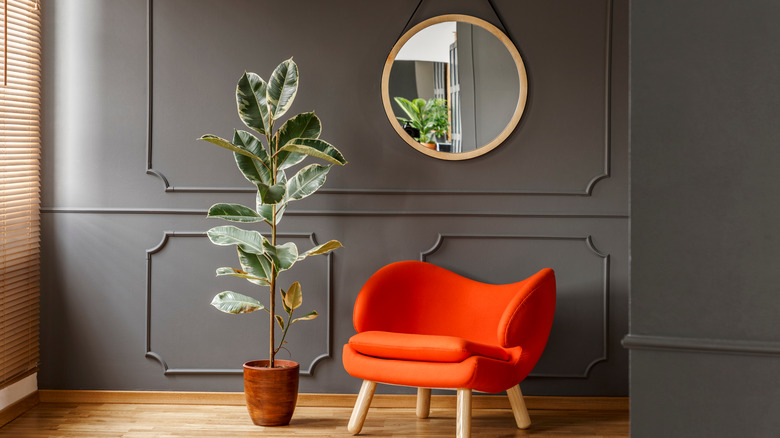 Photographee.eu/Shutterstock
Although it's small and subtle, with minimal decor and bright colors, this mirror works as the last and final touch to making the decor pop.
Mix and match it up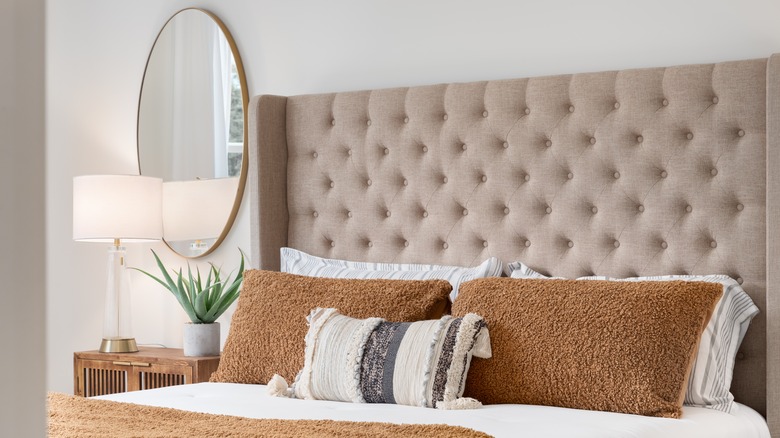 Hendrickson Photography/Shutterstock
Pick two colors that look good together and pair your decor accordingly. Although everything in the room doesn't match perfectly, that's the point. It works because the colors are all neutral.
Go all out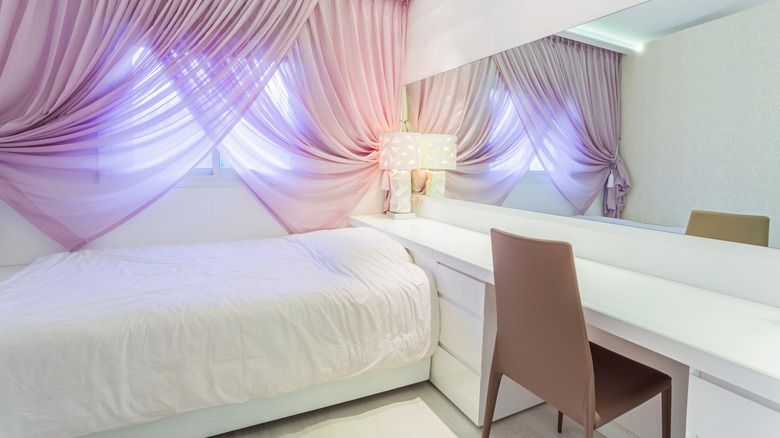 Dmitry Pistrov/Shutterstock
If you love mirrors and you love seeing yourself in them, go for an ultra-long dressing room mirror. It's unique and unexpected, and you'll never get bored of it. 
Two's a crowd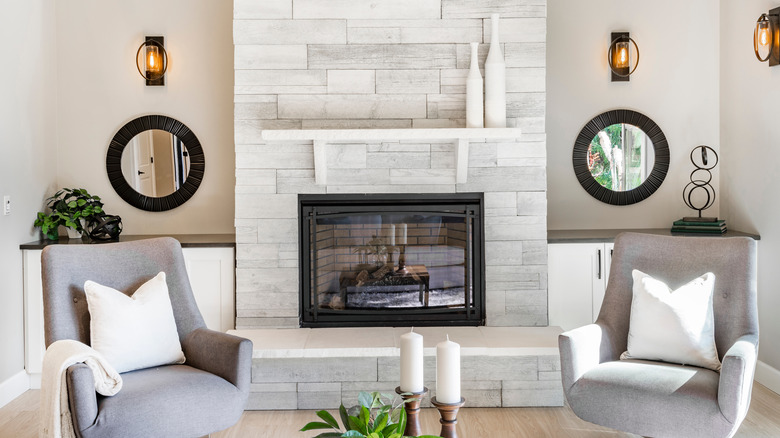 Sheila Say/Shutterstock
Everything about the decor looks and feels good in this space, especially the mirrors. With rippling black frames, the mirrors stand out and immediately draw you in, as do the lights above.