Top 5 Things To Do Before Putting Your Home On The Market, Per A Real Estate Expert - Exclusive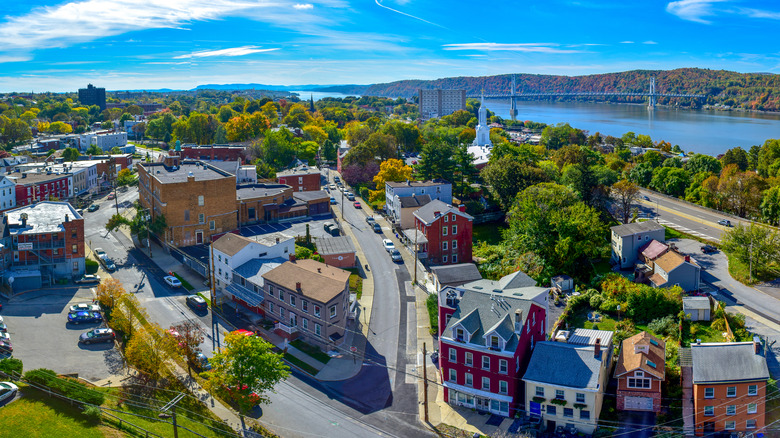 Michal Grzechulski/Shutterstock
Putting your home on the real estate market can be an exciting and nerve-racking time. With so much competition out there, you want to make sure that your property sticks out from all of the rest ... in a good way. But before you slap a for sale sign on the front lawn, there are a few important steps to take. Not only could having a solid pre-selling game plan aid in getting your house sold more quickly, but it could also help to earn you the most return on your investment. That's why it's crucial to listen to the professionals and get their take on how to properly prepare your home before you list it.
In addition to the obvious importance of cleaning your home thoroughly inside and out so that it can look and smell great for potential homebuyers — as per The Property Team — there are a lot more behind-the-scenes tasks to check off before you reveal your abode to the buying public. In an exclusive interview with House Digest, licensed realtor and co-founder of We Buy Philly Home, Rinal Patel, shared with us five important things to do before putting your home on the market.
Hire a professional home inspector and home appraiser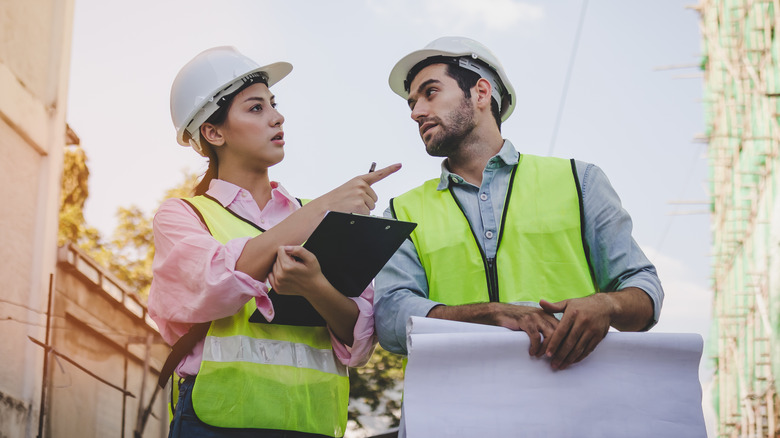 Kmpzzz/Shutterstock
First, Rinal Patel told House Digest to know the status of your home, you should hire a professional home inspector. "Getting an inspection can help you determine any potential problems with the property that you may not be aware of," she explained. "Plus if any repairs need to be made, you can make them before putting your home on the market." This may provide you with "peace of mind, knowing that you have checked everything before selling your home." 
Once your property has had the maintenance it needs, then it's time to evaluate its worth — and for that Patel also has expert advice. "Getting an appraisal is a good step to take before selling your home," she continued. "It will give you an idea of what your home is worth in the current market, and help you price it competitively. An appraisal can also help you avoid overpricing your home, which could have it sitting on the market for months." And that scenario is something you definitely want to avoid.
Now it's time to get your place in ready-to-show condition. "This means taking care of any small repairs, such as painting, tightening doorknobs, or fixing broken tiles," Patel added. "Start decluttering and depersonalizing the space, too, so potential buyers can picture themselves living there." That can entail tossing out personal items, taking family photos down, and throwing a coat of white paint on the walls.
Have your important documents ready and find the right real estate agent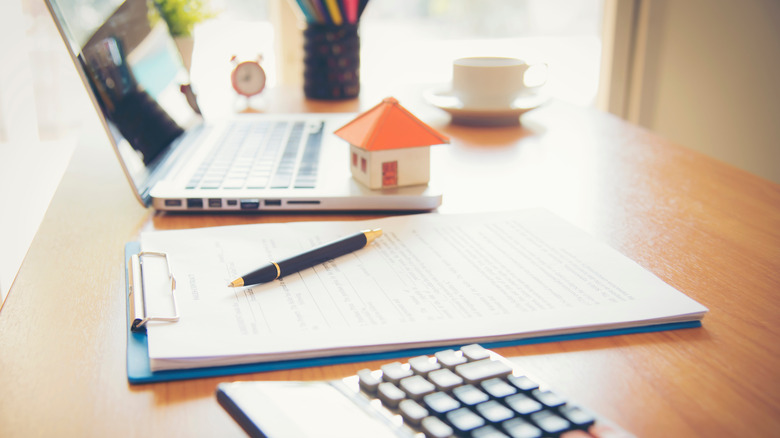 Perspective Jeta/Shutterstock
Once your house is prepped, evaluated, and ready to be shown, Rinal Patel told House Digest about the importance of having all of your valuable documents available and organized. "This includes things like the deed to the property, a title search, and any other documents that may be required by your state or local laws," she revealed. "Having everything in order will help the process go smoothly and ensure that there are no delays."
Finally, to get your home listed on the market it's time to team up with a professional real estate agent. "A good real estate agent will help you price your home competitively, list it on the MLS, and market it to potential buyers," Patel continued. "They will also handle all the paperwork and negotiate on your behalf to help you get the best price for your home." 
However, Patel has a word of caution for both buyers and sellers. "Before hiring an agent, be sure to interview a few and check their references to ensure they're reputable and will have your best interests in mind," she added. That way you will find the realtor who's the perfect match for your specific and unique needs.