The Best Time To Shop For Plants At Lowe's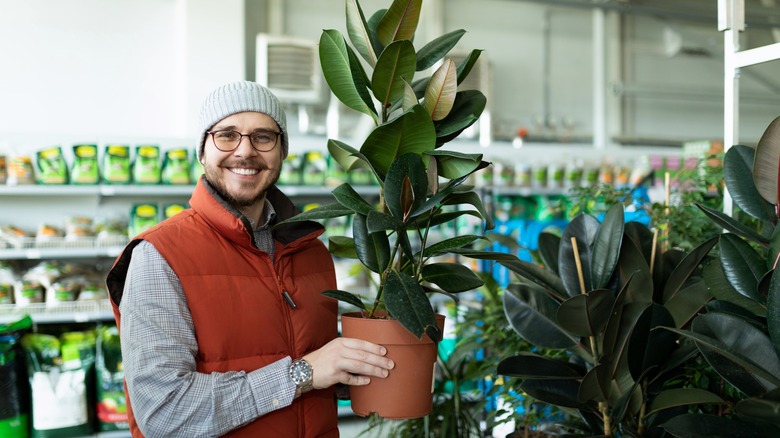 Jasen Wright/Shutterstock
Some places are just fun to shop at, and for the DIYers out there, home improvement stores are near the top of that list. Where else can you buy lumber for a shed project, gorgeous succulents, and a wax ring for your toilet while walking around making a mental wish list for stylish new décor? Shopping at Lowe's is definitely enjoyable, but sometimes it gets a little too busy for comfort. Luckily, there are certain times you can go to avoid massive crowds and long lines.
It's no surprise that Friday and Saturday are the busiest shopping days of the week, according to Biz Women. Those are the days right after most people get paid and also have time to work on projects. The least busy shopping days are Tuesday and Sunday. Since Lowe's opens early to allow contractors to shop, the least busy hours are between the time they open and 9 am, or late in the evening after 8 pm. While opening and closing times vary by location, it seems like the best time to browse the store would be around 8:30 pm on any given Tuesday. But what if you're specifically buying plants?
Best time to find deals on plants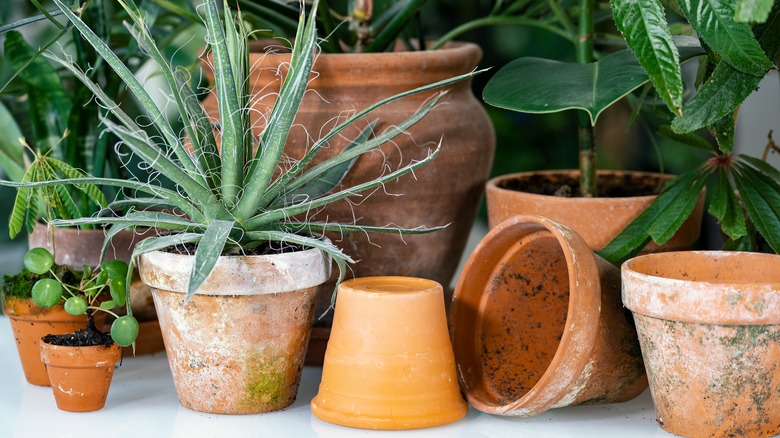 Fabrizio Guarisco/Shutterstock
If you're shopping specifically for plants — and who among us couldn't use a little more greenery? — sales vary seasonally for outdoor plants, explains Garden Tabs. Although there are sales happening year-round, the store often marks down plants on Mondays during spring and summer to make room for fresh inventory. This is particularly true after major holidays like Mother's Day or Labor Day because they carry extra stock in anticipation of people planting over the holiday weekends. Whatever is left often gets heavily discounted.
If you are looking for big savings on trees, bushes, and other perennials, wait for clearance sales at the end of the planting season. As a bonus, fall is the perfect time of year to add perennials to your landscape, according to The Native Plant Herald.
Although there is no specific time to shop deals on houseplants, Lowe's is constantly marking down plants that don't look their best. If you don't mind trimming away some dead leaves and giving a houseplant a little extra care, you can save a lot of money by shopping early and often.