The Boise Boys Team's Summer Maintenance Tips For Every Homeowner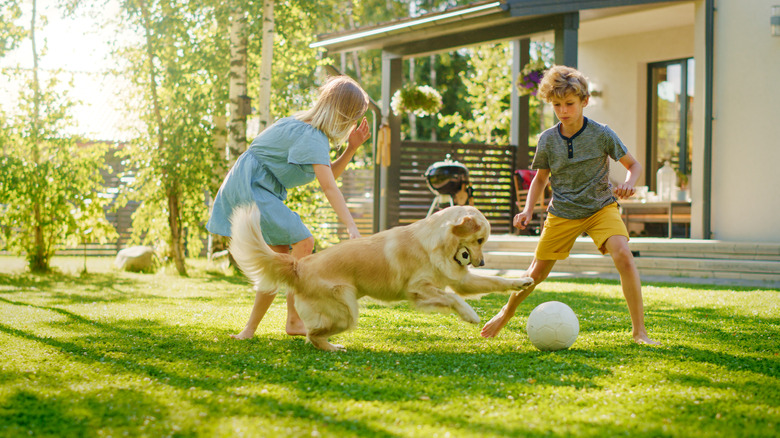 Gorodenkoff/Shutterstock
It's time to take advantage of summer. With weeks worth of warm temperatures and sunny, blue skies, you and your family will undoubtedly be enjoying these beautiful few months. As these months continue to thrive, however, the Boise Boys share a variety of maintenance tasks they recommend homeowners complete now that summer is in full swing (per Realtor). Although maintenance may not be the first on your list when it comes to summer, these tips are sure to turn the look and functionality of your home around, allowing you to further enjoy this perfect time of year.
According to HGTV, the Boise Boys is a television series that follows Clint Robertson, a strict business contractor, and Luke Caldwell, a big-dreaming professional designer, as they transform outdated homes into some of the most beautiful homes in their community. Despite their polar opposite personalities, this team surprises their viewers as they complete renovations that homeowners continue to love. Now, let's take a closer look at some of the maintenance tips they recommend for homeowners as the summer sun continues to shine.
Do some landscaping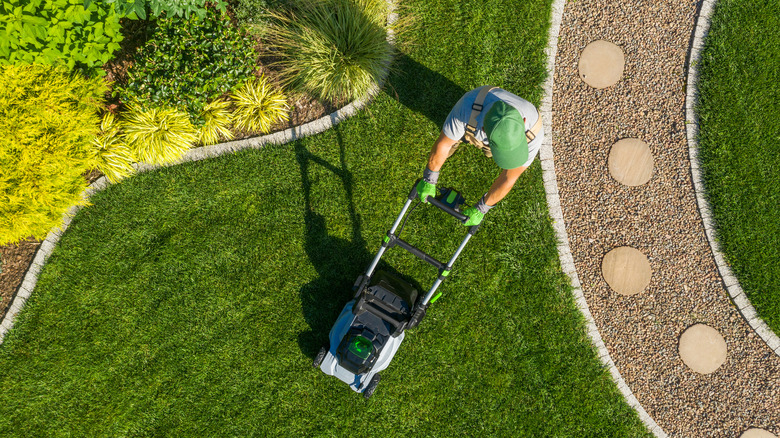 Virrage Images/Shutterstock
Summer is filled with outdoor activities, so what better time is there to invest in your outdoor landscaping? On Realtor, Clint Robertson claims that whether you are looking to sell your house this summer or simply want to make the outdoor portions of your home feel nicer as you and your family spend more time outside during this season of gorgeous weather, landscaping is definitely an endeavor the Boise Boys recommend committing to this summer.
Regardless of the extent of landscaping your wish to accomplish, your outdoor maintenance work is also a great way to influence the rest of your family to spend time outside in the beautiful summer weather. While you mulch, garden, and dive into any other outdoor upgrade you wish to pursue, you will also be able to spend more time with your children as they spend their summer vacation exploring the outdoors around your home. So instead of staying indoors, take advantage of your summer months, and invest in the landscaping around your home for a variety of worthy benefits.
Adjust the thermostat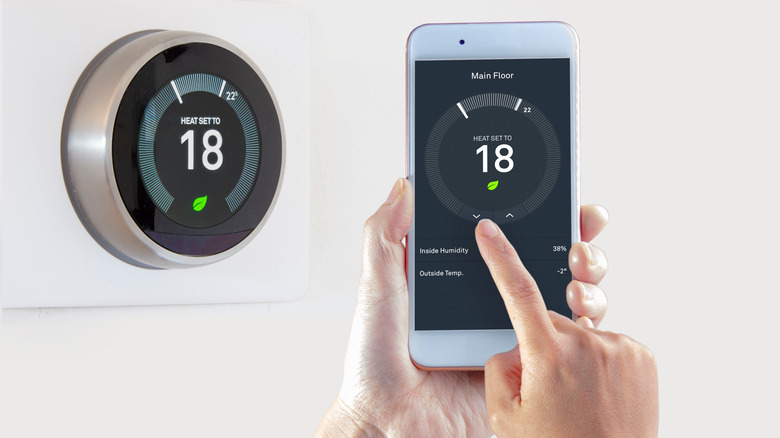 oasisamuel/Shutterstock
Although it's important to take advantage of the beautiful summer weather by working outside, it's also important to ensure the indoor portions of your home remain maintained during the summer, as well. For example, summer is usually accompanied by waves of heat; therefore, maintaining a cool and comfortable temperature within your home is just as important as landscaping the outside of your home. This is why the Boise Boys also recommend performing maintenance regarding your thermostat when summer rolls around.
On Realtor, Luke Caldwell specifically recommends switching over to a modern "smart thermostat" for the best and most convenient temperature regulation within your home. Just Energy explains that unlike a regular thermostat, which only allows you to adjust and schedule the temperature of your home from the device itself, a smart thermostat allows you remote access to the temperature of your home. So, as your children are off for summer vacation and your usual schedule is flipped upside-down, you can still manage to adjust the temperature of your home whenever and from wherever you may need to.