Why The Property Brothers Love Using Quartz Countertops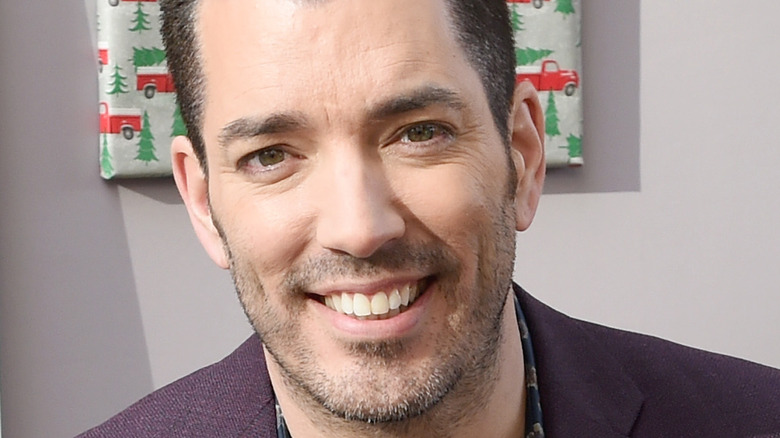 Michael Kovac/Getty Images
It seems like you can always count on the Property Brothers when looking for stylish tricks and tips for around the home. The twin brother team of Drew and Jonathan Scott has been a trusted source in the reality home improvement universe for many years through their popular renovation shows "Property Brothers," "Property Brothers: Forever Home," and "Property Brothers: My Dream Home," to name a few. The siblings also have a free interactive mobile app game called "Property Brothers Home Design," which allows the player to help the brothers renovate a home to meet and exceed their client's vision, according to The Scott Brothers.
Among their sage advice, the two share the specific type of material they adore for countertops in the home. Although, when deciding on kitchen or bathroom counters, most people may lean towards cost-effective materials such as laminate as it comes in a wide variety of finishes and patterns. However, nicks, cuts, wear, and tear can show up dramatically on these surfaces and cannot be easily buffed out like on a butcher block counter, according to Consumer Reports. For this reason, some may be swayed to go for the stunning natural look and sturdy durability of a granite or quartz veneer. But what's the difference between the two, and why do the Property Brothers have a stylistic crush on the latter? Let's look at what makes quartz countertops a number one choice for the design duo.
Here's why the Property Brothers might have chosen quartz over granite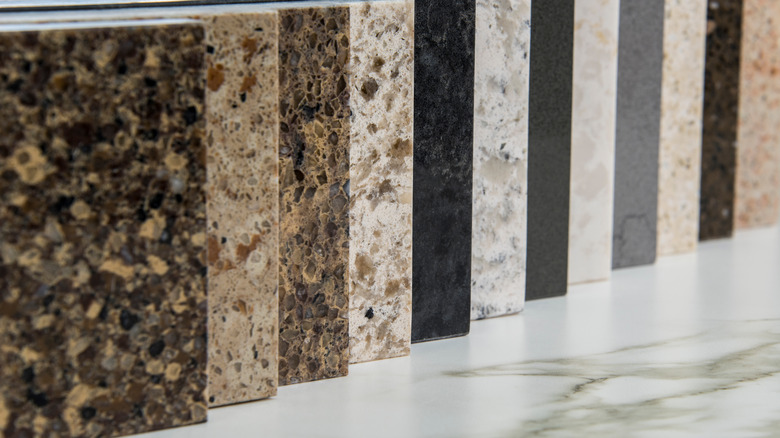 StudioDin/Shutterstock
You might not be able to tell the difference between quartz and granite at first glance. Granite is a natural stone dug from a quarry in giant slabs and can be smoothed, polished, and then cut to size. Quartz is a mixture of mostly natural quartz rock blended with polymer resins through a manufacturing process, according to HGTV. Although there are plenty of different styles to choose from with granite, you are limited to the natural color and pattern of the stone itself. Quartz can be more versatile in design as it is engineered, so you can play with various looks while keeping a natural-looking stone finish.
Quartz can be much heavier than granite, which may result in higher costs when it comes to installation. But it's the durability and easy cleaning care of quartz that puts it at the top of the Property Brothers list for countertop materials. "We love quartz countertops because they look like natural stone but are so much easier," Jonathan Scott explained in an interview with Apple for their App Store Preview. Although you can clean granite with mild detergent and water, the porous surface may require a yearly resealing which may slowly break down because of everyday use. However, quartz is much denser, stronger, and has a sealed smooth veneer unlike its more natural counterpart, and aside from regular cleaning, it doesn't need the same meticulous attention.