Why You Should Never Buy A Dresser At IKEA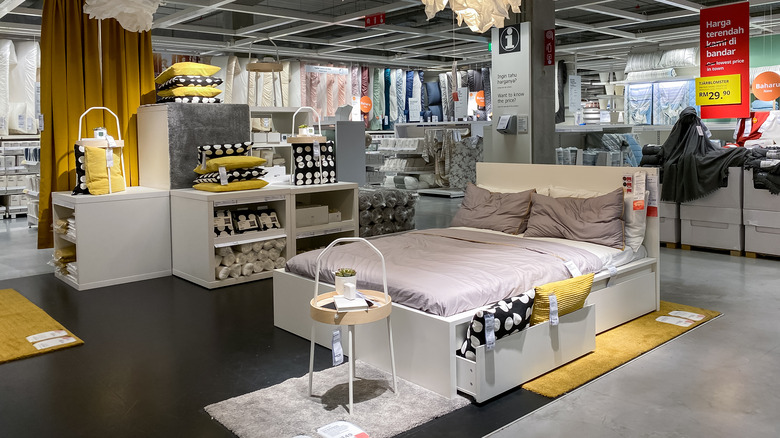 mokjc/Shutterstock
Many people choose to shop at IKEA for the convenience and often lower prices. IKEA has simple furniture pieces that are inexpensive, attracting college students and young people furnishing their first apartment. There is definitely a place for IKEA furniture, but there are some pieces that experts say you should invest in, according to Insider, like your living room sofa, dining room table, and bed. Functional pieces that get everyday use are also good furniture to invest in. That can include nightstands and dressers.
Paying more for furniture often means receiving a piece that will last you a long time. But that little bit of extra can have other benefits, such as a sturdy and secure piece. There is a fine line between getting a deal and lower prices being a risk in your home. This is exactly why many experts recommend caution when buying a dresser at IKEA or even avoiding purchasing this item altogether.
IKEA dressers have low safety ratings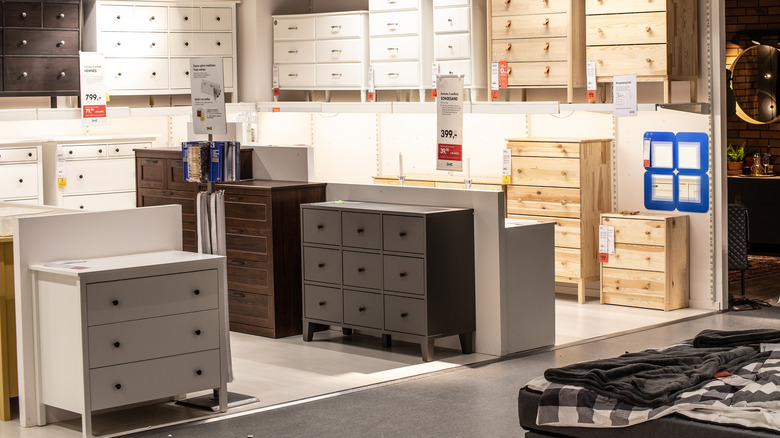 Grzegorz Czapski/Shutterstock
IKEA dressers have found themselves in hot water over the years because of the low safety ratings. The brand's dressers, including the popular MALM, have been found to be tip-prone. This means that the dresser can fall over when the drawers open, which can be disastrous and even deadly. Unfortunately, dozens of people were injured, and nine children passed away from accidents involving IKEA dressers falling on them, according to USA Today. IKEA did recall the dressers, but experts called it infective because many didn't hear about the recall and bought the piece of furniture anyway. The subsequent accidents led many families to sue the Swedish brand, says ​​Consumer Reports.
IKEA did try to make the dresser safer by including mounting hardware and instructions with the purchase of a dresser. This would stabilize the dresser by affixing it to the wall. So when the drawers are opened, there is a lower risk of the dresser tipping over and potentially causing injury or death. Though this can be a great solution, many people may still opt to shop elsewhere for their dressers. Investing a bit more money into a sturdy piece that will last you years and won't tip over is a major incentive to buy from a different furniture store.