Is The Dropps Cleaning Subscription Box Worth The Money?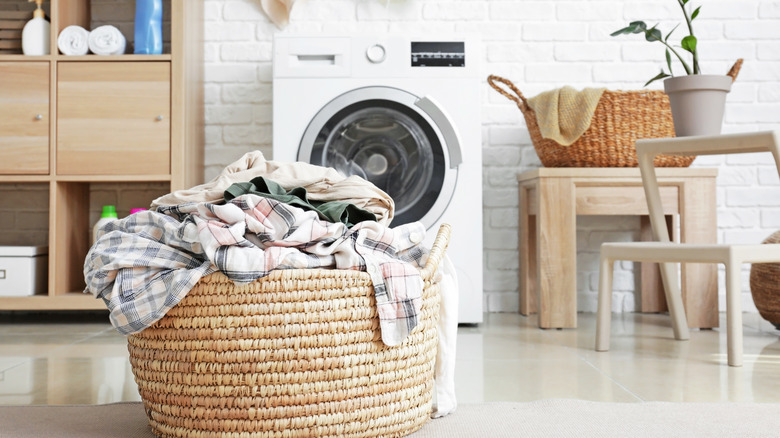 Pixel-Shot/Shutterstock
Laundry is a never-ending task. Whichever detergent your mother bought likely is what you used as you went off on your own. However, old favorites are no longer the only option, and they certainly aren't necessarily the best option. In addition, detergents can have adverse effects on the fabrics of clothes and on the skin. So it's critical to your health and your family that you choose a healthy detergent option.
Dropps is an all-natural cleaning products company that prides itself on clean and healthy products for the home. Their funny marketing and bold claims helped their company explode within the last few years. At first, they had laundry products, but now they've expanded their range to hand soap, dishwasher pods, dish spray, fabric spray, reusable dish clothes, scrub brushes, and sponges.
Their laundry products have also expanded with more scents, including Crisp and Clean, Lavender Eucalyptus, Unscented, Orange Blossom, and Ocean. They've also launched other laundry products such as active detergent, fabric softeners, and options for sensitive skin and babies.
Benefits for you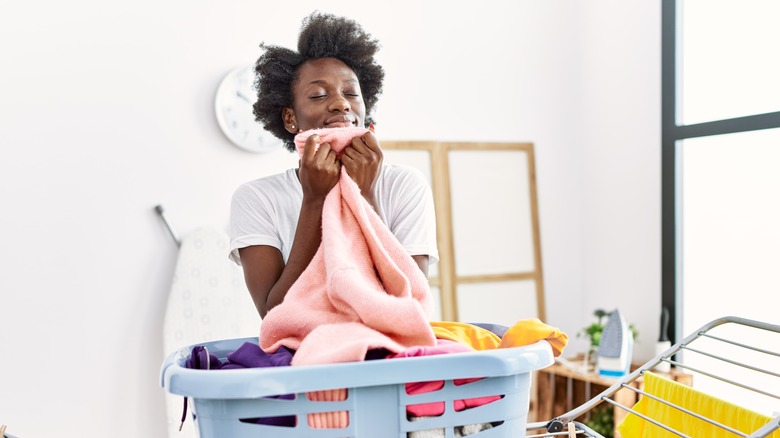 Krakenimages.com/Shutterstock
Everyone is now looking for non-toxic on the labels of everything. So what is in Dropps products, and are the ingredients actually healthier for you and your family? Luckily, Dropps is entirely transparent about the ingredients within their products, and you can go to their website and read the list yourself. However, it's likely that most consumers don't know what these ingredients are, so let's turn to the professionals.
One of the best sources to learn about a product's health rating is EWG (Environmental Working Group). They take the list of ingredients and rate them on a scale of A to F. Products such as Tide have received an "F," while most Dropps items fall between "B" and "C," according to Blue and Hazel. Dropps are also made in the US, which is fantastic news for those looking to support US-based companies.
With their subscriptions, you can get 25% off the products and have them shipped to your home for free. As busy as people are, this takes one more thing off your plate. In addition, Dropps will send a reminder email that there is an upcoming shipment, and you can either edit it or prepare for your new products.
Benefits for the planet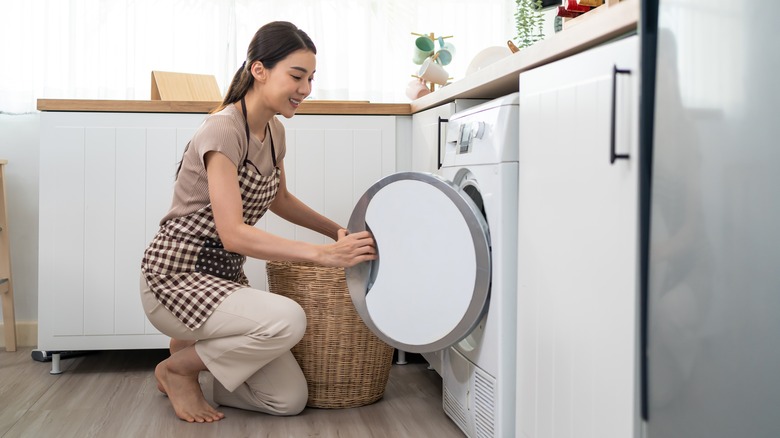 Hananeko_Studio/Shutterstock
One thing that makes Dropps so appealing to their customers is their earth-friendly ethics. They seem to genuinely care about their impact on the planet and have taken tangible steps to be good to the earth. They are a carbon neutral company, meaning all the carbon they expel while making and shipping the products; they have taken steps to counter it (via Dropps).
The biggest issue with traditional detergent products is the giant jugs they are packaged in. While recently, these have become recyclable, most of them still end up in a landfill. This is discouraging and frustrating for consumers who make an effort to make eco-friendly choices. Dropps has 100% recyclable boxes that can be reused, burned, or composted — removing that need to figure out what to do with all of those plastic containers. Unfortunately, those with high-efficient washers often can't use pods, but Dropps' pods are compatible with these earth-friendly appliances.