Why You Should Never Buy Kitchen Appliances At Target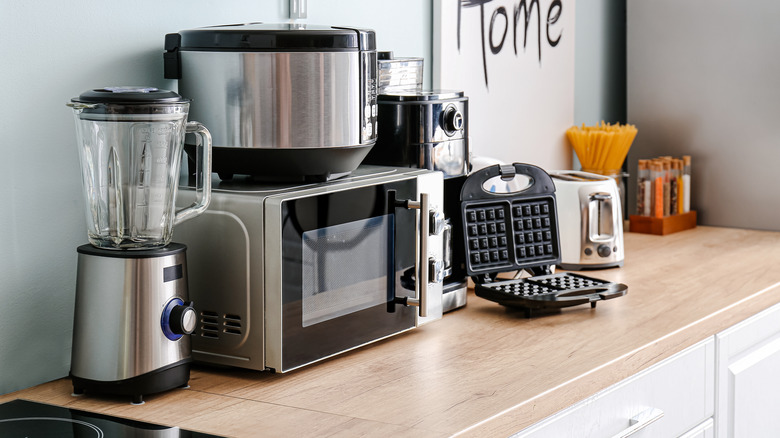 Pixel-Shot/Shutterstock
We may receive a commission on purchases made from links.
Whether you are preparing for your first home or need to make some updates within your current home, you may be searching the market for some good deals on kitchen appliances. Especially when compared to other gadgets around your home, kitchen appliances can seem rather expensive, but because these devices play a very important role within your household, it is imperative that you find these items of the best quality at the lowest prices.
When it comes to finding the right products for your home at the cheapest possible price, The Financial Diet claims that Target is one of the best places to check out. A Bullseye View also mentions that their tagline, "Expect More. Pay less," also advertises the benefits of shopping with them. This makes their wide range of household products particularly desirable and may even tempt you to purchase from their large selection of kitchen appliances. Recent research, however, suggests that investing in Target's kitchen products may not be your best move. Let us explain why.
Kitchen appliance at target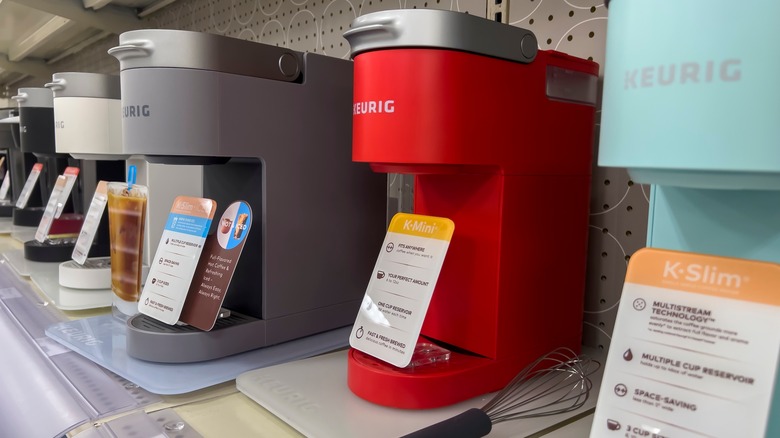 Colleen Michaels/Shutterstock
Target, without a doubt, has a large selection of appliances for your kitchen. Offers.com mentions that you can find nearly anything you need for your kitchen there for affordable prices that are bound to attract your attention. Although their prices may seem low, however, they are certainly not the best deals you can find.
Let's take, for example, an average kitchen utensil set. At Target, you can purchase a Mixed Media Tool Set, which includes 13 different kitchen utensils, for $30. Although this may seem like a good deal, you can purchase a similar set, like the LeMuna Silicon Kitchen Utensil Set that includes 18 different kitchen utensils, at Amazon for only $28. This means that on Amazon, you can receive five extra utensils for $2 cheaper. A similar difference occurs for larger kitchen appliances, as well. For example, Target sells the Aroma 20 Cup Digital Multi-cooker and Rice Cooker for the regular price of $43. Amazon, on the other hand, sells this exact same product for only $40. Although this may only be a $3 difference, if you are searching for the best deals for your new kitchen appliances, Target should not be the only place you look. Plus, if you're buying multiple appliances, those savings could quickly add up!